Waxing vs shaving - which hair removal method is right for you?
Weighing up waxing vs shaving? Two experts debate smoothness, skill level, and longevity, to help you pick the best possible method.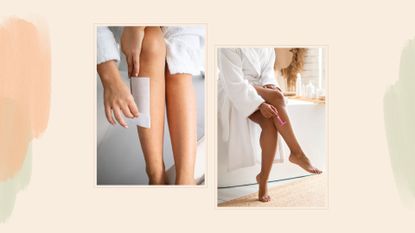 (Image credit: Canva / Getty)
The pros and cons of waxing vs shaving is a common debate - and it's a decision that's both personal and, in a sense, practical.
It goes without saying that any form of hair removal, be it depilation vs waxing or opting for all-out laser hair removal - is optional. There's no rule that says you have to do any of it - but since you're here, you're probably considering a little bit of pruning.
But which method to go for? The best razors are pain-free but have a downside of short-lived results. Knowing how to wax your legs means you've experienced the pain factor - but the upside is weeks of fuzz-free skin.
Mostly, it's about weighing up the longevity of the result you want vs your pain threshold - but there are other factors to consider too. We spoke to two hair removal experts, Beauty Manager at RAWR beauty Infaal Ziad and beauty therapist Sarah Louisa Carswell, to get their take on the waxing vs shaving debate.
Waxing vs shaving: Your expert guide
The key differences between waxing and shaving
Root: Waxing pulls hair from the root. Shaving slices off hairs at the surface of the skin, leaving the root fully intact.
Time: Waxing can last up to 3-4 weeks but shaving will only last 1-5 days depending on how quickly your hair grows.
Pain: Shaving is completely pain-free (as long as you don't nick the skin) whereas waxing can be painful.
At-home or in-salon: Shaving is a DIY job, at home with the razor. Waxing can be done by a professional in-salon or at home with a wax kit.
Cost: The cost of razors can vary between £5 (for disposable razors) and £50 (for electric razors). Waxing costs between £10 (for a home wax kit) and £80 (for an in-salon treatment.)
Skin smoothing: If you choose to shave off hair using a dermaplaning device, you can also enjoy some exfoliating benefits into the bargain (see our guide to what is dermaplaning for more info on that)
Length: The hair can be any length for shaving but waxing will require 6mm of growth.
The positives and negatives of waxing
The benefits of waxing
Lasts for weeks: By taking the hair out at the root, it'll take longer to grow back, so your skin will be smoother for longer.
Exfoliates skin: Carswell says, "Waxing not only removes hair but also exfoliates the skin, leaving it feeling smooth and soft."
Thinner regrowth: "With regular waxing, hair often grows back finer and thinner over time," Carswell explains.
You can be precise: You can use smaller strips or hot wax to get to all awkward areas of the body. With shaving, you're having to do a lot of pilates-level bending, and can usually still find a couple of missed patches.
The downsides of waxing
It's painful: "Waxing can be uncomfortable, especially for those with a lower pain tolerance," says Ziad.
Cost: Waxing is usually more expensive, especially if you choose to go to a salon. Prices for waxing start at around £20, depending on the body part.
Takes some bravery to DIY: If you don't go to the salon, the idea of waxing yourself can be quite intimidating. Naming no names (ahem), but we've all heard horror stories of losing your nerve and ending up with a sticky wax strip stuck on your leg.
Ingrown hairs: "There is a slight risk of developing ingrown hairs after waxing," Ziad explains."However, this is still less of a risk than from shaving."
You have to wait for it to grow: There's always a tricky in-between phase where you're a little bit hairy, waiting for it to grow to at least a quarter or a half of an inch for it to be able to be waxed.
The positives and negatives of shaving
The benefits of shaving
It's quick: A couple of sweeps and you're done - super smooth, silky soft skin.
You can do at home with zero stress: You don't have to visit a salon or make awkward small talk while naked from the waist down.
It's cheaper: Waxing in a salon can cost upwards of £20, but if you buy even a top-of-the-line razor, it'll likely be under £10, and you can use it multiple times.
It's easy: It requires almost zero skill - once you've done it once, you can pretty much do it blindfolded next time (although - please don't).
The downsides of shaving
Shaving doesn't last very long: "Since shaving only removes hair at the surface level, you need to shave frequently to maintain smooth skin," says Carswell. "It can also be hard to reach certain parts of the body and shave effectively."
You still have to buy razor refills: Experts recommend changing your razor blades every 5-10 uses. While not as expensive as a salon visit, we're always a little shocked by the price of razor refills. They often cost upwards of £15, which feels a little expensive for quite a chore-y buy.
Razor burns or irritation: You have to be quite careful when it comes to hair removal for sensitive skin. "Shaving can cause skin irritation, leading to redness or itchiness," says Ziad.
Potential nicks or cuts: "There is a risk of accidental cuts or nicks while shaving," Ziad admits.
Is waxing actually better than shaving?
'Better', depends on the result you're after, but both experts said that they preferred waxing as a hair removal method. Carswell says waxing is better than shaving - especially when it comes to regrowth. "Regular waxing can lead to a reduction in hair density over time," she explains. "With consistent waxing, some individuals may experience thinner and sparser hair growth in the treated areas." This means, though it's a slightly longer process, it'll last for weeks rather than days, and also make the experience easier each time you're doing it.
Does waxing last longer than shaving?
Yes, waxing lasts longer than shaving. "Waxing will give you much longer-lasting results," says Carswell. "Waxing removes hair from the root, which means it takes longer for the hair to grow back compared to shaving."
Carswell continues, "Depending on individual hair growth patterns, waxed areas can remain smooth for several weeks before regrowth occurs, whereas with shaving hair regrowth can occur relatively quickly, typically within a few days for some people regrowth occurs the next day."
Which areas of the body are better for waxing and which are better for shaving?
When it comes to waxing vs shaving, one of the main things to consider is where you're waxing or shaving.
Waxing works especially well on a bikini line, said Ziad. "Waxing is a popular choice for removing hair from the bikini area as it provides longer-lasting results and a smoother finish," she says. Waxing is also said to prevent the chances of ingrown hairs.
For armpits or legs, they feel like quite quick, straightforward areas to shave, so if time is a factor, we'd opt for shaving. When it comes to hair removal for the face, most experts would recommend waxing or threading, to prevent stubbly regrowth. It also means you can be really precise with the removal, which is especially key when it comes to creating new eyebrow shapes.
Does waxed hair grow back prickly?
No, waxed hair shouldn't grow back prickly. Carswell says that "waxed hair typically grows back softer and finer than shaved hair. It does not grow back prickly like shaved hair, as the entire hair shaft is removed from the root during waxing. The regrowth may feel different due to the change in texture, but it should not be sharp or prickly."
Waxing vs shaving - our beauty editor's verdict
I was really interested in the outcome of this waxing vs shaving debate. As someone who favors quite a low-effort beauty routine, shaving is my go-to hair removal method. I've had a few waxes in the past, but only on the bikini line. I find shaving my legs and armpits to be a really speedy process, so it feels unnecessary to go to the trouble of waxing them or traipsing all the way to a salon. As someone with quite a high pain threshold, the pain is less of a factor for me - the dealbreaker would be the faff factor, which I try to minimise in my life as much as possible.
Even with home-waxing kits, there's a higher element of effort - the prepping, the heating, the cleanup. Wax strips are simpler, but sometimes they're not as effective and you still need to learn how to use them to wax your legs at home. Razors are much simpler, quicker, and much more foolproof, in my opinion.
The experts are all team wax in this waxing vs shaving debate, and I can totally appreciate why - it's better for your skin and your hair, and the regrowth will be much more low-key.
Personally, I think I'll stick to shaving for most areas, just for the ease of the process. That's not to say I'm averse to a waxing here and there - it's just slotting it into my schedule, and making sure the hair is long enough to be yanked out.
Really, it's about weighing up what's more important to you - if you want a one-and-done solution that you don't have to redo again for weeks, waxing would work best for you. If you want a quick, easy fix that you don't necessarily mind with the upkeep, you'll probably fare well with shaving. The deeper points about the prickliness of the regrowth are worth considering if you struggle with ingrown hairs, but the timing and pain are the main two elements that differentiate the two.
Our Beauty Editor's favourite waxing and shaving products this summer
Get the most from each hair removal method with these top-notch products. With every budget in mind, we've scoured the net to bring you the best buys, regardless of your preference.
Our beauty team recommends...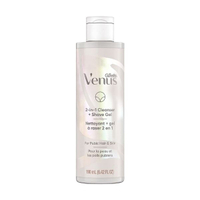 Gillette Venus 2-in-1 Cleanser + Shave Gel
Avoid razor burn and help the glide of your razor by using a shave gel that doubles as a body cleanser. This one from Gillette nourishes the skin, is pH balanced for intimate areas, and is dermatologist and gynecologist tested. Lather it over areas you want to shave and you'll find the blades gloss over the skin without drag.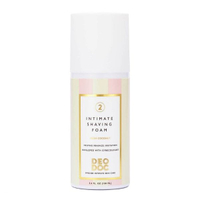 DeoDoc Intimate Shaving Foam
If you're shaving down there, refrain from harsh, perfume-laced shower gels as these can upset the natural pH levels of your vulva. Instead, invest in soothing shaving foam. This one from DeoDoc has been developed with a gynecologist and will help to minimize razor burn and irritation.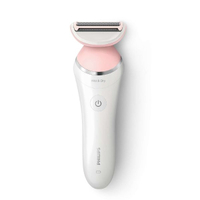 Philips SatinShave Advanced BRL140/00 Electric Lady Shaver
If your skin is ultra-sensitive, give an electric razor a go as they're far less likely to irritate the skin than manual razors. Suitable for using wet and dry, this ergonomically designed model has a usage time of an hour and gives a phenomenally close shave. It also features one of the best bikini trimmer attachments so you can personalize a hairy bikini line to your heart's content.
Sign up to our free daily email for the latest royal and entertainment news, interesting opinion, expert advice on styling and beauty trends, and no-nonsense guides to the health and wellness questions you want answered.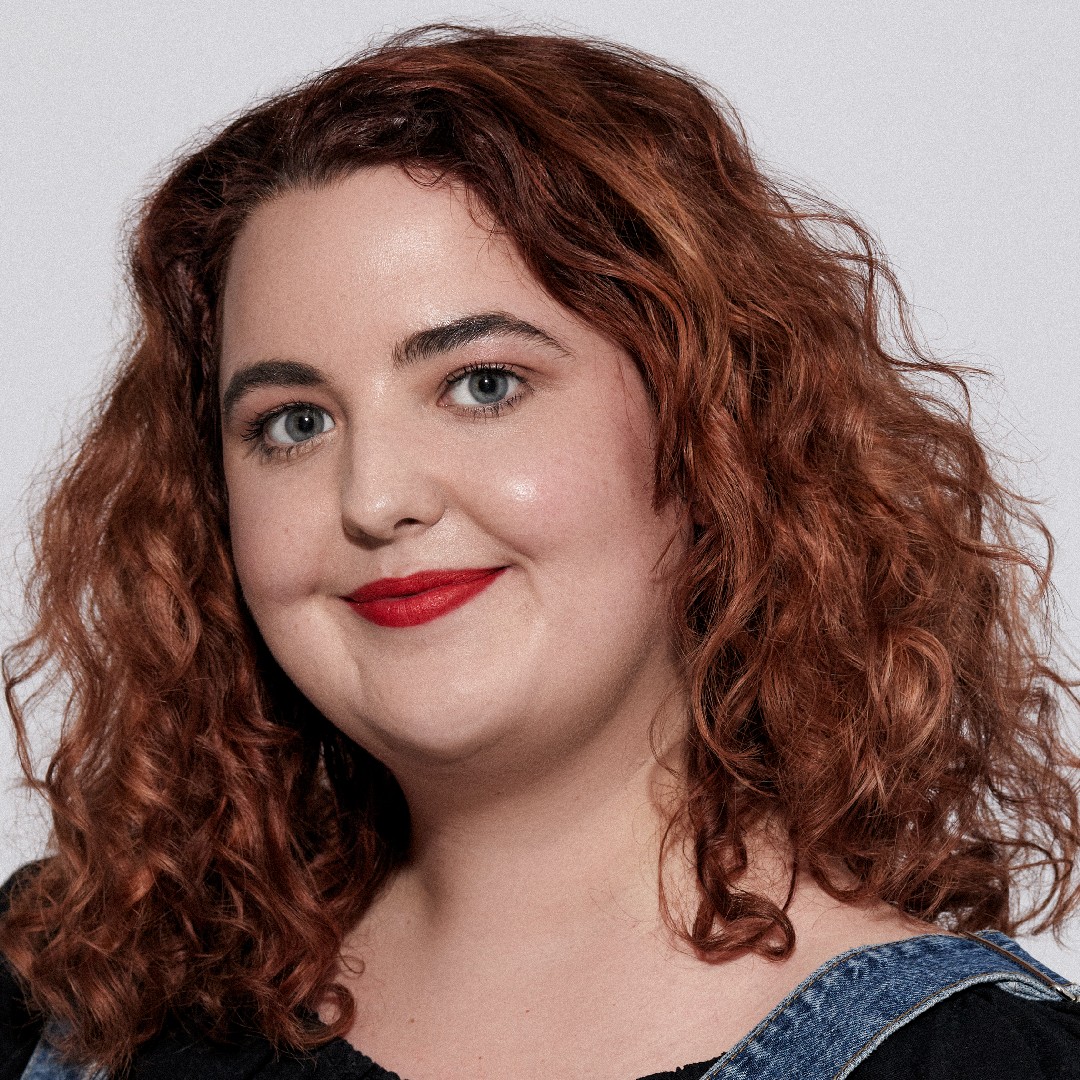 Rhiannon Derbyshire is the Senior Beauty Editor for Woman & Home and other publications.
She started interning for glossy magazines while working alongside her Fashion Journalism degree. There, she was lured to the beauty desk, seduced by matte lipsticks, posh shampoos, and every skincare product imaginable. 10+ years into her career, she can confidently tell you why the best mascaras are always high street, and why SPF is a non-negotiable all year round. Ask her about her curly hair routine, skincare minimalism, and how to find the exact right red lipstick
With contributions from