Zuvi Halo hair dryer review: our beauty ed tests the innovative infrared dryer
Does the 'Tesla of hairdryers' – the Zuvi Halo hair dryer – live up to its damage-reducing claims?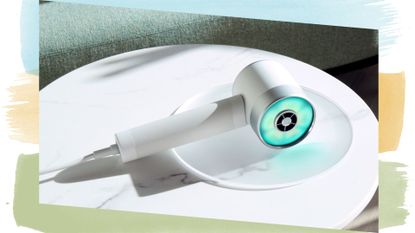 (Image credit: Future/Zuvi)
Innovation is everything with this high-spec infrared dryer. It's a thing of beauty, as slick as an iPhone, caring as a cuddle, and, crucially, energy efficient. Some instruction reading is necessary - and we're not 100% sold on the speedy drying claims - but if you prioritize hair health over a fast blast this has much to recommend it.
Reasons to buy
+

Gentle to the hair

+

Energy efficient

+

Beautiful, versatile design

+

Ultra-light, compact and portable
Reasons to avoid
-

A very expensive pick

-

Not the fastest dryer we've ever tested
Why you can trust Woman & Home Our expert reviewers spend hours testing and comparing products and services so you can choose the best for you. Find out more about how we test.
The Zuvi Halo hair dryer has got people talking, or at least it has in the beauty industry. That's because this device promises something rare in the world of hair tools – unique innovation.
This is more unusual than dryer brands would have you believe because even the best hair dryers are always a variation on a theme. There's only so much you can push the boundaries of a device designed to blast moisture from your hair using heat and airflow, and it seemed the Dyson Supersonic had taken things about as far as they could go.
Specifications
Weight: 0.95lb / 433g
Watts: 680 watts
Cord length: 1.8m (standard) 2.7m (Pro)
Warranty: Two years
RRP: $349/£329
But where there's a will – and $7.38bn market, according to Statista – there's a way. and Zuvi, a company boasting UC Berkeley and Oxford STEM talent that scoops up patents like Meryl does Oscars (160 and counting) has found a way: Light. The Halo's unique infrared light technology will, they say, dry your hair gently yet efficiently, leaving it smoother, shinier, and 109% more hydrated. It's also 60% more energy efficient than your average dryer, two big ticks in the environmental and running cost boxes.
These are huge claims, and too right – I'd expect big things from a hair tool at this price. So does the self-titled 'Tesla of hairdryers' live up to expectations? I tried it myself to find out.
Our beauty editor's Zuvi Halo hair dryer review
Zuvi Halo hair dryer design
You don't need me to tell you this dryer looks good – although I'd argue it's even lovelier in real life – the creamy white barrel, tactile faux-leather handle, and reflective light-emitting cover glass give it a futuristic appeal. Even the experience of unboxing it is nice – very much akin to getting a new iPhone out, with every wire, accessory and booklet slotted seamlessly into the box like one of those tiny Tokyo hotel rooms where every millimeter of space is ingeniously optimized.
I can't knock the functional aspects of the design, either. It's incredibly light, on par with my main hair dryer (yep that would be the Dyson) and the weight is perfectly balanced between the head and the handle. There are just two controls, an on-off switch and a button to flick between styling modes, which you'll need to read the instructions before doing as certain modes should only be used with certain attachments. This does make it minimally more complicated to use than a bog-standard dryer, but a two-minute booklet scan feels a fair trade for the benefits of the technology.
As an extra aside, the Halo's cord deserves a special shout-out – it's long, matte, and unusually chunky, which makes it very resistant to tangling. My hair tool hamper is not troubled by an excess of space, so one less wire to unpick from the spaghetti-like mess in there is much appreciated.
What attachments come with it?
The Zuvi halo hair dryer comes with three attachments, that between them should cover most hair types and styling desires. The concentrator, designed to be used in Style mode, is your classic narrow nozzle that focuses the airflow to create a smooth, shiny look. The diffuser should be used on Fast mode, and is your man for spreading out curls and coils to gently dry naturally curly hairstyles. The third, most unusual attachment is the gentle air, which does the opposite of the concentrator and disperses airflow even more widely when drying on Fast mode, to protect sensitive scalps or very fragile hair from hotspots.
All three look and feel sturdy and attach magnetically, which is both handy and quite fun. On testing, I found they had superior staying power to those on my Dyson, which can sometimes get accidentally knocked off when I get a bit enthusiastic (read: aggressive) with my bouncy blow dry. The diffuser was the easiest to dislodge on my very scientific 'whack it against the dresser test', simply by dint of being the largest and heaviest. But overall they all held up well and performed their duties nicely.
How well does the Zuvi Halo hair dryer perform?
The million-dollar (or should that be $349) question: what's it like drying your hair with the Zuvi? In three words: Gentle, nimble, advanced. The brand recommends skipping attachments altogether for everyday drying so I decided to rough dry my fairly fine, very long, completely straight hair, then pop on the concentrator to smooth out the finished look.
Rough drying in Care mode was the infrared technology's time to shine – literally – as it casts a spooky green glow onto your hair while you go. This was actually quite handy from a practical perspective as I could see exactly what spot of hair was being dried at any given time. The nimble build made moving the dryer around a breeze, I doubt even those with a thick, curly head of hair would get arm ache, no matter how long you had to hold it up.
The power and temperature initially felt a bit underwhelming compared with the whacking great blast of say, the ghd Helios. But that is the point with the Zuvi Halo – that unique infrared is designed to mimic air drying your hair in the sun, albeit speedier. Said light is doing a good chunk of the heavy lifting, so you won't experience a tangible whoosh of heat and air, which also makes this one of the quietest hair dryers I've tried. The brand says it dries at "top speeds" although I'd argue it wasn't quite as fast as some high-end models. But (big but) there really wasn't much in it.
Once my hair was 90% dry, I switched to the styling concentrator and finished in Style mode, which took about four minutes from start to finish. This definitely felt quicker than the infrared bit, and my hair was left smooth, unfrazzled and noticeably shinier than the half I left to genuinely air dry in the breezy Autumn sun. I've now been using the Zuvi for a month or so, in a mix of Care mode, Fast mode and Style mode, depending on time pressure or how coiffed I want to look on the day. Yes, there's a little more to get your head around here, but it's worth investing the extra time in pinning down your perfect combo for bespoke drying.
What's not good about it
The price will give some shoppers pause for thought, and for many more will be completely out of the question. You don't have to spend this much on a good, simple hairdryer, but the Zuvi Halo hair dryer isn't simple. It's a complex piece of kit like your laptop or smartphone, so there's no fair comparison with a cheap and cheerful point-and-blast model. Speaking of blast, if you are extremely time-poor, have no concerns about hair damage, or just want a model that gets the job done as fast as it possibly can, this may not be right for you either. It is designed to be gentle, and with that comes an ever so slightly slower drying speed, so that's worth factoring in.
Zuvi Halo hair dryer review: w&h verdict
I've never driven one of Elon's electric automobiles so I can't personally comment on whether they are sexy to look at and a pleasure to handle while offering health and environmental peace of mind. If that is the case then, yes, I can agree that the Zuvi Halo is indeed the Tesla of hair dryers.
I loved my little trial run with Zuvi and plan to make it a lasting relationship – why wouldn't I? She's beautiful, she's smart and she really takes care of you. I appreciate the versatility of the design, there's an attachment for everyone and numerous drying modes to pick and mix your ideal styling session. I'd say this would be one of the best hair dryers for curly hair as it prioritizes a gentle session over blasting the hair smooth. It would also be a particularly wise buy for anyone with fragile hair that's been knackered by coloring, straightening, or all those other things we do to our 'dos that should really be don'ts. You do feel in safe hands with this dryer.
Yes it's expensive, and no it's not the fastest dryer I've ever used, but overall, would I recommend this to a friend? Absolutely, as long as I knew she could afford it.
Sign up to our free daily email for the latest royal and entertainment news, interesting opinion, expert advice on styling and beauty trends, and no-nonsense guides to the health and wellness questions you want answered.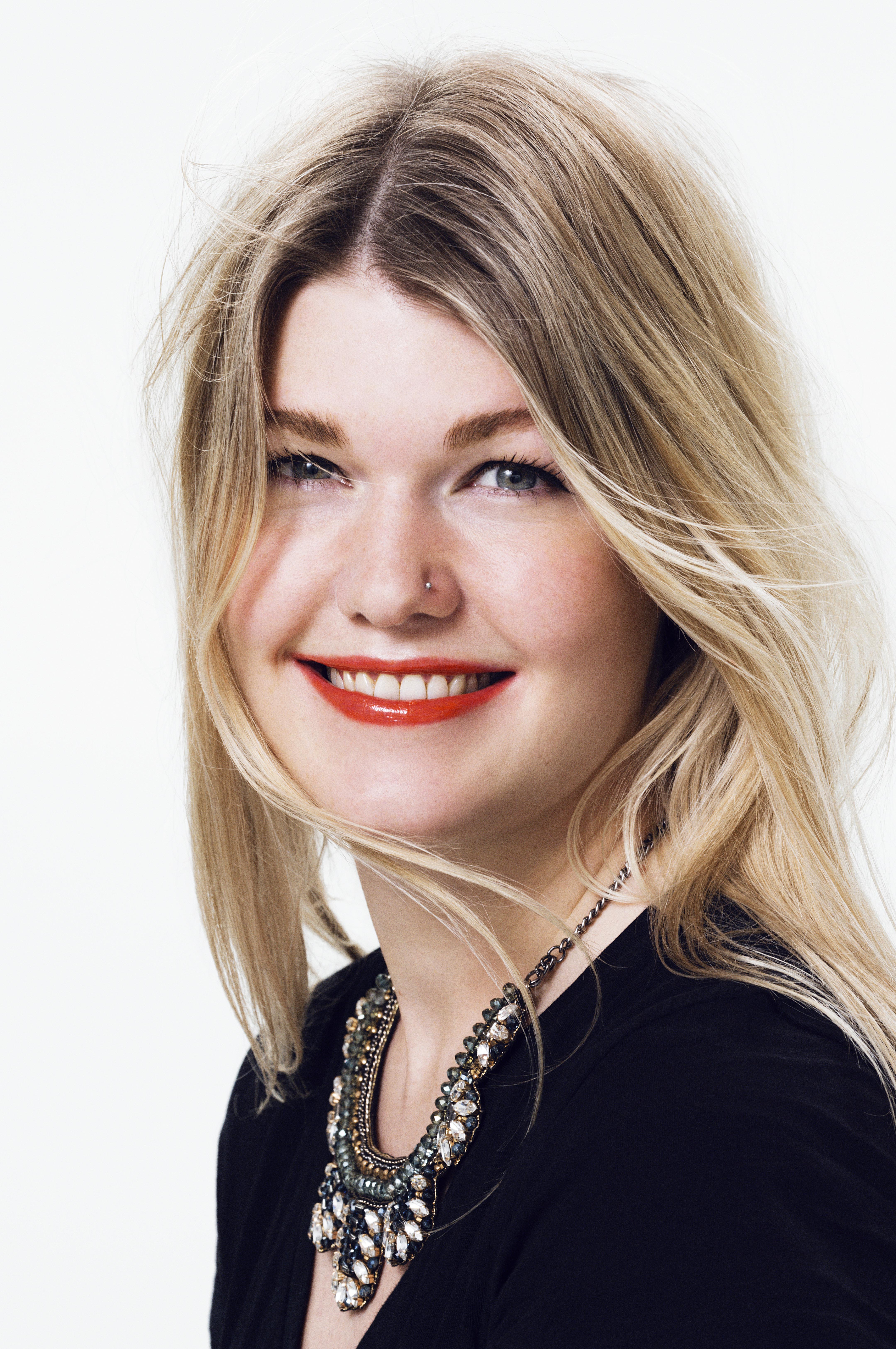 Beauty Editor, womanandhome.com
As woman&home's Beauty Channel Editor, Fiona Mckim has tried more products than she's had hot dinners and nothing makes her happier than raving about brilliant finds on womanandhome.com or her instagram grid (@fionamckim if you like hair experiments and cute shih-tzus). Fiona joined woman&home as Assistant Beauty Editor in 2013 under industry legend Jo GB, who taught her everything she needed to know (learn about ingredients and employ extreme cynicism). She has since covered every corner of the industry, from interviewing dermatologists and celebrities to reporting backstage at Fashion Week and judging the w&h Beauty Awards.