Easy ways to save your hair from wind and rain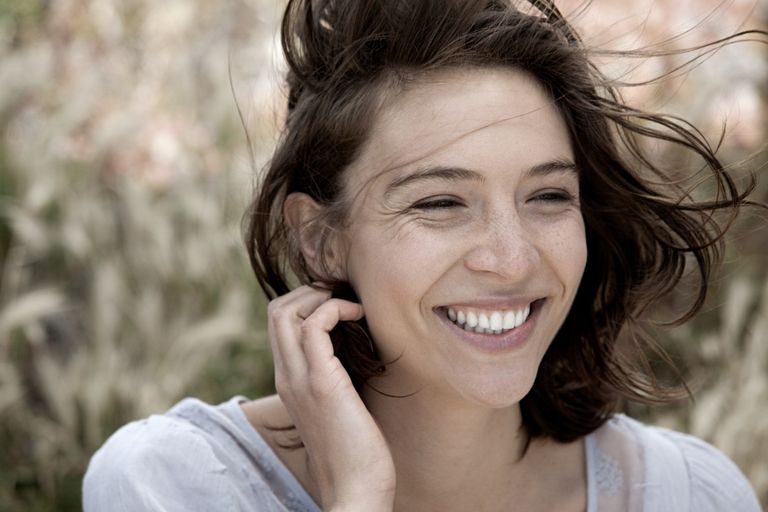 (Image credit: Getty Images)
Mother nature has been misbehaving and all that wind and rain have taken their toll on our locks.
If, like us, you are sick of styling your hair to perfection before leaving the house only to have the wind and rain ruin it the moment you step out of the door, we're here to help. We sought our expert guidance on how to help protect those strands from crazy-weather stress.
How to save your hair from wind and rain
There are three products that will help you combat the assault the weather has on your hair.
1. Try a styling primer
Primers aren't just for your face! It's well worth investing in hair primer like Wella Professional's EIMI Velvet Amplifier, £9.50. Work a little through your damp strands before blow-drying, and the clever formula helps give your hair extra hold and style memory. This means that even if your hair is blown about, you can simply brush them through and they'll return to the style, whether it's loose waves or a bouncy blowout.
2. Buy a stronghold hairspray
This may seem obvious, but a good quality hairspray can work wonders for preventing kinks and frizz from settling in. Simply mist over your hairbrush and then run it through the lengths, this will ensure every strand is coated. The hairspray will coat the strands with an invisible film to prevent moisture from triggering frizzy flare ups. Our favourite? Sebastian Professional Shaper Fierce, £17.40.
3. Hair cream is your quick-fix saviour
You've been battered with gale-force winds en route to work? Don't worry! When you get to the office grab Windle and Moodie's Cream Sheen, £15, and work a blob through the lengths. The nourishing hair cream will tame any flyaways and restore your lock's glossy sheen.
Hairstyles that hold up in the wind and rain
There comes a point when you have to admit defeat and style out that weather-induced bad hair day. Here are three few fabulous options…
1. A sleek topknot
Tie your hair safely away with this sleek, chic and classic style. Sleek not your thing? A messy topknot looks just as good.
2. A low ponytail
The great thing about this style is that you can lean into the blustery weather. If a few strands fall by your face - it looks even better than before!
3. A loose plait
Again, you can lean into the weather by putting your hair into a loose plait. When strands fall out, it just looks even better than before, and we think quite romantic.