Estée Lauder Double Wear vs The Ordinary Serum Foundation
Can't decide between Estée Lauder Double Wear vs The Ordinary Serum Foundation? Both have plenty to offer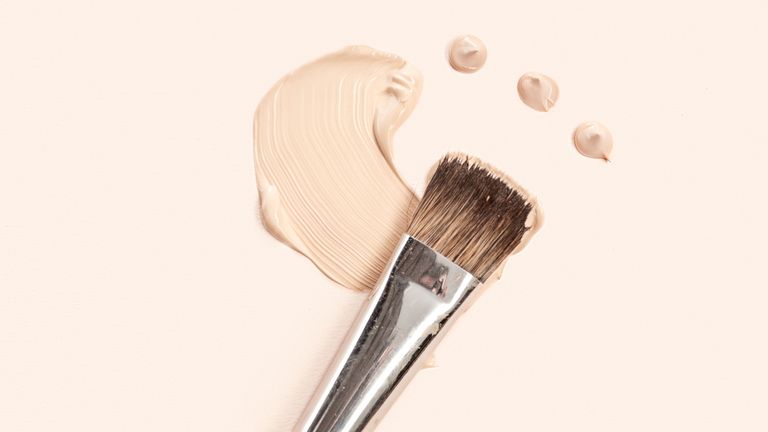 (Image credit: iStock / Getty Images Plus master1305)
If you're looking for the best foundation, you might be weighing up Estée Lauder Double Wear vs The Ordinary Serum Foundation. Both have plenty to offer in terms of coverage, skincare benefits and lasting power. Confused about which one to choose? Picking the ideal formulation for your skin's needs can be a challenge. We break it down for you.
These foundations are both well known among beauty editors and shoppers alike, but for very different reasons. Estée Lauder Double Wear is a hard-wearing classic that's never far from most make-up artist's kits and has graced the faces of countless brides. In contrast, The Ordinary Serum Foundation is a new kid on the block that, much like everything The Ordinary does, aimed to disrupt the foundation market when it came along.
In this Estée Lauder Double Wear vs The Ordinary Serum Foundation guide, we'll explore the pros and cons of both foundations so you can make the right choice.
Quick comparison
Shades
Estée Lauder Double Wear: 60
vs The Ordinary Serum Foundation: 21
Price
Estée Lauder Double Wear: £34
vs The Ordinary Serum Foundation: £5.70
Coverage
Estée Lauder Double Wear: very full, matte finish
vs The Ordinary Serum Foundation: medium, soft matte finish
What's special about Estée Lauder Double Wear Stay-in-Place Makeup SPF10?
If you're interested in make-up, it's likely you've heard of Esteé Lauder Double Wear. This is the classic full-coverage, long-lasting foundation, and according to NPD Group 2019-20 it's the number one prestige foundation in the UK.
Why is a foundation that's over 20 years old still at the top of its game? Because it does exactly what it says on the (extremely classy, frosted glass and gold embossed) tin. This stuff covers extremely well, won't transfer and stays on about twice as long as anything else does.
It's full coverage with a matte finish, but that's not to say it's overly heavy or chalky. Yes, you can feel and see it on the skin more than a sheer tinted moisturiser, but that's the point of this product – you wear it because you want to look polished all day long.
It contains SPF10, which is a start, although definitely shouldn't be your whole sun protection plan. The excellent shade selection ensures everyone should find a perfect foundation match, and the darker shades are formulated to avoid that strange ashy tone that can plague deeper pigment combinations.
What's special about The Ordinary Serum Foundation?

This is, says The Ordinary, an antidote to traditional foundations, and instead offers a unique "proprietary spreadability system" with a "very low viscosity" and treated pigment for a "rich, highly saturated effect."
Translation? It's very light and easy to blend, evens out skin properly but also looks very natural. It's fair to say The Ordinary Serum Foundation talks a good game, and it mostly delivers. It is indeed uniquely spreadable – thanks to a silicone-based formula it blends like an absolute dream. This is true even if you only use a tiny amount, which means the pigment can either be built up for a full-coverage look or sheered out if you only want a veil or wash of colour.
This is probably the main USP of this foundation, its ability to adapt. It means you don't necessarily need different products for lazy Sundays or "out-out all day and all night" days. The finish is a soft matte, which means it suits normal to dry skin reasonably well and could be the best foundation for oily or combination types.
See our full The Ordinary Serum Foundation review
What are the differences between Estée Lauder Double Wear and The Ordinary Serum Foundation?
Clearly, the price difference is worth discussing. Estée Lauder is a luxury product, with the elegant packaging, exhaustive shade selection and buying experience to match. Whether you visit a counter or shop online and take advantage of the virtual try-on tools, if you're going to drop almost £35 on a foundation, Lauder is here by your side to ensure the whole experience is a seamless one.
The Ordinary is a different proposition entirely. This is a brand that will give you all of the information you need to make good cosmetic choices, but you can't really expect the red carpet to be rolled out for £5.70. You might have to do a little bit of googling to get your head around shade matching and the ingredients, and the packaging is a lightweight plastic pump. It'll never make your friends coo with envy, but on a practical level you can't knock it.
Coverage-wise, Double Wear is definitely the more highly pigmented and has a more robust finish for oily or acne-prone skin. The shade selection is nearly three times that offered by The Ordinary too. In terms of the formula, The Ordinary does sneak in a few extra skincare ingredients, like some coconut derived emollients, whereas Lauder Double Wear stays pretty resolutely in its lane and focuses its entire ingredients list on being a lasting, flexible make-up base.
Should I buy Estée Lauder Double Wear or The Ordinary Serum Foundation?
If budget is your most pressing concern, The Ordinary Serum Foundation is your girl. Foundations this good under £15 are exceptionally rare – finding one at £5.70 was unheard of before this came along.
If you have a special event, skin that needs full coverage and want reliable all-day wear then you can't really go wrong with Double Wear. There is a reason it's such a favourite for photo shoots and wedding days. This stuff sticks to its word and thanks to that comfortable formula and superior shade selection it doesn't just stay all day, it looks good while doing it.
For those who prefer lighter coverage some days, medium for others then a full face look every now and then, The Ordinary might just fit the bill. It may lack the glamour factor of its rival, but once it's all buffed and blended it still looks like a million bucks.
As woman&home's Beauty Channel Editor, Fiona Mckim has tried more beauty products than she's had hot dinners and nothing makes her happier than raving about a brilliant find on womanandhome.com or her instagram grid (@fionamckim if you like hair experiments and cute shih-tzus)

Fiona joined woman&home as Assistant Beauty Editor in 2013, working under industry legend Jo GB, who taught her everything she needed to know (clue: learn about ingredients and employ extreme cynicism).
In a previous life, Fiona studied journalism back home in bonnie Scotland and honed her skills as a features writer at publications including Junior and Prima Baby, with a brief and terrifying stint on the showbiz pages of a tabloid newspaper in between. She's a skincare fanatic who can't resist adding an extra step to her routine, adores fragrance, has fun with makeup and never turns down the chance to test a new hair tool. Basically, she loves it all.

When not slathering herself in self tan or peering at a tiny ingredients list on a moisturiser, you'll probably find Fiona enjoying something to do with food - cooking it, eating it, cajoling her friends into trekking across London to try a hyped pop-up in a dirty car park.
Come to think of it, the hot dinners and beauty products are probably about even.