Tiffany & Co. has launched new fragrance, and we're in love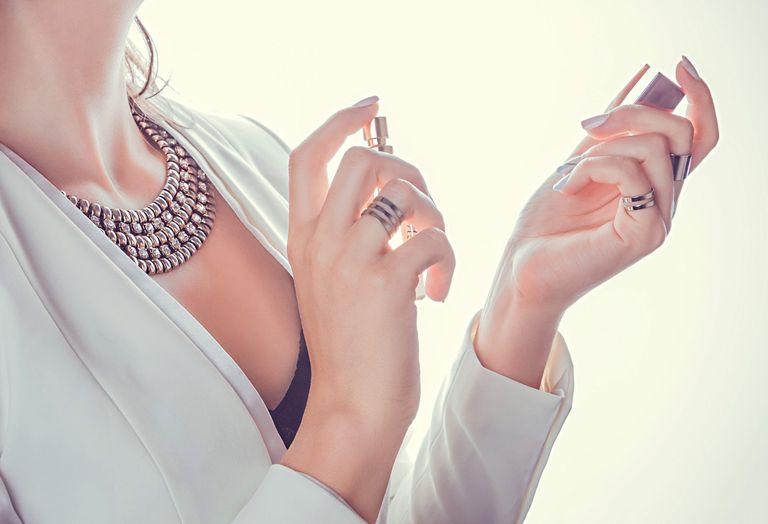 There's just something about that little blue Tiffany & Co. bag…
Of course the dream would be opening it to find a little blue Tiffany & Co. box containing some whopping great diamonds, but I can't think of anyone who wouldn't also be thrilled to receive this newly launched fragrance, Tiffany & Love.
Tiffany & Love Eau De Parfum, £75, is fresh onto counters this month and is as gorgeously romantic as the name suggests. On first sniff, it's fizzy, fruity and ultra feminine, thanks to grapefruit, basil and blackcurrant. Then, as it opens up you get fleshy white flowers, exotic jasmine and a warm dry down of cedarwood and earthy vetiver. Basically, imagine you're drinking a crisp cocktail in a subtropical garden just after a thunderstorm has passed, so all the flowers smell ultra lush, sweet and vaguely mossy.
MORE:How to build a fragrance wardrobe
Unsurprisingly, from a brand who've spent over 180 years creating some of the world's most desirable objects, the bottle is a thing of beauty born to go on dressing table display. Think pleasingly chunky glass lightly tinted that iconic blue with embossed leather and discreetly branded silver detailing.
What's more, if you're gift hunting for a man in your life or just prefer wearing typically 'masculine' scents yourself, Tiffany & Co EDT for Him, £54, is another feast for the senses. As an Eau de Toilette it has a lighter concentration of perfume oil than the women's fragrance, which give the warm and spicy notes of ginger, cardamom, lavender and sandalwood a softer feel.
Whether you prefer fruity florals or soft and spicy scents, and even if you want to go matchy-matchy with a loved one (no judgement when the fragrances are this chic) there's little not to adore about this Tiffany & Love duo. I'll be wearing For Him as a cosy ease-me-into Autumn scent and displaying both in my bedroom in their Tiffany & Co. tubes. Who knows, it might give the other half some little blue box shaped ideas in time for Christmas.