This Origins overnight mask is the best hydrating product I've used - now with 25% off I'm stocking up to save my winter skin
One of my beauty staples is the Origins overnight mask - now with 25% off I'm stocking up to help my dry skin this winter...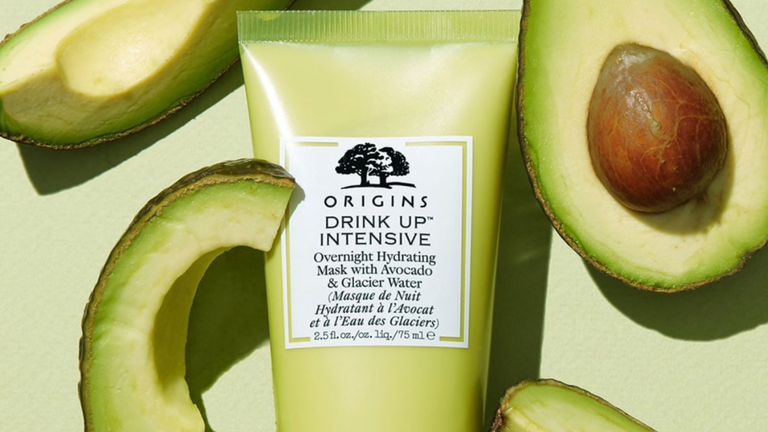 (Image credit: Origins)
Harsh winds and freezing temperatures can be tough on my skin, but the Origins overnight mask has been my beauty saviour over the past few years.
I've never been one for long skincare routines. Instead I prefer products I can apply and go - with minimal fuss. So when I first discovered The Origins Drink Up Intensive Mask a few years ago I was thrilled that the formula would get to work on my skin whilst I was sleeping.
The intensely hydrating mask is designed to be applied just before you go to bed - or first thing in the morning if you're heading out later in the day. Made with glacier water, hyaluronic acid and avocado butter, the face mask sinks into thirsty skin and offers 72 hours of moisturisation. And the best part is there's no need to wash it off - just use a tissue to get rid of any excess if need be. However, in my experience everything soaks in rather nicely!
This product has fast become a skincare staple of mine - I usually apply 2-3 times a week depending on the need for it - more so in winter, when my skin is duller and drier.
So, as we head into the depths of winter I'm planning to stock up on this highly-rated product and the Origins Black Friday sale has come at the perfect time.
The brand is offering 25% off everything on its website for Black Friday and Cyber Monday (opens in new tab), this means that a 75ml tube which usually costs £24 is now just £18.
And it seems I'm not the only one who will be incorporating the product into my routine this winter. One customer wrote in the reviews section, "This is essentially a cream, and absorbs into the skin straight away. There is no residue and nothing to wash off. It smells lovely and leaves my face fresh and hydrated. One of my favourite products."
Origins Overnight Mask deal:
Origins Drink Up Intensive Mask, £24 £18 | Origins (opens in new tab)
Designed for normal to dry skin, this overnight mask offers lasting nourishment. It quite literally does all the hard work for you - simply pop it on before you go to bed and it'll work its magic, giving you 72 hours of hydrated skin.
Other Black Friday skincare deals:
Lizzie Thomson is a regular contributor to woman&home, and also contributes to Metro.co.uk, Ideal Home, Culture Trip, and Evening Standard, covering all things lifestyle.