The iconic Dyson Supersonic hair dryer is on sale for limited time in early Boots Black Friday sale
There's a rare Dyson Supersonic hair dryer deal at Boots for today only!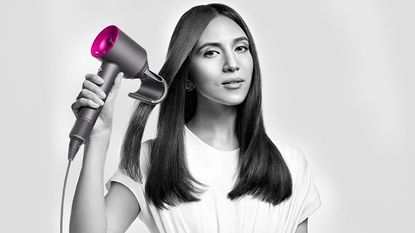 (Image credit: Dyson/Boots)
There is a rare Dyson Supersonic hair dryer deal available for today only at Boots, as a generous early Black Friday offering.
With the Dyson Supersonic hair dryer famously known as one of the best hair dryers on the market and one that's seldom on sale, it's exciting news that Boots are giving shoppers the chance to snap it up with a discount ahead of Black Friday 2022.
While there's set to be some unmissable Dyson Black Friday discounts up for grabs later this month, Boots is providing a special early sale on the Dyson Supersonic when shoppers use the code 'SAVE15' at checkout - but it's for a very limited time!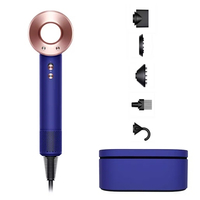 (opens in new tab)
For just two hours between 11am and 1pm on November 10th, Boots shoppers can secure an impressive 15% saving on the Dyson Supersonic in Vinca Blue and Rosé in the exclusive online sale.
The Dyson Supersonic hair dryer deal will take the £359.99 price tag down to £305.99 for a hefty £54 saving.
The Dyson Supersonic hair dryer sale won't be here for long though, so you need to act fast to ensure you don't miss out on the rare Dyson offer.
The sleek and stylish hair gadget features three speed settings and four precise heat options, ranging from 28°C to 100°C for ultra effective drying and styling.
The entire kit includes the dryer plus five innovative attachments, each attaching magnetically for seamless fitting and rotation during styling.
As well as the concentrating and diffusing attachments, there's the flyaway attachment designed to smooth frizz and give you salon sleek results after drying, plus the wide tooth comb attachment that helps to shape curly and textured hair while drying.
The super smart Supersonic also protects your hair's delicate condition by protecting it from extreme heat, measuring air temperature over 40 times a second to prevent your locks from frazzling when you dry and style.