The eyeliner Adele uses to perfect her cat-flicks has a rare discount—and it's worth every penny!
Adele's eyeliner is always spot-on, here's where to get the exact product she uses and swears by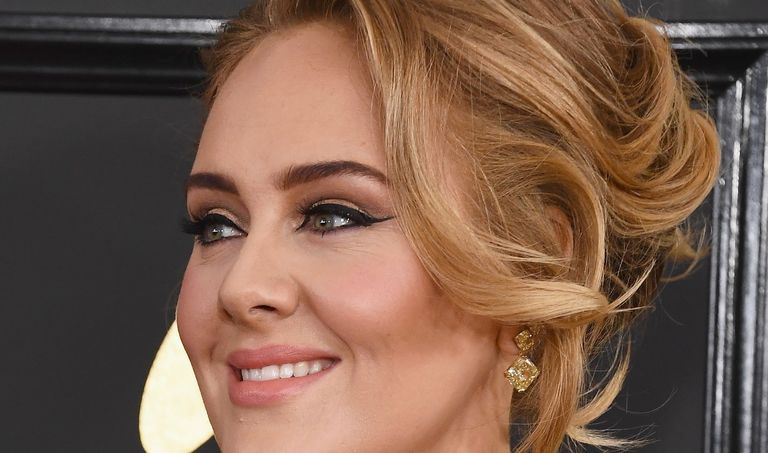 (Image credit: Jon Kopaloff/FilmMagic)
By Lydia Swinscoe published
Adele's eyeliner has always been a thing of wonder—just how does she always get those cat-flicks so perfect?
Obviously she has a helping hand with the world's best makeup artists on speed dial but the product behind her incredible makeup look is actually available to buy right now in a rare Black Friday deal.
Adele's makeup artist revealed the eyeliner she uses to achieve her signature look is none other than Pat Mcgrath Labs Perma Precision Liquid Eyeliner, which has a brilliant 10% off at Selfridges, taking it from £26 to £23.40.
---
Adele's eyeliner features a felt-tip end allowing you to replicate her cat-flicks at home. for classic definition start at the inner corners of your eyes and glide the tip of the liner across the lash line. Gradually widen the line as you reach the outer corner, ending in a subtle v-shape.
Adele delighted fans when she made fashion history recently by appearing on both the US and UK covers of Vogue in a first for the brand. Opening up about her divorce, new music and life in LA, her interview accompanied a stunning photoshoot for both editions—fans couldn't get over her brand new beauty look.
In the post by Adele, the singer thanked Pat McGrath for her impeccable work and even quoted the makeup artist in her caption as she said, "Thank you Edward, Steven, Pat, Guido, and Giles. To glam, wardrobe, the crew, and everyone at British Vogue… In the words of Pat herself—'MAJJJJJOOORRR BAAAAABBBEZZZZ'"
Pat McGrath used her own products on the star which included Mothership IX Huetopian Dream Palette and the Dark Star Mascara. Pat also used her Matte Trance Lipstick in the shade Christy and the UltraGlide Lip Pencil in Buff to create the star's muted but stunning natural lip look.
---
With Adele's new album out now, it looks like we'll be adding that and her eyeliner to our wishlists!
Lydia is Lifestyle News Editor at woman&home
She specializes in travel, food & drink, fashion, beauty and wellness.

Her travel writing has been published in BBC Good Food, Oh magazine, Harper's Bazaar, Town&Country, Elle and MailOnline.
Before joining woman&home Lydia headed up the fashion & beauty print team at Now, and worked as Fashion & Beauty Editor at Top of the Pops magazine where she interviewed and styled some of the world's biggest pop acts, from Taylor Swift and Little Mix to Demi Lovato and One Direction.