Save £19.50 with this Clarins Boxing Day sale deal at Boots
Not heading out to the shops? No problem - Clarins Boxing Day sale at Boots is online now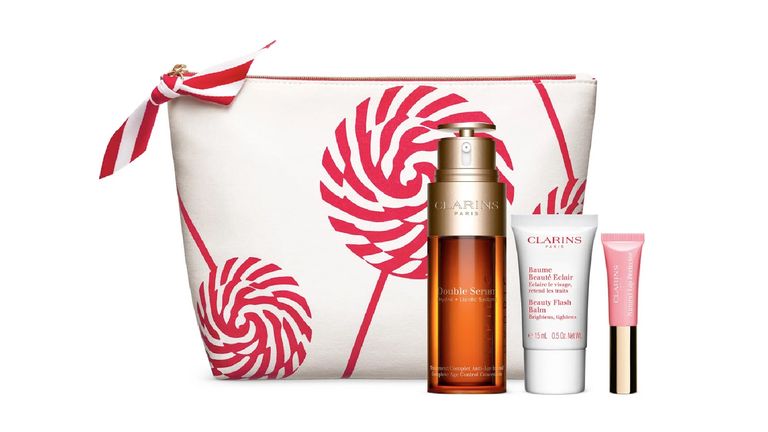 (Image credit: Clarins )
There are some Christmas traditions I was just fine with skipping this year - a bunfight for seats on a crowded Christmas Eve train up north and eating turkey both come to mind (it was chateaubriand for two this year) But amongst the many more missed festive traditions that will sting is not being able to have a rummage around the best boxing day sales with my mum. 
You don't need me to tell you why flooding into busy shops would be a bad idea this year, but luckily many of our favourite retailers have taken their best deals online, meaning that boxing day sale magic is but a click away. 
One of the best deals i've spotted is this Clarins Double Serum 50ml Collection at Boots, reduced from £78 to £58.50, saving a huge £19.50. When you consider that the 50ml Clarins Double Serum costs £78 on it's own this set was already an excellent deal, now it's an irresistible bargain. 
View the amazing deal below...
Boots boxing day discounts never disappoint and this Clarins Boxing Day sale deal is one of the best I've seen - snap it up now before my mum and I (virtually) beat you to it!