Olaplex brings new hair oil over to the UK – and it's already got dozens of five-star reviews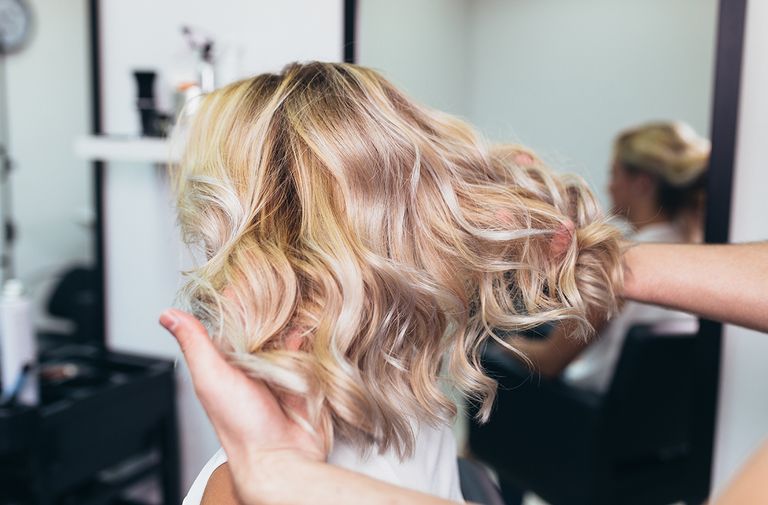 (Image credit: Getty Images/iStockphoto)
As much as we all love to colour our hair, it does leave our locks a bit worse for wear.
Dry ends, brittle strands and broken bits are what we're all left with after we've delved into the world of colouring our hair.
That was until Olaplex came along.
The nourishing treatment, designed to be used by hairdressers while they apply colour to your hair, uses their patented active ingredient to repair the broken bonds in your hair that are caused by chemical and thermal damage.
More:Keep hair colour fresher for longer with these 7 easy tips
The three-step system that rebuilds, strengthens and protects the hair has been a game-changer for millions around the world when it comes to keeping coloured hair in a good condition.
And there's now another Olaplex addition to add to your repertoire.
The new Olaplex No.7 Bonding Oil is the first of their products to come in an oil form and is designed to be used on both damp and dry hair.
The highly-concentrated oil promises to increase softness and shine, minimise frizz and fly-aways and increase colour-vibrancy.
It even provides heat protection up to 450 degrees, so will product against your hair-styling tools.
And the styling oil has finally come over to the UK.
Available in cosmetics store Space NK for £26, the oil has been met with dozens of five-star reviews.
'I've been looking for a product like you!!!' wrote one fan. 'Amazing and thank goodness - my hair feels and looks smooth and sleek. You need a small amount. This is a great product and reduces the frizz and my hair remains smooth all day. I brought two as I can't bear to be without it and feared it would sell out!'.
'Great product not greasy at all,' wrote another. 'A little goes a long way. Love that is also a heat protectant.
'Hair feels soft, nourished and better protected.. does not weigh my fine hair down. Even my hairdresser asked what I had been using as she could see a difference in my hair. Love all of the olaplex range.'
'I bought this oil as I love all the other Olaplex products and wanted to give it a try,' commented another.
'I thought the bottle looked tiny when I got it and imagined it wouldn't last long but I have found you don't need to use much at all. My hair feels lovely and smooth and it eliminates most of the frizz I get. I have quite thick wavy hair but it can go very flat if I use heavy products. I will see how long the bottle lasts but so far I really love this oil and would buy it again.'