The £7 face wipes that Meghan Markle swears by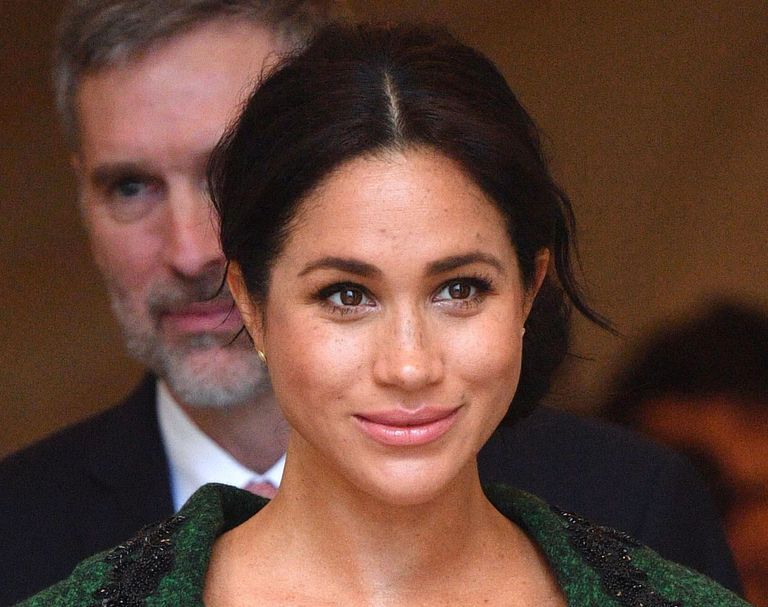 (Image credit: Tim Rooke/REX/Shutterstock)
We love learning the secrets behind Meghan's flawless complexion, especially if they're inexpensive.
The latest titbit comes courtesy of a recently unearthed interview with Beauty Banter, back when she was still playing Rachel Zane in Suits. In the blog post, Meghan revealed that she was "obsessed" with Bioré Cleansing Cloths, which cost just£7.83 on Amazon.
She said, "They're great to keep in the car and on your nightstand when you have those horrible lazy nights that the thought of getting up to actually wash your face seems unbearable."
So it seems even the Duchess has those nights too!
As the Bioré Daily Deep Pore Cleansing Cloths are hypo-allergenic, alcohol-free and made from 100% renewable resources, it's little wonder why they're loved by the royal.
The product's website description reads, 'Clear dirt and oil from your busy schedule. These pre-moistened portable face cloths remove a day's worth of build-up, leaving healthy-looking, glowing skin.
'Dirt-grabbing fibers gently yet effectively exfoliate skin and remove first, oil and even stubborn makeup.'
Sounds good to us!
And it isn't just Meghan who's a fan of the cleansing wipes – the product has received rave reviews online from customers, including one who writes, 'Love these cloths! I use at night after washing my face with Bioré face cleanser. Really minimizes the size of my pores.'
MORE:Inside Catherine, the Duchess of Cambridge's make-up bag
Another shopper agreed, 'I have used these for a while and I love them. My face feels so clean after using them. They really get all of the dirt and grime and leave no greasy feel – only refreshing & clean. They have a pleasant smell and I don't have to scrub with them.'
In her Beauty Banter interview, the Duchess also revealed other inexpensive beauty products she loves, including Nivea Skin Firming Hydration Body Lotion, which retails at around £8.49.
"I use this religiously," she said of the skin cream. "It's honestly my favourite lotion on the market, it's so affordable, and makes my skin look and feel amazing."
We're inclined to agree - the Duchess' skin always looks radiant!