The £6 under eye concealer with over 10,000 five-stars on Amazon
Thanks to this best-selling Maybelline concealer you can say bye-bye to dark circles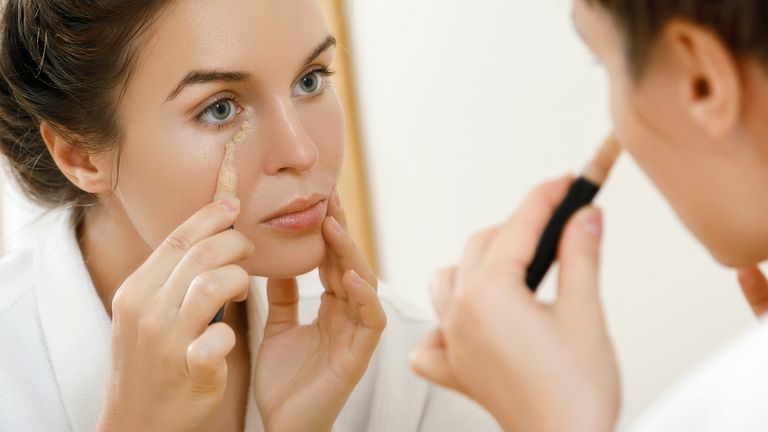 (Image credit: Privetik/Getty Images)
Our dark circles may not be fooling anyone but at least a £6 Maybelline concealer is coming to the rescue of hiding them.
It's safe to say that Covid-19 is disrupting all areas of our lives - including our sleep, and the amount of screen time we're racking up, whether it's on our phones, laptops or TVs.
A recent survey carried out by tech brand Zepp, in partnership with the World Sleep Society, found that a quarter of Brits have been finding it harder to sleep in the past six months.
"Sleep and rest allows our body to detoxify and rejuvenate, and this is important for the periorbital area," explains Dr Maryam Zamani, oculoplastic surgeon and aesthetic doctor. "Dark circles can be more prominent with lack of sleep because the skin has not had time to re-set and the blood vessels in the lower eyelid become more dilated. Because the skin around the eyes is the thinnest in the body, these dilated vessels look more obvious."
A cold compress in the morning can help with this, says Zamani.
Regardless if you have the best eye cream for dark circles on hand, your lifestyle may also be a culprit. Long days spent staring at a screen can also exacerbate dark circles. "Eyes tend to blink less," says Zamani. "This causes dryness and the blood vessels in the skin to again dilate, creating a dark shadow around the eyes."
While you're working on improving the look of under eye circles, you've still got concealer to fall back on. Enter Maybelline's Instant Anti Age Eraser Eye Concealer, which is the best-selling make-up product on Amazon right now with over 10,000 glowing reviews.
"I've tried so many concealers, from high end to the high street and this is one I always come back to! It's amazing - brightens any areas of discoloration and dark under eyes, hides eye bags as if by magic and covers up any spots and pimples perfectly... It doesn't crease or cake either," said one shopper.
The magic lies in this drug store buy's formula. It's a liquid that is super pigmented, yet extremely thin in texture. So you can completely cover up dark circles, and redness around your nostrils, without a cakey finish that obviously looks like you've got something to hide.
The sponge applicator doesn't rub either - this is key as any vigorous movements on the delicate skin here can also cause dark circles to deepen.
Put simply, it's the all-rounder you want in your make-up bag right now - and 10,000 people can't be wrong.