Lush has just launched a money-saving recycling scheme, Bring It Back
The Bring It Back scheme launches today and gets you money off future purchases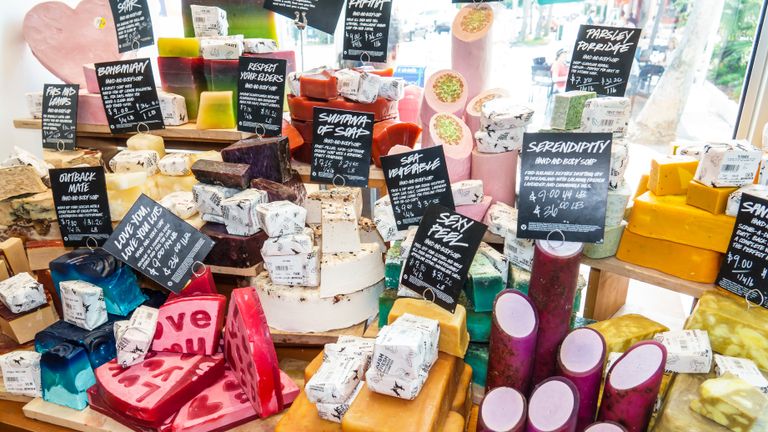 (Image credit: Jeff Greenberg / Contributor via Getty Images)
Lush Cosmetics is known for its sustainable credentials, and you can now get money off your next purchase when you return empty containers for recycling, thanks to the Bring It Back scheme. Hurrah!
The brand, who has just launched its first monthly subscription box, has long collected empties in store for recycling, but has just introduced a new financial incentive for customers who do so.
Launching today, the new scheme will run alongside Bring Back Five Pots, which allows customers to swap five pieces of packaging for a free fresh face mask. If you take in more than five empties, the choice of reward is yours, the voucher or mask.
Intrigued? Keep reading for everything you need to know about the new Bring It Back scheme.
More from woman&home:
How does the Lush Bring It Back scheme work?
Under the Bring It Back scheme, every empty container you bring back is worth 50p to spend on Lush products that day. So 10 items would equal a five pound voucher.
The containers that can be returned for cash are full size clear plastic bottles with lids, pots with lids (clear and black), make-up containers and spray bottles. It goes without saying that these can only be Lush products, and must be empty and cleaned when you take them in store. The full T&Cs are available on the brand's website.
The official list from Lush of empties that qualify is as follows:
PET clear plastic bottles (with lids)
PP pots clear & black (with lids)
PP Makeup packaging
HDPE bottles (with trigger/spray tops)
Got some Lush products that are running low? This timing couldn't be better.
Will you be taking advantage of the scheme once lockdown has lifted?