This super affordable French cleanser has sold out 5 times since coming to the UK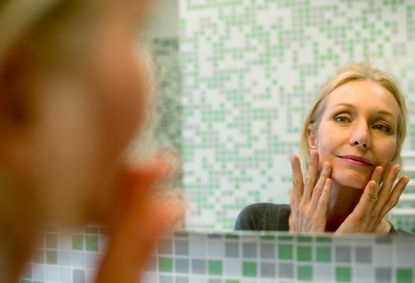 Collosol Eau De Lait launched in the UK last month and has proven so popular it has sold out online 5 times already.
The French cleanser, Collosol Eau De Lait, is a blend of half milk and half water and can be bought for only £9.50.
The product can be enjoyed as a make-up remover as well as a face and body cleanser - and you can even pop some in the bath. If it was good enough for Cleopatra...
Collosol Eau De Lait has been used in France for over 60 years and is proving just as popular in the UK since launching in early February.The cleanser was originally created in the 1950s as a means of helping actresses remove their make-up and cleanse their skin after a performance.
The skincare product has been receiving plenty of 5 star reviews and happy customers have been sharing their positive experiences online.
One person said, 'Absolutely beautiful. Smells divine. Worth every penny' while another customer said, 'I love it. Smells gorgeous. Great cleanser and luxury bath soak.'
Another reviewer described the cleanser as 'French Skincare Perfection' and said, 'Brilliant product - I have only been using for 2 weeks and can already see and feel the difference in my skin texture and clarity. Excellent - now understand the hype!!'
A final person person said, 'I began using this milk a week ago and I absolutely love it. The milk glides on, removes all make up and leaves my skin clean and moisturised. I also love the scent. For someone who has always used cleansers that require washing off with water I am now a complete convert! Thank you Collosol x'
The affordable beauty product is also a huge hit with celebrities with users including Thandie Newton.
The cleanser comes in three different sizes. The 100ml bottle costs £9.50, the 250ml bottle costs £14.50 and for £20.00 you can get the 400ml bottle.
So you can always try the smaller bottle to see if you're a fan! To see what all of the craze is about, you can find the product online here. (opens in new tab)
You can also buy the product in store at John Bell & Croyden.
You better be quick before it sells out again!