Fenty Skin has launched an eye cream and it's as good as we'd hoped
Rihanna has dropped a brand new product, Fenty Skin Flash Nap Eye Cream, and it's just what our tired eyes needed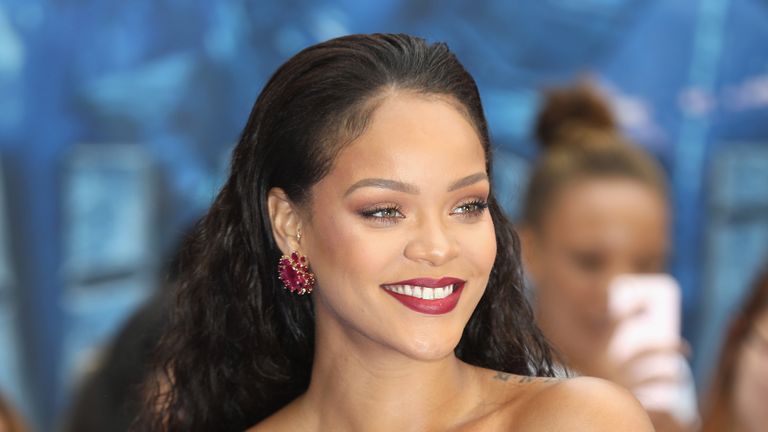 (Image credit: Tim P. Whitby / Stringer via Getty Images)
The best eye cream is an essential step in your skincare routine, and Rihanna knows it. She's just launched the Fenty Skin Flash Nap Eye Cream and, trust me, it's as good as we hoped.
Launched on February 12, Flash Nap promises to fake a good night's sleep, reducing the appearance of dark circles, fine lines and under-eye bags over time. As the name suggests, its a bit like a power nap for your skin.
The lightweight gel formula contains ingredients like hyaluronic acid – a hero hydrator that can hold up to 1,000 times its weight in water – green tea, horse chestnut and Persian silk tree extract, all of which help to brighten and smooth the under eye area.
I've been using Flash Nap myself for the past few days and I'm already impressed with this nifty formula. It sinks in quickly, leaves your under eye area silky for hours and definitely brightens the area. I highly recommend opting for the massager tool add-on, as this only boosts the cooling and de-puffing effects of the eye cream. (Plus, it's kind of fun.)
And it seems that happy Flash Nap customers agree with me. One five-star review at Boots writes, "I'm not normally one to use an eye cream but this is really good, after a few days the difference was definitely noticeable. Its made the skin around my eyes feel brighter, the cream is really lightweight and applies well, a small amount really stretches. Would definitely buy again."
Shop Fenty Skin Flash Nap Eye Cream
"I have only been using this product for just over a week and it has made a difference in my eyes," writes another happy customer. "I use it in the morning then half way through the day to brighten up my complexion so I don't look as tired. Easy to use and kind to the skin".
It's worth noting that, while this is a great eye cream, you may want a more heavy duty formula with ingredients like retinol if you're looking to fight the most prominent signs of aging, like very deep wrinkles and crow's feet.
Don't know about you but we're starting to wonder: is there anything Rihanna can't do?
The Fenty Skin Flash Nap eye cream is available now at Sephora, Boots, Harvey Nichols and the Fenty Skin website.