Cult brand Coco & Eve launches world's first anti-ageing body care line after thousands join waiting list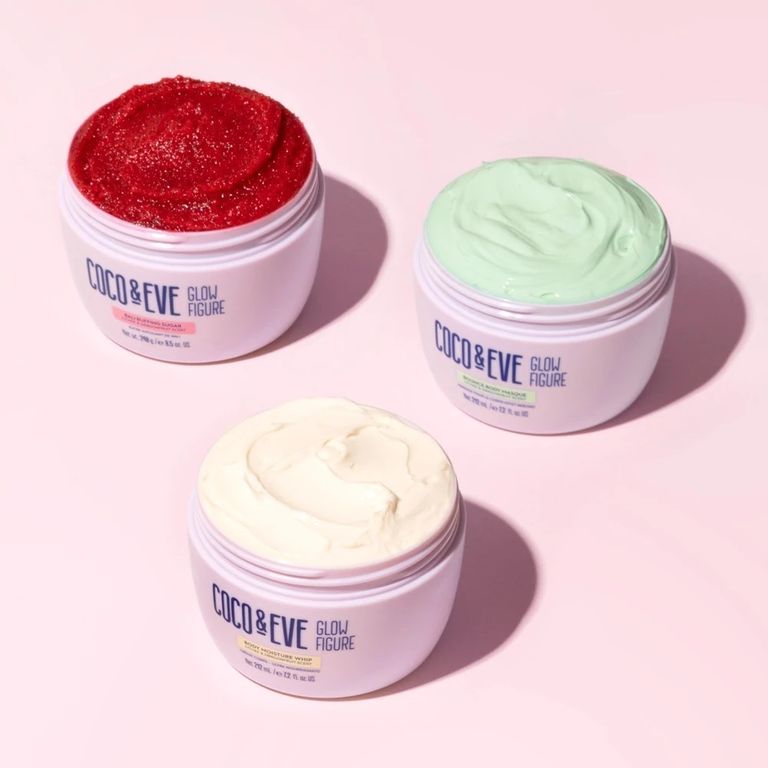 Coco and Eve, known for their heavenly-scented hair masque, have launched the world's first anti-ageing body care line.
We all worry about giving our face the best anti-ageing treatment, but what about our body?
Well, now you'll have no excuse to neglect any inch of your body. Coco and Eve, the cult Balinese beauty brand know for their multi award-winning Hair Masque and Bronzing Foam, have launched a three-step programme that promises to make you glow from head to toe.
SHOP NOW: Coco & Eve Like A Virgin Super Nourishing Coconut & Fig Hair Masque, £34.99, Asos
Described the first range of its kind in the world, it had over 3,000 signing up to the wait list before the launch earlier this month.
So what's the range all about?
Coco & Eve Glow Figure
The line includes three products – a scrub, a body masque, and a moisturiser –, which are all enriched with their signature raw virgin coconut and powerful tropical Balinese
SHOP NOW: Glow Figure bundle, Was £125,50, Now £94.10, Coco & Eve
Bali Buffing Sugar
This body exfoliator combines the Balinese coconut flower sugar and shell powder in order to get rid of dead skin cells, while helping your skin retain its natural oils. Powerful botanicals invigorate and increase circulation for your smoothest skin yet, whilst reducing pigmentation and tackling stretch marks.
SHOP NOW: Bali Buffing Sugar, £34.90, Coco & Eve
Bounce Body Masque
While a scrub is not that uncommon, Coco & Eve's new body masque is where it gets interesting. Prepare to get a full-on spa experience in your bathroom as you cover your body with Balinese volcanic clay.
For the treatment to work its magic, you have to leave it on for 15 minutes, while the clay detoxifies, lifts and tightens your skin. The masque also contains green coffee extract and green algae to even skin tone.
SHOP NOW: Bounce Body Masque, £39.90, Coco & Eve
Body Moisture Whip
A perfect blend of nourishing coconut and cacao is the cherry on top of the cake. The Body Moisture Whip also contains clever amino acids that deeply hydrate and firm skin, whilst antioxidant-rich papaya, mangosteen and mango nourish skin to banish dullness and boost brightness.
SHOP NOW: Body Moisture Whip, £34.90, Coco & Eve
As we all start to dedicate more time to our bodies during lockdown, we can't think of a better time to introduce this three-step beauty routine...