Charlotte Tilbury just dropped this three-step brow regime for supermodel-worthy arches
Yes!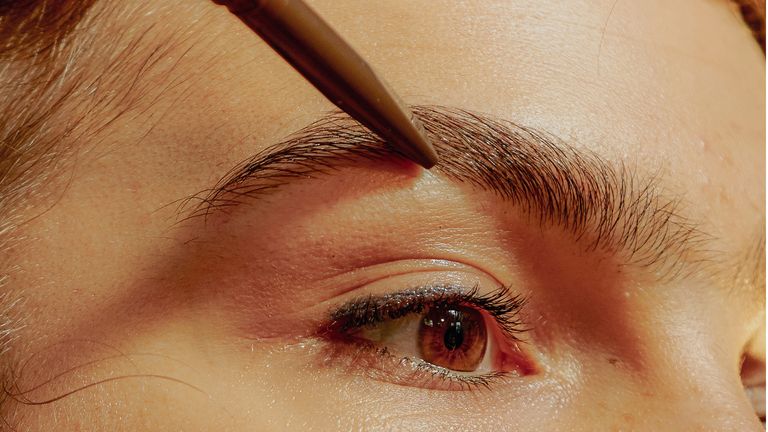 (Image credit: Caroline Tompkins / Refinery29 for Getty Images)
We all want perfect arches that are full, feathered and above all twins.  And thankfully, Charlotte Tilbury's Supermodel Brows allows you to achieve just that -with a dash of runway-worthy 'brow styling' thrown in for good measure.
Tilbury's 'fill, feather and fix' mantra refers to her new three-step regime for how to shape your brows and involves two new products. 
"I developed my signature Supermodel Brow look throughout my 28 year career as makeup artist to supermodels and stars. I would have celebrity clients in my makeup chair that needed instantly fuller looking lashes on demand. It's unlike any other brow shape because it's full, fluffy, feature and fixed," says Tilbury.
More from woman&home.com:
As for the 8-shade range, Tilbury says it was important to not just fixate on brow colour and hair colour but to also look at undertones and overtones to avoid there ever being a hint of ashiness.
"It is all about the nuance of colour," she explains. "I wanted to create flattering shades that not only suit your hair colour, so your eyebrows don't contrast with your natural colouring or look overdrawn, but also to enhance your complexion, so your eyebrows never look too bold or stamped on. This is my next-generation innovation for the most natural looking version of your best brows. There's stretch in these shades – they work for all complexions."
The first step in Tilbury's regime is the Charlotte Tilbury Brow Cheat, a super-fine precision pencil that allows you to draw in featherlight, hyperreal brow hairs, starting at the arches and working towards the tail.
The all-new Charlotte Tilbury Brow Fix then helps to fluff up the hairs and fix them in place. Apply one coat and then wait 30 seconds before applying another, brushing upwards to attain that fluffy 'soap' brow that our instagram squares are flooded with.