This anti-ageing Body Shop product sells every 27 seconds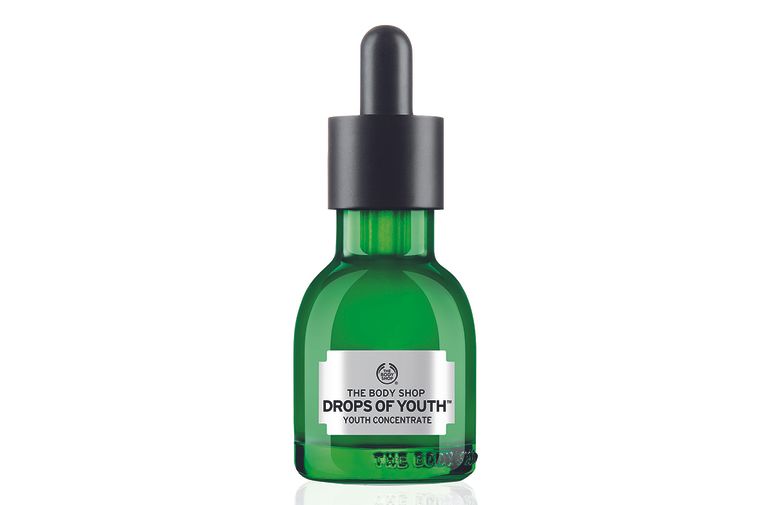 By Amy Hunt
With so many beauty products on the market, it can be difficult to know which ones are best for us.
But usually a product that is bought every few seconds, with hundreds of positive reviews, can't be anything but great, right?
The Body Shop iconic Drops of Youth™ concentrate is one of their bestsellers - with one bottle of the stuff being sold every 27 seconds. That's three times every minute!
Their gel-like serum, which introduced a reinforced formula earlier this year, is a popular anti-ageing product, and is infused with three plant cells; edelweiss from the Italian Alps, criste marine and sea holly from the Brittany Coast, to help your skin feel smoother and super-hydrated.
SHOP NOW: Drops of Youth™ Concentrate, £34, The Body Shop
However, that's nothing we haven't heard before - so we thought it would be a good idea to take a look at reviews from customers, to see how they liked the Drops Of Youth concentrate.
And it seems that it has plenty of fans, winning almost all five star reviews on the Body Shop website.
One customer commented, 'this is an amazing serum! instantly absorbed with an amazing matte but smooth finish, it constantly hydrates the skin making it feel more plumped and radiant!'
MORE: The Body Shop launches new refreshing body care range made from supermarket waste
While another shopper agreed, writing, 'Love this product! My skin feels and looks amazing just after a few days use!'
And a third said, 'regular use has seen my face feels more toned and firm, the skin looks illuminated and bouncy.. i hardly need make up on ...'
But if serums aren't your thing, never fear. The Body Shop have also launched a new Drops of Youth™ Sheet Mask, which is infused with the same concentrate as the facial serum.
SHOP NOW: Drops of Youth™ Youth Concentrate Sheet Mask, £5, The Body Shop
The sheet mask is on sale for just £5, and will give you a targeted shot of skin goodness if you want your skin look refreshed and hydrated.
But one of the best parts is that the mask is actually full biodegradable, meaning it will disintegrate in just a month.
Perfect for those who are concerned about their effect on the environment.