B&M is selling dupes of popular Jo Malone perfumes for only £3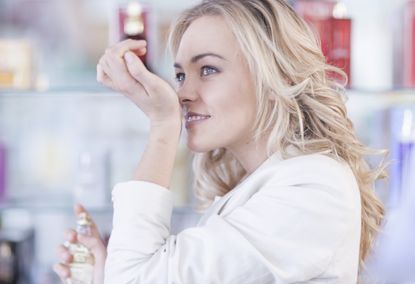 If you are looking to top up your perfume collection, you might want to consider B&M. The bargain store is selling perfumes that are replicas of fragrances by Jo Malone.
Whether its candles or perfumes, Jo Malone is trusted when it comes to smelling nice however it is fair to say the products come at quite a price.
So you will be delighted to hear B&M is selling Jo Malone dupes for only £3.
B&M's oriental pomegranate scent (opens in new tab) shares similarities with Jo Malone's pomegranate noir cologne but there is a very large difference, at that's the price tag.
B&M's oriental pomegranate costs £3 for 100ml compared to Jo Malone's pomegranate noir cologne, known for its bold and exotic cent, which would set you back £94.
You could save a huge £91 with this beauty bargain. We'd say it's definitely worth a try!
Similarly, Jo Malone's lime, basil and mandarin cologne (opens in new tab) costs £94 compared to B&M's mandarin lime and basil, (opens in new tab) which is only £3.
Customers and reviewers have been raving about the affordable scents.
One customer said, 'Oriental Pomegranate smells exactly like Jo Malone Pomegranate Noir #divine'
Not only do the perfumes smell like Jo Malone's fragrances, but they also have the same stylish packaging.
One reviewer said, 'They look & smell like Jo Malone...another reason to 'b&m it'' while another said 'Looks so much like Jo Malone.'
It's great to have an affordable perfume that can be worn daily, and at £3, we'd say B&M's Joe Malone's dupes could be just what we're looking for.
B&M is ideal for picking up those home essentials and we're so pleased to know we can also pick up some essentials for our beauty bag while we are there.
The perfumes are not available online but you should take a trip to your nearest B&M store if you fancy saving yourself some pennies.
And if you weren't already tempted, both perfumes were previously £4.99 so you are getting even more of a bargain now they are just £3 each!
Even if you have a favourite perfume you like to stick to, at £3 each, these Jo Malone (opens in new tab) dupes provide a great opportunity to try a new scent. There's nothing to lose at this price.
You can have everyone fooled with these perfumes which look almost identical to Jo Malone's well-liked scents.
Will you be trying a B&M perfume? Or perhaps you fancy taking both home! You're hardly breaking the bank!
Rachel Howatson is a digital writer who works across a range of publications. Whatever your passion, whether it's hillwalking, cooking, gardening, running, socialising or even sleeping, she'll likely have written about it.