The affordable anti-ageing cream that crashed the Boots website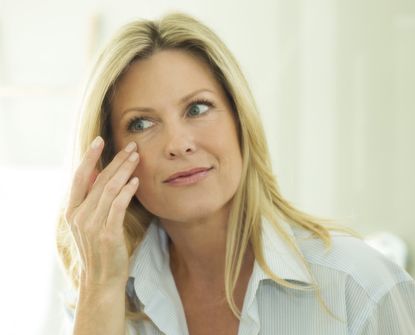 An anti-ageing face cream has launched in the UK and it is proving incredibly popular.
So popular in fact, the Boots website crashed when the cream was launched.
The product is Youth Lab's Oxygen Moisture cream, and it costs less than £20.
The cream is easily absorbed and promises to leave skin soft and supple.
What is perhaps more unusual about this product is its ability to work with your skin's metabolism and this miracle product 'trains your skin to look younger.'
The cream contains hyaluronic acid- an ingredient that is becoming a must in the beauty world- which hydrates the skin, resulting in smooth skin for 24 hours.
Other ingredients include argan oil and provitamin B5- which help rejuvenate skin cells- as well as wild yam, yeast and ribose.
There is a science behind the success of this cream. Because the ingredients are a combination of herbal and biocompatible, the skin starts to recognise them as its own, which causes the skin to soak the ingredients up immediately. This means the cream acts instantly.
Founder of Youth Lab, Konstantinos Kafkas, said, "As skin metabolism is a natural mechanism proven to be key in maintaining youthful and healthy skin, the future of skin care is inextricably linked with the metabolic science and destined to revolve around it.
"Youth Lab will make skin of a 40-year-old perform like it did in your thirties - reducing ageing, reversing signs of sun damage, giving it more moisture, better texture and lasting results."
Boots were selling this cream for only £19.90 but because of the high demand, the product has sold out. But if you're willing to splash out on this miraculous product, you can find it here (opens in new tab) for £25.95.
It sounds like it could be worth it!
Fingers crossed this anti-ageing cream returns to stock in the New Year!
Jenni McKnight is a beauty, lifestyle and entertainment journalist and a regular contributor to woman&home, having previously worked as Acting Senior Content Editor of our former sister site, CelebsNow. She has also written for HELLO! Magazine, GoodToKnow, the Daily Mirror and Yahoo!