This super-affordable £3 cleanser is a best seller on Amazon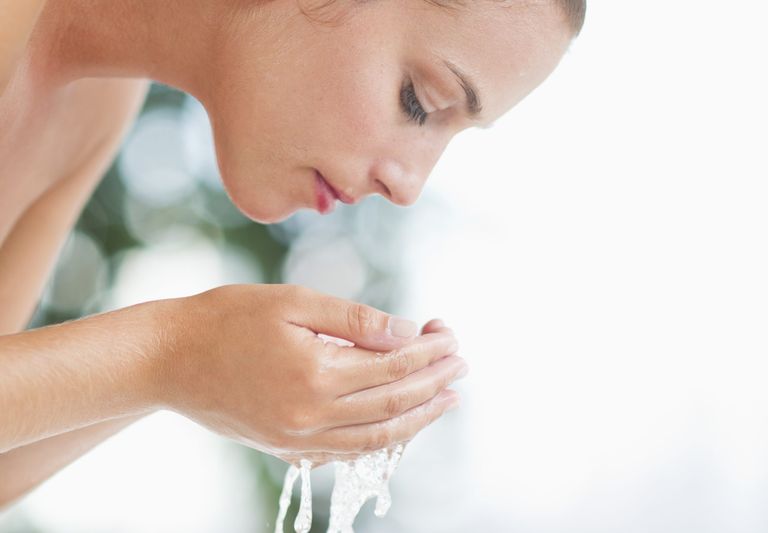 By Amy Hunt
Distinguishing between beauty products that actually work and those that simply claim to do wonder for our skin can be a tricky task.
Word-of-mouth and online reviews can sometimes be our only way of working out which ones are worth our time and money.
So when we stumble upon a product that's managed to find itself at the top of one of Amazon's best-seller lists, you can bet that we want to find out more.
Nip + Fab's Glycolic Fix Foaming Facial Cleanser has recently landed the top spot on their Cleansing Gels and Foams best-seller list, and it seems there's good reason.
The 'deep cleanser' claims to clear the skin's pores, whilst also softening and hydrating the skin with its inclusion of ingredients such as apple amino acids and olive oil.
It also includes, of course, glycolic acid, which exfoliates away the surface layer of dead skin cells on our face, leaving a softer, refreshed complexion.
It's often touted for its abilities to combat acne scarring and skin discolouration too, so it's clearly a nifty little chemical.
Nip + Fab's product has won hundreds of rave reviews from customers, with many explaining that it's done wonders for their skin.
One happy shopper wrote on Amazon, 'This stuff is amazing! I have seriously struggled with skin issues for years and this is a miracle in a bottle.'
And another agreed, 'New Nip+Fab convert. This stuff has been awesome for my skin.'
While a third said, 'Incredible. I've been using this for nearly 3 months now with the eterneauty facial brush and my acne that I've had for around 12 years is practically non existent.'
As well as a whole heap of customer praise, the popular cleanser also has another thing going for it - its price. It'll set you back just £3.10, which is brilliantly affordable compared to plenty of other cleansers on the market.
So will you be treating your skin to it?