This £17 eye gel is a bestseller on Amazon with hundreds of five-star reviews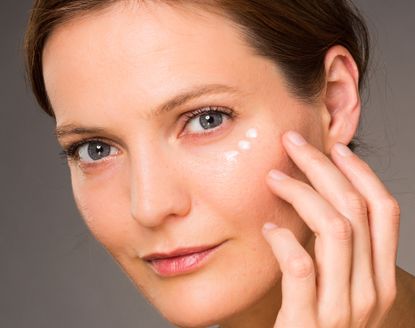 (Image credit: Shutterstock/Rex)
An eye gel being sold on Amazon has garnered hundreds of five-star reviews, with many customers calling the product "life-changing".
The Wake Skincare Eye Gel claims to help firm and refine eye contours, diminish the appearance of dark circles, reduces puffiness and provide long lasting hydration – and it's only £16.95.
According to the product description, the luxury formula combines key ingredients, such as Hydrolysed Collagen, to "instantly smooth and brighten the look around your eyes".
The lightweight formula also claims to even out skin tone and improve elasticity "through intense hydration".
You can buy The Wake Skincare Eye Gel here. (opens in new tab)
And the eye gel really is "life-changing", as it gives a percentage of its profits to Women's Aid, which helps to support victims of domestic abuse.
The eye gel appears to be working wonders for customers, who have heaped praise on the product and awarded it mostly five-star reviews.
One happy shopper said, 'This is life changing for a tired mum. Even after applying once I noticed a difference. Well worth the purchase!!!'
Another said, 'I have been using this eye gel for about 3 weeks, and I'm absolutely hooked. It has a thin, gel-like consistency that feels wonderfully cooling on the skin. It takes a while to absorb, but doesn't feel heavy sitting under the eyes, and does a great job at moisturising.'
A third added, 'I suffer with puffy eyes, dark circles and lack of hydration. After two weeks of trying this serum I have noticed how it has reduced my puffiness and has made my under eye area tighter and visably brighter.
'I love how my under eye makeup applies since using this, it is no longer dry or patchy because of the moisture boost this has given the skin. I will definitely be buying this again.'
And a fourth gushed, "I love this product. The bottle is bigger than I expected and you need the tiniest drop to use on both under eyes.It has reduced my eyebags dramatically. Definitely worth the money, my friends have asked what eye cream I've been using and have been recommending it to them."
Will you be trying it?
Jenni McKnight is a beauty, lifestyle and entertainment journalist and a regular contributor to woman&home, having previously worked as Acting Senior Content Editor of our former sister site, CelebsNow. She has also written for HELLO! Magazine, GoodToKnow, the Daily Mirror and Yahoo!