5 beauty brands that use plastic free or zero waste packaging
Read on for our round-up of the most innovative plastic-free or zero waste packaging on shelves now…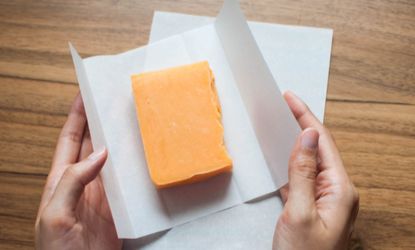 Plastic has been word on everyone's lips this year, but whilst all of us have been scrambling to cut down, it's not so easy when most of our cosmetics are cased in plastic.
Eliminating single-use plastics entirely from production lines is tricky, and likely to take years, but plenty of brands are taking huge leaps in the right direction.
Lush
A little like marmite, the whiff of a Lush store has the power to divide a group, but whether you love or hate the heady aroma, there's no denying they're a brand with their heart in the right place. Championing the use of bath bombs and melts instead of plastic-packed shower gels, their latest launch is a Cork Pot, £7.50. Perfect for travelling, popping to the gym or simply maxing-out on bathroom storage, this clever pot is the perfect size to store your shampoo bars, keeping them dry so they last for longer. Made from 100% natural materials, each pot is reusable and biodegradable as well as carbon positive, removing over 33 times it's weight on carbon dioxide from the atmosphere for every pot made. SHOP NOW:Cork Pot, £7.50 (opens in new tab)
Ethique
Describing themselves as the 'world's first zero-waste beauty and lifestyle brand', Ethique are on a mission to change the way we use our beauty products. Offering everything from a blonde-toning purple shampoo bar to gorgeous body butters, all of their products come in the form of solid bars. And not only is their brightly coloured packaging more than Instagram worthy, it's 100% compostable too. By opting for cardboard instead of plastic, they've saved more than 5 million plastic bottles from manufacture, and therefore landfill since 2012. Impressive, eh?
SHOP NOW:Ethique Tone It Down Purple Solid Shampoo, £14 (opens in new tab)
Soaper Duper
Eco-conscious from launch, if you don't already love Soaper Duper for their deliciously scented body care, you'll love them for their environmentally-friendly approach. One of the biggest problems when it comes to recycling is pumps, as many include a metal spring which makes them unrecyclable. One of the first in the industry to solve this dilemma, Soaper Duper's pumps are now made from 100% recyclable plastic. Last season, their body wash bottles were made from 100% post-consumer recycled plastic, whilst this year it's down to 50%. Unsurprisingly, this drop isn't something Soaper Duper are pleased about, but it's simply due to not being able to source enough recycled plastic to fulfil demand. Help them out by popping your milk bottles in the recycling – they get their green colour from semi-skimmed milk caps and bottles!
SHOP NOW:Soaper Duper Pure Happiness Body Wash, £7.50 (opens in new tab)
Georganics
Proving it's not just what's on the inside that counts, oral care brand Georganics have carefully designed all of their packaging to make sure they're not creating waste that will clog up landfill sights. Recycle the glass jars from their toothpastes and mouthwash tabs at your local glass collection point (or keep them for storage!) and rest easy knowing the handles of their toothbrushes are biodegradable. Although some items, including the bristles on their sonic toothbrush, are made from BPA-free nylon and plastic, they can be sent back to the company to be properly recycled.
SHOP NOW:Georganics Natural Toothpowder in Spearmint, £6.90 (opens in new tab)
Neal's Yard
Continuing their brilliant work reducing unnecessary plastics and encouraging customers to shop more sustainably, Neal's Yard have launched a brilliant refill initiative in 10 of their stores. Both of their best selling products, the Geranium & Orange Hand Wash and the Bee Lovely Bath & Shower Gel can be replenished in stores, saving you £2 per bottle. This comes after the launch of their recycle scheme across all shops, where customers can bring tricky to recycle items, like face wipe packets and pumps, from any brand into store to be recycled properly.
SHOP NOW:Neal's Yard Geranium & Orange Hand Wash, £12.50 (opens in new tab)
Beauty brands, we applaud you!
Jess Beech is an experienced fashion and beauty editor, with more than eight years experience in the publishing industry. She has written for woman&home, GoodtoKnow, Now, Woman, Woman's Weekly, Woman's Own and Chat, and is a former Deputy Fashion & Beauty Editor at Future PLC. A beauty obsessive, Jess has tried everything from cryotherapy to chemical peels (minus the Samantha in Sex and The City-worthy redness) and interviewed experts including Jo Malone and Trinny Woodall.