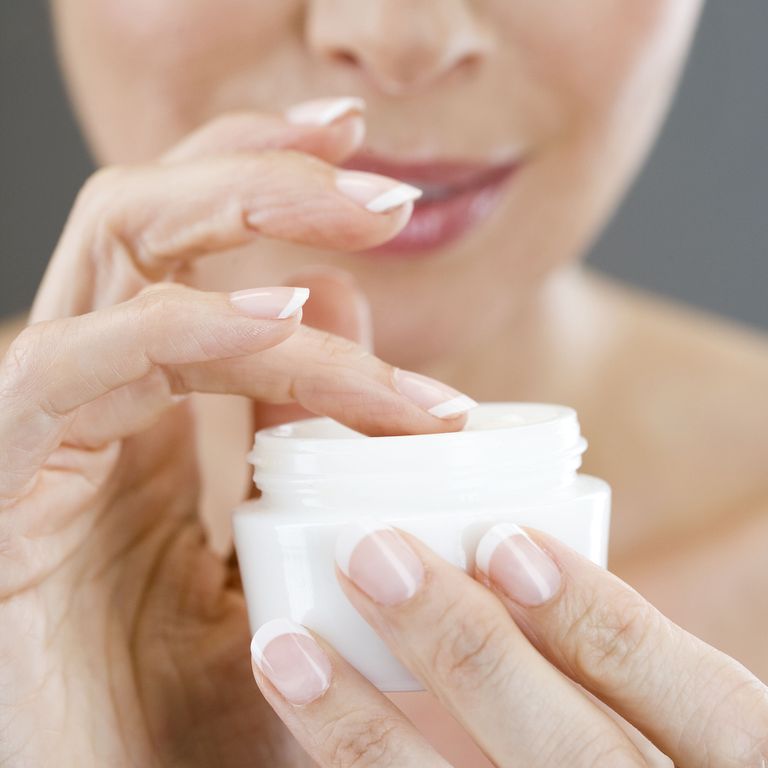 (Image credit: Rex Features (Shutterstock))
Give your skin a surge of much needed hydration with our favourite moisturisers for dry skin...
If there's one beauty product you should invest in, it's the best face cream for your skin type. It may take some finding as there are so many moisturisers out there, each offering their own brand of 'youth in a jar,' but once you've found the perfect product for your complexion, you'll never look back.
The best moisturiserfor you has to work in sync with your skin but also with your lifestyle. If you spend a lot of time on your skincare regimen then the best route for you may be using several different products all at once, each targeting a specific skin concern such a dryness, pigmentation or pores. If you're a bit busier but still want all the protection, hydration and anti-ageing benefits of a full-on routine then you're in luck as there are plenty of multitasking moisturisers out there to do all the work in half the time.
Every skin is different and has its own unique set of needs, but there are some skincare ingredients we should all be looking out for in our regular face cream. Hyaluronic acid is still the gold standard of hydration, a molecule that holds up to 1000 times it's own weight in water within your skin, also look out for vitamin c derivatives, which brighten, vitamin a, which can improve sun damage and avoid products that contain drying alcohol and powerful fragrances, which do nothing for your skin.
Ready to find your new beauty hero? Read on for our pick of the 10 best face creams on the market today.
Simple Water Boost Hydrating Booster, £6.99
Full disclosure: this isn't strictly a cream (it's clear) but technicalities aside this brand new launch from Simple is an unbelievably effective moisturiser that parched skin will drink in and has so many other uses besides. Aiming to tackle all the signs of skin dehydration - dry patches, papery tightness, deepening lines - this dinky tube contains a mixture of water-based plant extracts including Pentavitin, which grabs onto and keeps moisture in your skin, and works cumulatively so you become extra juicy with every use. And how do I use it? Let me count the ways. For very dry skin, slather on all over after cleansing - you won't need much as it has plenty of slip. If your dryness is concentrated in certain areas, or you're loathe to switch from creams use it topically, or pop a couple of drops in your normal moisturiser for an extra hydration hit. In fact, the genius of this product is you can pretty much chuck it anywhere - I tried it in my primer, which gave a lovely all-over glow, and with concealer to plump around my crow's feet and stop the pigment drying out and settling into lines. Use it on your lips, on your hands, mix a drop or two it in with body lotion for ashy elbows. Anything goes. Yes, it's only 25ml, but all the better to have on constant standby in your handbag, plus, this being Simple, the price is excellent and the formulation is free of pointless irritants like artificial fragrance. I can't think of a beauty bag that wouldn't benefit from having this in it. Buy Simple Water Boost Hydrating Booster, £6.99 at Boots.com
Elemis Pro Collagen Marine Cream SPF30, £82.jpg
If you already know and love the original Pro-Collagen Marine Cream (as so many do) then news of this even-better version with SPF30 will be music to your ears! All the good stuff that made the classic such a huge seller is still correct and present - the silky quenching texture, glorious aroma and marine active blend that can seriously knock down the look of lines in as little as two weeks - but now you'll be protected from your skin's greatest foe, UVA/UVB rays, too. Fans will need no more convincing, but if you're yet to get acquainted, this is the perfect excuse. Buy Elemis Pro Collagen Marine Cream SPF30, £82, at Elemis.com
Murad Age Balancing Moisture SPF30, £59.50
What it lacks in fancy packaging or 'miracle' claims, this brilliant all-rounder more than makes up for in honest, effective ingredients that hydrate and protect skin while warding off further damage. For a reasonably light lotion, this is packed with nourishing seed oils (sunflower, avocado, grape seed) that immediately comfort dry skin and stick around all day. Encapsulated antioxidants ensure your skin barrier is protected from environmental damage, while the inclusion of the two best anti-agers out there, UVA and UVB protection, tops everything off nicely. Buy Murad Age Balancing Moisture SPF30, £59.50, at Murad.co.uk
Superdrug Optimum PhytoFreeze Face & Neck Cream, £14
If you have combination or oily skin and worry about texture and firmness more than dryness, then this could be the bargain face moisturiser for you. The cool, tingly cream feels refreshing and moisturising, without overloading or sitting heavily on skin. I'd be suspicious of any cream that claims to dramatically 'lift' your skin (not without surgery, unfortunately!) but this contains a good blend of polysaccharides and peptides that can have a temporary tightening effect, and in the long run, instruct ageing cells to produce collagen for a bouncier look. Buy Optimum PhytoFreeze Face & Neck Cream, £14.99 at Superdrug.com
Liz Earle Skin Repair Moisturiser, £20.25
Liz Earle is renowned for Superskin Moisturiser (and rightly so) but if you find that formula a little bit too rich or don't have a few minutes to wait for it to sink in every morning, this is your solution. It looks quite thick in the jar, but has great 'slip' and melts into skin with surprising ease. Hydrating ingredients include borage and avocado oils, Vitamin B5 and E, plus protective antioxidant beta-carotene, to ward off inflammation from pollution, smoke and other environmental attacks. This may not be for you if you love a super-rich cushiony balm, but otherwise, it's a goer: the light texture is beautifully undetectable and sits well under make up. Buy Liz Earle Skin Repair Moisturiser, £20.25, at uk.lizearle.com
Bioderma Hydrabio Legere Light Cream, £14.99
Another French pharmacy brand, Bioderma caters particularly well for sensitive sorts, including this combination skin friendly Hydrabio Legere Light Cream. The texture is less rich than the original hydrabio without sacrificing on water-holding capabilities (thanks to glycerin) plus brightening and texture-refining Niacinamide and apple extract with it's antioxidant powers. The pump little tube makes a great travel companion and won't overload skin in the heat. After decades of models and beauty editors stockpiling as much lotions as possible when Paris for fashion week, Bioderma launched on UK shores and has been an instant success ever since. Buy Bioderma Hydrabio Legere Light Cream, £14.99, at Amazon.co.uk
M&S Pure Marine Active Day Cream, £16
You've probably heard of some very famous (very expensive) skincare brands that use potent marine actives, well here's a little taste of that luxury at a life-friendly price! M&S Pure Marine Active Day Cream is light and refreshing on skin and includes mineral-rich brown algae and Irish seaweed to rev up cell turnover and deeply moisturise. Buy M&S Pure Marine Active Day Cream, £16, at Marksandspencer.com
Vichy Liftactiv Supreme, £24.85
French pharmacy brands are usually a great bet for effective ingredients at sensible prices, and Vichy Liftactiv Supreme is no exception. It works on several levels - first instantly and optically brightening and blurring with little light reflecting micro pearls, then caffeine kicks in de-puffing eyes and generally making skin look lively. Finally, long term, a blend of powerful antioxidants and a 5% concentration of rhamnose strengthen the skin's barrier and fight off environmental damage. Buy Vichy Liftactiv Supreme, £24.85, at Amazon.co.uk
Olay Regenerist 3 point day cream SPF30, £29.99
Your favourite moisturiser just got even better. The original Olay Regenerist 3 Point Day Cream contains several big hitters - peptides, which re-energize sluggish ageing skin cells, niacinamide, ace on pigmentation and an olive oil derivative which helps all the other bits penetrate your skin properly. This new version for summer 2016 has all of the above plus SPF30 so protects your skin from it's worst aggressor too. For this price, it's a no brainer. Buy Olay Regenerist 3 point day cream SPF30, £29.99 at Boots.com
Yes to Blueberries Daily Repairing Moisturiser, £14.99
Admittedly the packaging doesn't scream 'serious skincare' but Yes To Blueberries Daily Repairing moisturiser is actually a bargain everyday cream that shouldn't be overlooked. Impressively, its 97% natural (if that's what you're into) sinks in quickly without residue and contains a good mix of skin-hydrating emollients and protecting antioxidants. Top marks for the pump action tube, which keeps everything stable too. Buy Yes to Blueberries Daily Repairing Moisturiser, £14.99, at Amazon.co.uk