Charlotte Tilbury virtual consultations launch just in time for Christmas shopping
Book in for 1-2-1 Charlotte Tilbury virtual consultations now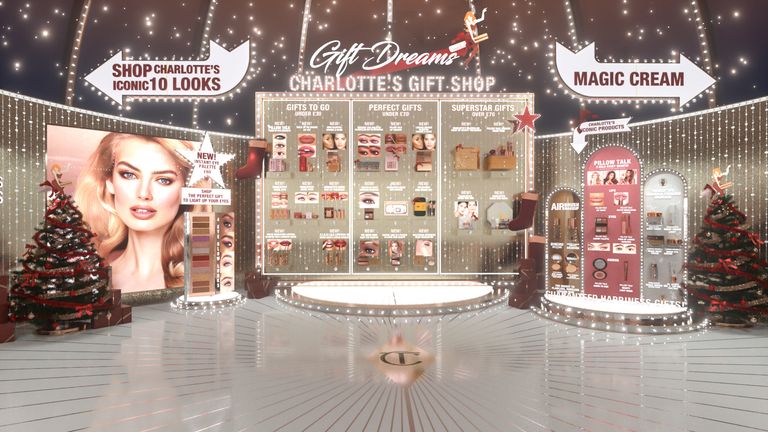 (Image credit: Charlotte Tilbury)
Charlotte Tilbury virtual consultations have launched - proof that not even lockdown was going to stop this beauty guru from bringing the mood-boosting power of make-up to our lives.
Trying on make-up may seem a distant memory but luckily for Charlotte Tilbury fans, she has launched a number of virtual services on CharlotteTilbury.com, whether you're looking to treat yourself or to make your Christmas shopping a cinch.
"We have always been a digital first brand, it's at the heart of everything we do as well as creating personal, meaningful connections at every touch point," says Tilbury. "So, by launching our Virtual Services, we are truly operating as an omnichannel business to bring our amazing customers a 360 experience whenever and wherever they come into contact with the brand."
These services include 10-minute one-to-one consultations via Zoom with one of Charlotte's trained beauty experts. Choose from Foundation Experts, Confidence-Boosting Makeup Secrets, The Secret to Pout Perfection and Bejewelled Eyes to Hypnotise Tricks.
Using a world-first embedded shopping experience you can shop and checkout live, plus your consultant can add products to a virtual basket in real time. And for added ease your notes, product recommendations, expert tips and tricks will all be stored against your customer profile for easy referencing at any future consultations or other virtual services.
You can also browse the Virtual Beauty Secrets store, which features products like the Pillow Talk Dreams Come True Makeup Kit and Charlotte's Magic Skin Duo.
On top of all that, there's also a 24/7 gifting hotline and a site wide Virtual Try On - the equivalent a virtual mirror powered by Makeup AI for socially distanced make-up application.
Virtual Try On allows you to 'try on' Charlotte's make-up icons from Pillow Talk Hot Lips to the 10 Looks, Luxury Palettes and foundations, all before purchase. Simply click the 'TRY IT ON ME' button and scroll through all the different shades available per product via augmented reality.
Hands down, the easiest way to update your festive look and nail your Christmas shop in one fell swoop.
Fiona Embleton is a beauty writer who is now Acting Beauty Editor at Stylist. She is obsessed with Isabel Marant and cats.