New seasons garlic, also called 'wet ' or green garlic is harvested in June. Make the most of its delicate flavour in this delicious soup.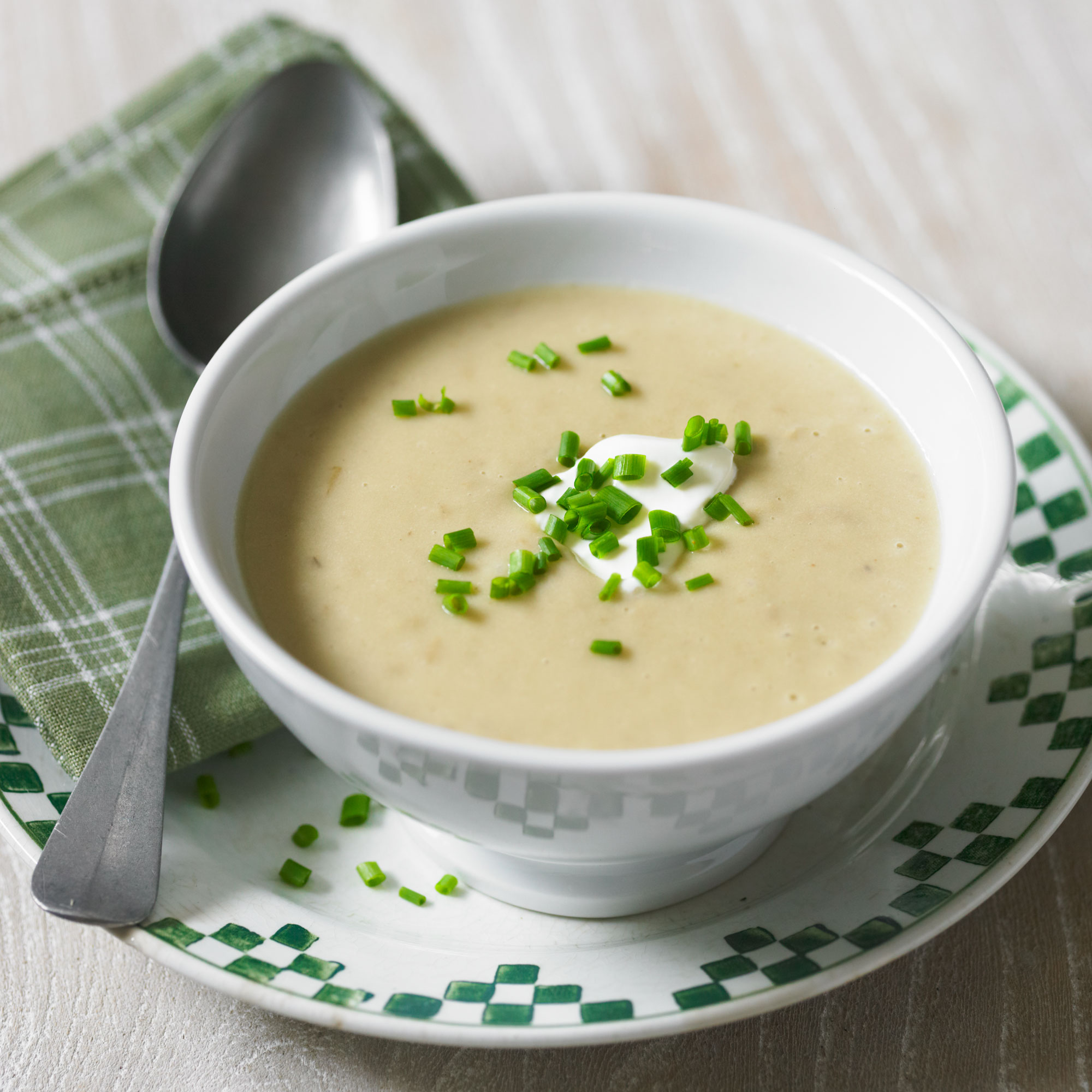 Ingredients
50g (2oz) butter
4 spring onions, trimmed and sliced
450g (1lb) Jersey Royals, scraped, rinsed and thinly sliced
2 heads new seasons garlic
1 bay leaf
1.4 litres (2 ½ pt) light chicken or vegetable stock
Sour cream and chopped chives to garnish
Tip
If you wish to use another variety of potato, make sure that it is a waxy salad type. Large potatoes will become very gluey in texture when the soup is blended.
Preparation
Melt the butter in a large saucepan, add the spring onions and sweat gently for five minutes. Meanwhile, trim the root end and peel away any the outer skin of the garlic. Trim the green top and slice the garlic thinly into rounds.

Add the Jersey Royals to the saucepan and stir well to coat them in the butter. Add the garlic and cook gently for five minutes. Add the bay leaf, season with a little salt and freshly ground white pepper, then pour in the stock.

Stir well then bring the soup up to the boil, reduce the heat and simmer gently for 20-25 minutes until the potatoes are just soft.

Puree the soup in a blender until smooth. Return to a clean saucepan, reheat and check the seasoning. Serve in warm bowls garnished with sour cream and chives.