The fashion industry has long been considered a game for the young - and with models being recruited from the age of just 16, it's really no surprise. And while there are many high-powered, mature women in the industry - think Anna Wintour, 70, editor of US Vogue, and Natalie Massenet, 51, founder of Net-a-Porter, younger women tend to be seen as the face of the industry - think Naomi Campbell, Gigi Hadid, Rosie Huntington-Whitley, and Kate Moss.
But could this selective and exclusive industry be on the cusp of realising the value of the 40+ woman?

In recent years, there has been a slow and small trickling of women over the age of 40 on the catwalk at fashion weeks across the world, and in high-end campaigns for renowned fashion houses. A 70-year-old model Jan de Villeneuve made a landmark appearance on the Simone Rocha catwalk in London in February, and actress Amber Valetta, who is 43, was one of the models on Michael Kors New York catwalk around the same time.

For us, these women are proving that age is nothing more than a number - as it should be. So could the youth-obsessed industry finally be on the cusp of change? Take a look at some examples below that suggest that might just be the case...

Author Joan Didion was featured in a 2015 campaign for fashion brand Celine - which famously boasts an ethereally cool and subtly sophisticated image. And Joan kept very much to the brand's look in the campaign, sporting a simple black polo-neck and a huge pair of blacked out aviators. We love it...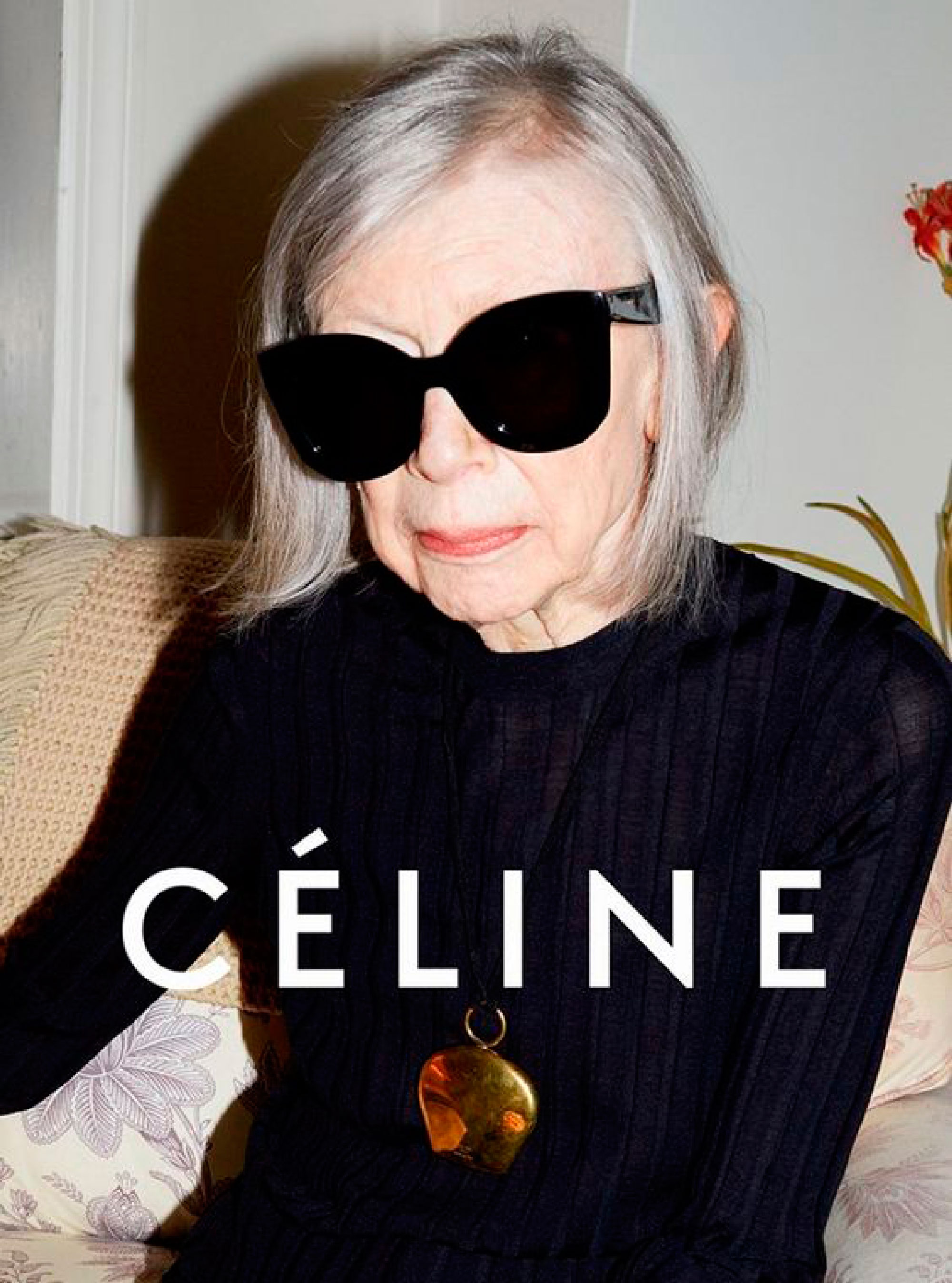 Joni Mitchell is another famous artist who has been featured as the face of a fashion powerhouses' campaign. Back in 2015, the 70-year-old musician modelled for Yves Saint Laurent. It was a considered choice for the high-end designer, whose 2015 campaign debuted a more folksy aesthetic - something the 70's singer undoubtedly encapsulates.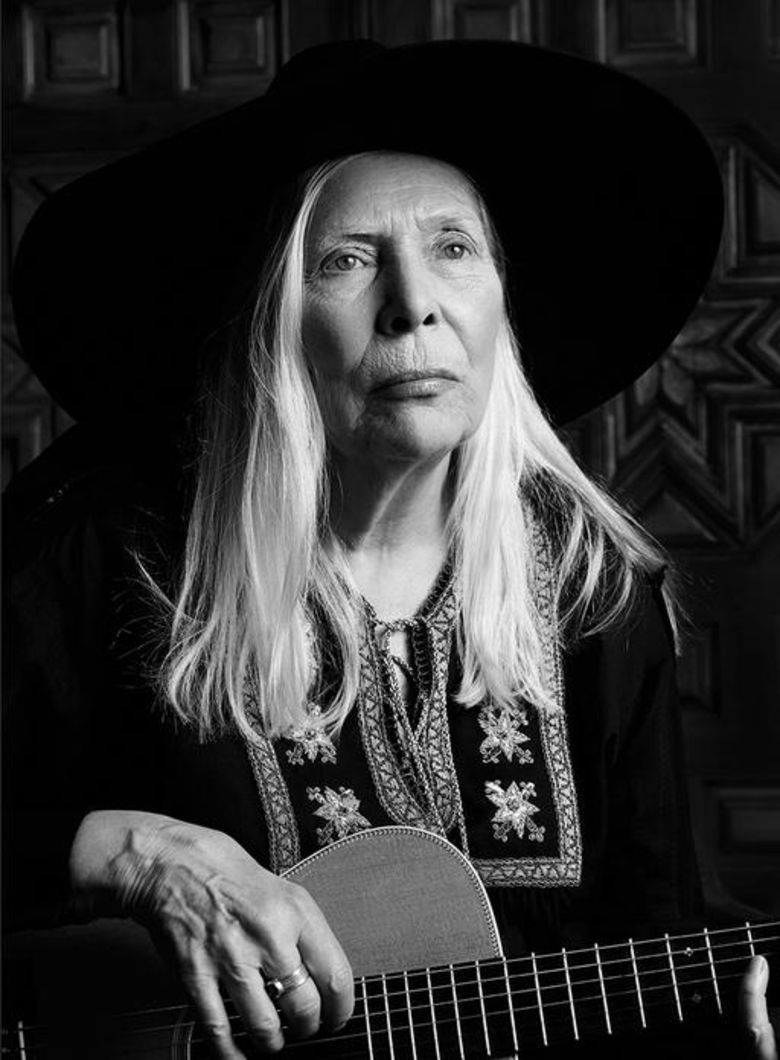 Model Twiggy has long been a spokeswoman for everyone's favourite high street brand Marks & Spencer, and has produced an number of clothing lines in collaboration with them. But only recently has the company made the move to include even more wonderful 40+ women in their campaigns - specifically, their 2010 Christmas campaign. The ads featured fellow 40 plus women including Danni Minouge and Lisa Snowdon - and we're sure you'll agree, but they make a fabulous, fashion-forward group.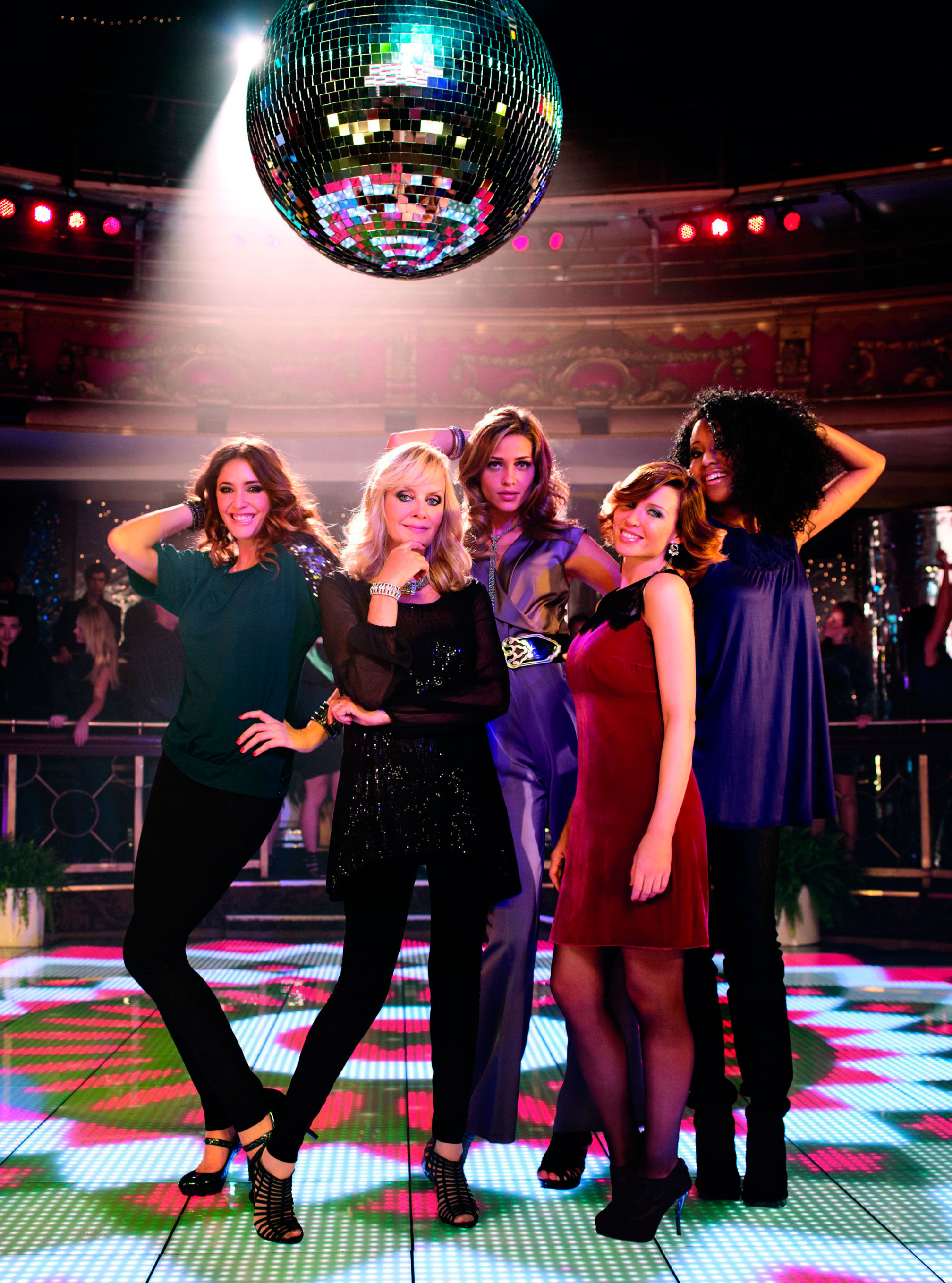 Dolce & Gabbana's 2015 fragrance campaign was one of their most iconic ever, and famously featured younger faces Scarlett Johansson , and actor Matthew McCoughnahey. But our favourite part of the brand's campaign was the three Italian women featured, who all appear to be 60 plus and looking amazing. This glitzy image is proof that high fashion needn't be young fashion!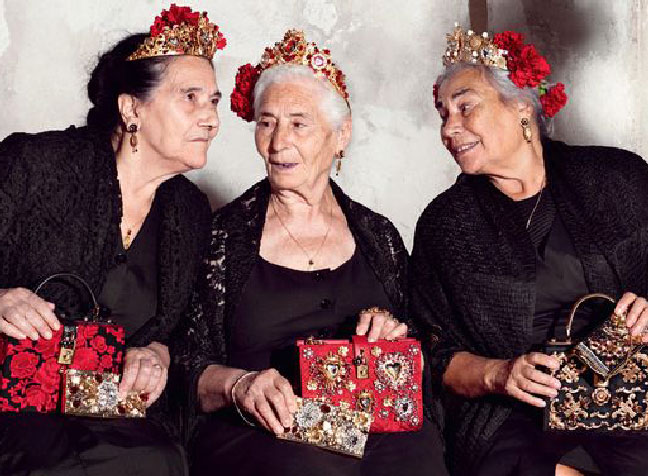 Dolce and Gabbana also recently welcomed a host of 40 plus women onto the catwalk for their Winter 2017/2018 show in Milan. They featured Marpessa Hennink, 53, and Jennifer Tilley, a 58-year-old actress, on the runway, and proved once again that women over 40 can still kill it at fashion shows.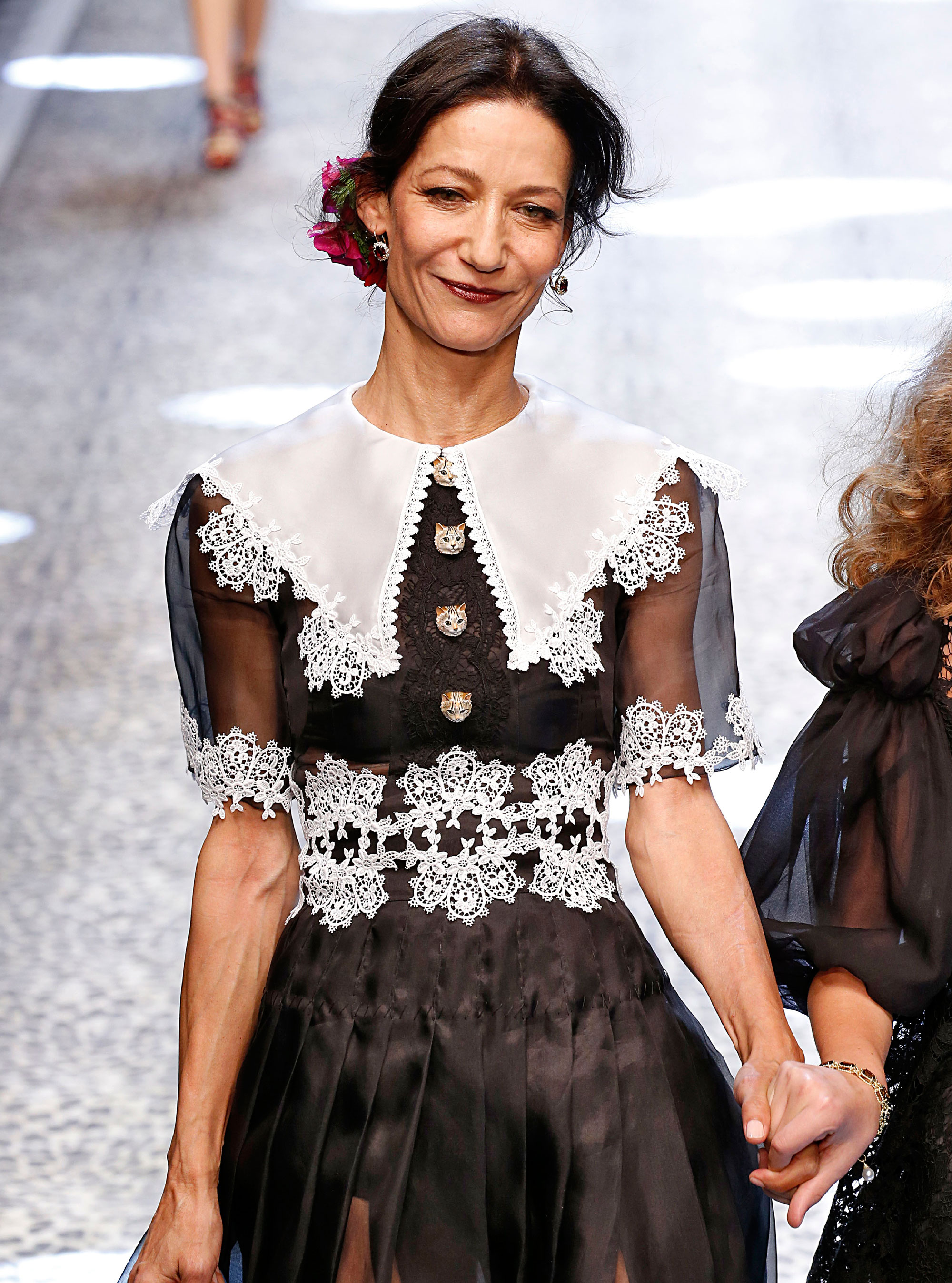 Online fashion retailer JD Williams launched a campaign back in 2016, to prove that women over 50 take more risks than anyone else - and look fantastic whilst doing so. The campaign featured the pictures and stories of women all over 50 who had done amazing and brave things, like being the world's oldest skydiver at 84, or taking up motorcycling in her 70's. Proof women can look fabulous and do remarkable things at the same time!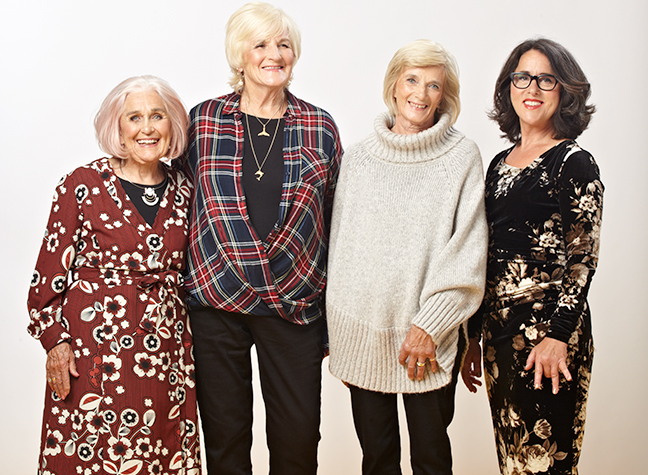 And 65-year-old Pam Lucas is another example of older women breaking down the barriers of an ageist fashion industry. At 51, she signed to modelling agency Ugly, and since turning 60, has found herself in high demand. The model has since been featured on the runway at London Fashion Week, has modelled for Ted Baker, and has even found a place within the pages of fashion bible Vogue. We think it's safe to say that Pam is certainly flying the flag for older women in fashion!
Continued below...