New JD Williams Campaign Says Women Over 50 Take More Risks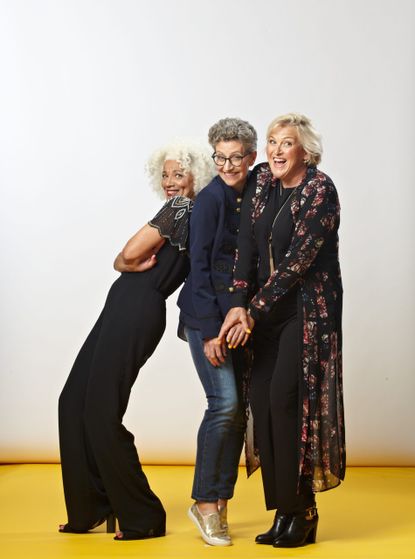 Earlier this month, online retailer JD Williams set out to prove that women over 50 take more risks than younger generations. They released a short film called "The New F Word" which features nine inspirational women over 50, showcasing the risks they have taken in their lives - from a 84-year-old skydiving fanatic to a 101-year-old fashion desginer!
New research released by JD Williams shows that a new generation of 50 plus ladies are willing to take greater risks than those in their 20s or 30s - breaking the stereotype that ladies diminish in boldness and bravery as they age!
The research shows that two in ten (27%) women in their 50s and 60s would not give their current life a second thought, as they would happily travel the world for a year. However, in contrast, women in their 30s were the generation least likely to pack it all in, with a minimal 1% willing to do so. Likewise, a third (35%) of women in their 50s and 60s would want to take a risk or new challenge alone, compared to 20 and 30 year-olds who prefer safety in numbers.
Suzi Burns, from JD Williams says "This campaign aims to push a rally powerful message which is that life has no age limits."
The moving film profiles the lives of these extraordinary women who have refused to shy away from taking risks and shares their inspiring stories. It also demonstrates the fight and fearlessness in women, whatever their age, and that getting older is something to celebrate, not live in fear of.
The video stars these extraordinary ladies and their incredible personal achievements:
- Dilys Price, the world's oldest skydiver at 84 years old. - Jessie Power, Britain's oldest fashion designer at 101. - Sian Griffiths, one of the first five females to join the firefighters in the 80s. - Evon Brennan, began her modelling career at 50. - Bridget Sojourner, a 78 year old vintage style icon. - Joyce and Adrienne, took up motorcycling in their 70s. - Naomi Gryn, had a baby at 51. - Susan Kennedy, overcame breast cancer and celebrated with a tattoo. - Angela Spindler, CEO of N Brown Group PLC.
You can watch the inspirational video here: http://www.youtube.com/watch?v=fz-GBiIwWjg