Weekly horoscope: Monday 17th August - Sunday 23rd August
Curious to know what the week has in store for you?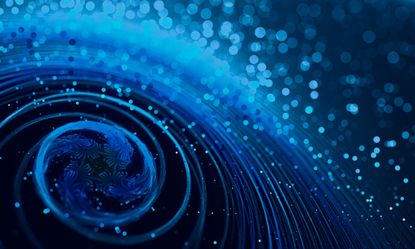 (Image credit: Getty Images)
Read your weekly horoscope from expert astrologer Sally Morgan, and discover what's in store for the week ahead...
Our weeklyhoroscope will help you plan your next seven days with our astrological updates. Our resident world-class psychic astrologer forecasts for every star sign on love, family, career and more. So check back weekly for our free forecast!
MORE:Why have star signs changed and what is my new star sign?
Weekly horoscope, Monday 17th August - Sunday 23rd August
Weekly Horoscope: Aries
Work-related doors will open for you very soon. Always complete a task to your highest ability, managers will appreciate your dedication, leading to further recognition.
Weekly Horoscope: Taurus
Struggling with a simple task is so frustrating. Step back, look at it from a different side and everything will fit into place. There's a solution to every problem.
Weekly Horoscope: Gemini
There are two sides to you, the quiet one and the life and soul of the party. Be yourself, don't try to impress anyone, however enchanting or influential they may seem.
Weekly Horoscope: Cancer
Release reservations about a new experience, as you'll enjoy the challenge. Allow things to unfold naturally and surprise your friends with your secret wild side.
Weekly Horoscope: Leo
Take a back seat while your friends enjoy good fortune and share their exciting news. An article you read recently will inspire you to try new ways of thinking.
Weekly Horoscope: Virgo
Domestic matters are at the forefront, you're looking at making some changes. Maybe a new colour scheme in the bedroom will have a more calming, romantic effect.
MORE:Which houseplant should you buy, according to your star sign?
Weekly Horoscope: Libra
Think carefully before replying to a seemingly loaded statement, as you might find that it was intended as a compliment, not a criticism. Keep that smile on your face.
Weekly Horoscope: Scorpio
Apply for a course at a college or school of further education to learn a new skill. Check out whether it can be done online; you'll be surprised how easy it is.
Weekly Horoscope: Sagittarius
Old school friends get in touch, even an old teacher. You may discover part of your family tree is linked to someone famous. It'll be amazing the history you uncover.
Weekly Horoscope: Capricorn
Fan those romantic flames with a homemade meal. Your partner's sure to pay you some outstanding compliments and they may well have a few surprises up their sleeve, too.
Weekly Horoscope: Aquarius
Single? Look for a soulmate who knows what you're thinking and shares your deepest interests. Allow someone to be attracted to your intellect and personality.
Weekly Horoscope: Pisces
Relationships are feeling too intense, especially if you've just met someone new. If they want to move fast, slow down, be honest and set a pace you're comfortable with.
Sally Morgan is Britain's best-loved psychic. She was just four when she reportedly saw her first spirit and since then has developed her skills to be one of the top 5 psychics in the UK. She even read for Princess Diana for four years.