Weekly horoscope: Monday 13th April - Sunday 19th April
Curious to know what the week has in store for you?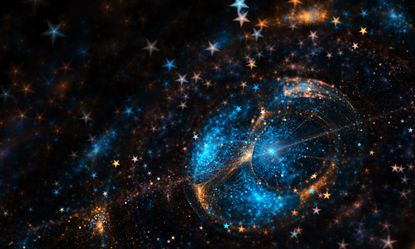 Read your weekly horoscope from our expert astrologer Sally Morgan, and discover what's in store for the week ahead...
Our weeklyhoroscope will help you plan your next seven days with our astrological updates. Our resident world-class psychic astrologer forecasts for every star sign on love, family, career and more. So check back weekly for our free forecast!
Weekly horoscope, Monday 13th April - Sunday 19th April
Weekly Horoscope: Aries
A friend or colleague will be as sweet as a honey bee towards you this week, but be careful of the sting behind it. A weight is lifted when a bank statement arrives.
Weekly Horoscope: Taurus
Love may well ring your bell this week, as things move emotionally faster than you anticipated. A goal you have had in mind for ages will be reached with great success.
Weekly Horoscope: Gemini
Keep the plates spinning in the air, as you'll find the energy to go from one thing to another. Sheer determination won't stop you getting where you want to be.
Weekly Horoscope: Cancer
Don't rush ahead on auto-pilot, or you may miss outon something you'll regret.Showing others you can do several things at once will impress them.
Weekly Horoscope: Leo
The jewel in the crown comes up for you this week when an offer comes your way. A brush up of your CV highlights more skills than you realised you had.
Weekly Horoscope: Virgo
You'll be a force to be reckoned with this week, while your usually laid-back personality will have others in a spin when you're supercharged and get the job done.
MORE:Energising wellness retreats in the UK under £250
Weekly Horoscope: Libra
Make plans on the internet for future trips away. You will in time have the holidays you are dreaming about – but for now try window shopping online.
Weekly Horoscope: Scorpio
A week to plan a super holiday will have you itching to get away from it all. Don't skimp on luxury as you deserve a break from slogging your guts out at work recently.
Weekly Horoscope: Sagittarius
You can easily climb any mountain to reach the top, so apply yourself to tasks in hand. Putting up with some moans and groans from a partner may be necessary.
Weekly Horoscope: Capricorn
Taking inspired actions will bring you great results in achieving something you've been working hard on. Don't be fooled when a lover suggests they're short of cash.
Weekly Horoscope: Aquarius
Going above and beyond will help you to bring a relationship back together. Looking at ways to move forward, you'll devise a romantic indoors activity.
Weekly Horoscope: Pisces
Make your health and fitness regime a top priority during lockdown, and begin to enjoy all that a fitter you can achieve. You are what you eat, so be ready to change.
Sally Morgan is Britain's best-loved psychic. She was just four when she reportedly saw her first spirit and since then has developed her skills to be one of the top 5 psychics in the UK. She even read for Princess Diana for four years.