Weekly horoscope: Monday 16th March - Sunday 22nd March
Curious to know what the week has in store for you?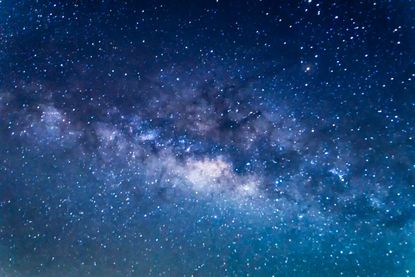 Read your weekly horoscope from our expert astrologer Sally Morgan, and discover what's in store for the week ahead...
Our weeklyhoroscope will help you plan your next seven days with our astrological updates. Our resident world-class psychic astrologer forecasts for every star sign on love, family, career and more. So check back weekly for our free forecast!
Weekly horoscope, Monday 16th March - Sunday 22nd March
Weekly Horoscope: Aries
It's not a time to dive in at the deep end where money matters are concerned, but take time and do your homework. An investment will pay off in the long term.
Weekly Horoscope: Taurus
Dare to listen to your heart this week as it might be the beginning of the biggest and most exciting adventure of your life. Someone will make your heart flutter.
Weekly Horoscope: Gemini
New starts may be on your mind. All your ambitions and ideals will work out in your favour if you stick to your goals and set those targets higher than ever. Believe in yourself!
Weekly Horoscope: Cancer
A new colleague is acting like a loose cannon. Try to avoid any confrontation or it might just raise your blood pressure and bring a bitter taste to your mouth.
Weekly Horoscope: Leo
Be ready to learn and embrace new tricks this week. Someone may propose an idea that you weren't expecting, and secrets of deep feelings may be revealed by this.
Weekly Horoscope: Virgo
Money matters may feel tight at the moment, but look at where you can spend time enjoying yourself for free. Go visit family and friends, as anything goes right now.
MORE:Energising wellness retreats in the UK under £250 (opens in new tab)
Weekly Horoscope: Libra
Being a great organiser, someone will want to lend you a hand, but you are the one in charge who needs to impress others, so no holds barred right now.
Weekly Horoscope: Scorpio
This week it's important to trust your intuition, even if you feel unsure of what has been going on around you recently. Everything will become clear!
Weekly Horoscope: Sagittarius
Don't be afraid to speak your mind as you are likely to make things clear, but try to be reassuring at the same time. It will definitely work in your favour.
Weekly Horoscope: Capricorn
You'll want to leap into action as new energy encircles you, bringing you an amazing sense of inner strength and power. Show others what you're made of.
Weekly Horoscope: Aquarius
It's a great week to build up trust with someone special to you. A piece of news will prove to be quite entertaining, so listen not with your ears, but with your heart.
Weekly Horoscope: Pisces
Pieces of the jigsaw puzzle around you will all start to fit together. A new offer will come your way that will be so very enticing. Don't let doubt hold you back in any way.
Sally Morgan is Britain's best-loved psychic. She was just four when she reportedly saw her first spirit and since then has developed her skills to be one of the top 5 psychics in the UK. She even read for Princess Diana for four years.