The holiday destinations Brits will be flocking to when lockdown is lifted
Closer to home than last year...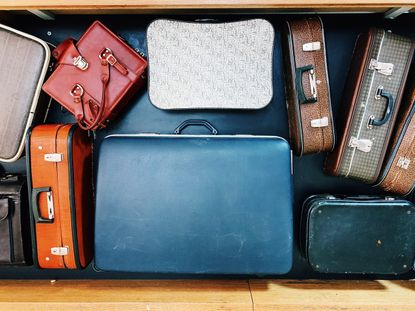 (Image credit: Getty Images)
It's been over two months since the UK went into lockdown.
While there is still a way to go when it comes to beating the global coronavirus pandemic, the light at the end of the tunnel for many Brits is the holiday they'll take when lockdown is lifted.
With the worldwide health crisis meaning leisurely travel has been off limits for weeks and with summer trips abroad still hanging in the balance, a survey has found that the nation are keen to getaway to a few places in particular when holidays are back on the agenda.
Despite the fact that many of the most dreamed about vacation locations would require a plane ticket and a passport, the number one destination on the British public's to-go list is good old Blighty itself.
READ MORE:This country could pay you to visit following the pandemic (opens in new tab)
In light of the knowledge that international travel as we know it could be off the cards for a while yet, it looks like lots of us are planning a UK stay-cation as an alternative.
A survey of 2,023 British adults, conducted by Censuswide and commissioned by Paymentsense, asked people about their post-lockdown travelling plans.
It was found that a third of Brits are set to prioritise going away above all other plans, with Spain coming in as the second most popular location and the number one abroad spot for wanderlusting holidaymakers.
Greece, the USA, France, Italy, Portugal, Turkey, Thailand and Ireland all made the list too, and it looks like there's some hope in store, with Portugal, Spain and Italy having invited British tourism for the summer.
However, it's likely social distancing measures will still be firmly in place across Europe and the government's 14-day self-isolation rule still applies to those coming into the UK from abroad.
This means potentially taking an extra two weeks off of work, on top of the leave taken for the holiday itself.