The chores that cause the most arguments between couples are finally revealed
These household habits often cause frustration in relationships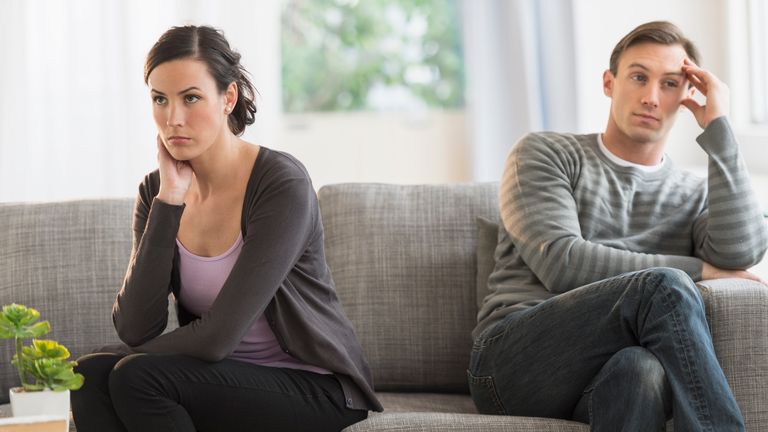 (Image credit: Tetra Images/Getty Images)
Chores are often the cause of household arguments between couples and this year is no exception. More couples have taken the momentous step towards moving in together in 2020. Lockdowns and regional restrictions across the country might have seen some people co-habit earlier than they would've usually have done in a relationship. 
And with the pressure the current situation puts on relationships, it's perhaps natural to think that arguments between cohabiting partners have risen too. 
Now bathroom and shower experts at ShowersToYou have looked into exactly what household chores cause the most arguments between couples. 
The answers most might just surprise you, but do any of these cause friction in your households? 
What 5 chores are most likely to cause arguments between couples?
Doing the dishes
Taking out the rubbish
Cleaning the kitchen
Cleaning the bathroom
Doing laundry 
Whilst doing the dishes is unlikely to be anyone's favourite household chore, it might surprise some to learn that this is the most likely to cause arguments according to the research. 
A staggering 57% of couples admitted getting into a spat over it and kitchen-focused chores seem to incite arguments frequently, with taking out the rubbish and cleaning the kitchen coming in second and third place. 
Meanwhile cleaning the bathroom and doing laundry rounded off the 5 chores that are most likely to cause arguments between couples. 
Which chores are the least likely to cause arguments?
Out of those surveyed, only 9% consider dusting to be a chore that causes couples to argue. This ranked the least out of all household chores, though ironing, vacuuming and changing or making the bed also ranked low on the list of argument-provoking chores. 
Why are chores important?
The importance of maintaining a clean and tidy household and regularly carrying out chores is clear. Though the research suggests that chores could be important for other reasons too. 
Of those respondents who are no longer in relationships, 15% admitted that quarrelling over household chores directly contributed to the breakdown of their relationships. An even more concerning 90% of couples revealed that they will spend up to a whole hour arguing with their significant others over chores. 
When it comes to the reasoning behind these arguments, almost half suggested that the arguments are initiated by a feeling that a certain chore has not been completed properly. But that's not the only reason as 40% stated that a lack of acknowledgement or appraisal for carrying out chores was a large factor in sparking arguments. 
All this suggests that it's important to complete household chores to maintain a sense of calm in your relationship, as well as to ensure you have a clean and tidy home.
Now with Christmas approaching, new restrictions are set to come into effect between 23 and 27 December. With up to three households allowed to form a Christmas bubble, couples may soon find themselves entertaining friends or relatives over the festive season - likely meaning additional washing up and cleaning.
If you remember not to leave chores until the last minute, you can relax and enjoy Christmas with your significant other.
Emma is Senior Lifestyle Writer for Goodto.com, womanandhome.com and Myimperfectlife.com and she loves sharing the latest lifestyle, royal, celebrity and entertainment news. Before joining Future, previously TI Media, Emma was a Freelance Editor and before that a Publisher for an independent digital publisher. When she's not writing about the next big lifestyle trend, she enjoys cooking, long walks and watching as many crime dramas as she can!