Tesco reveals the top 10 naughty behaviours the nation has admitted to in 2020
Tesco have recently launched their 2020 'No Naughty List' campaign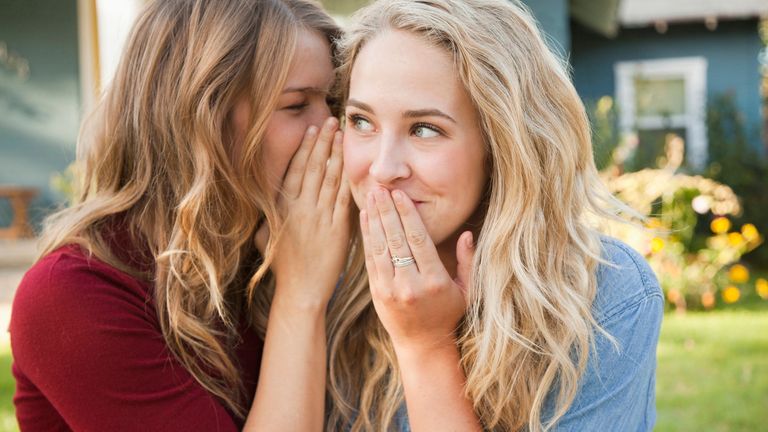 (Image credit: www.gettyimages.co.uk)
Tesco's treat yourself theme has proved popular in the retailer's annual Christmas advert. Here we were all encouraged to forgive our naughty behaviours and indulge in those little things that bring us joy this festive season. After all, don't we deserve it?
The advert includes a few humorous references to the small naughty things some of us might have done in lockdown. This includes giving bad or extreme haircuts to family members and stockpiling loo rolls. But now it seems there's more where that came from.
Tesco commissioned research to mark the launch of the No Naughty List Christmas campaign. They've looked into what naughty behaviours Brits up and down the nation have admitted to this year.
And the results might just be surprising…
What naughty behaviours did Brits admit to?
Tesco have revealed the top 10 most common naughty behaviours the nation admitted to in 2020.
Wearing the same pair of jogging bottoms a few too many times
Buying more household items/groceries/toiletries than needed at that moment in time
Leaving washing up in the sink for "someone else" to do
Working in our pyjamas
Having a lie in when we're supposed to be working from home
Forgetting our friend/relative's birthday
Giving our housemate a dodgy haircut/hairstyle
Taking salt/pepper/sugar sachets from a cafe or restaurant
Sitting in our cars purely for peace and quiet away from family/housemates
Cheating on a virtual quiz with friends/colleagues
According to the research, a staggering 78% of UK adults admit to having a minor naughty slip-up during 2020.
The average person has had 7 indiscretions this year and 13% have stated that their mischievous behaviour has actually increased in 2020. It seems that we adapted to our 'new normal' by finding new creative ways to get by - even if that includes working in pyjamas all day.
What other naughty behaviours did Brits admit to?
They may not have snuck into the top 10, but there were definitely some honourable mentions. The research showed that 15% of 35-44-year-olds reported killing their sourdough starter.
And that wasn't the only food-based confession as 15% of those surveyed also admitted to eating a few too many slices of banana bread.
When it comes to work, it's clear that operating from home has led to more than a few changes in behaviour. It seems 16% of Brits have lied about our internet connections being unreliable to avoid using video for work calls.
Almost 1 in 5 also admitted to a sneaky workday lie-in and working in their pyjamas all day.
Why should we treat ourselves this year?
Despite our little confessions, Tesco's 'No Naughty List' campaign suggests that, given the year we've all been having, we shouldn't feel guilty for doing small naughty things or treating ourselves and our loved ones.
Chief Customer Officer at Tesco Alessandra Bellini says: "As we enter the festive season and begin to reflect on the year gone by, a quarter of us have confessed to feeling guilty for these minor slip-ups."
However perhaps we don't need to, as she adds that at Tesco: "we believe Christmas is all about spreading joy and this year, we're encouraging everyone to forgive themselves for their naughty slip-ups."
Bellini continues: "After the year we've had, we all deserve to treat ourselves and so we say there is no naughty list."
It seems that whether or not you've done one or several of those top 10 naughty things, we still deserve a little treat.