Duke and Duchess of Cambridge surprise NHS workers with sweet telephone calls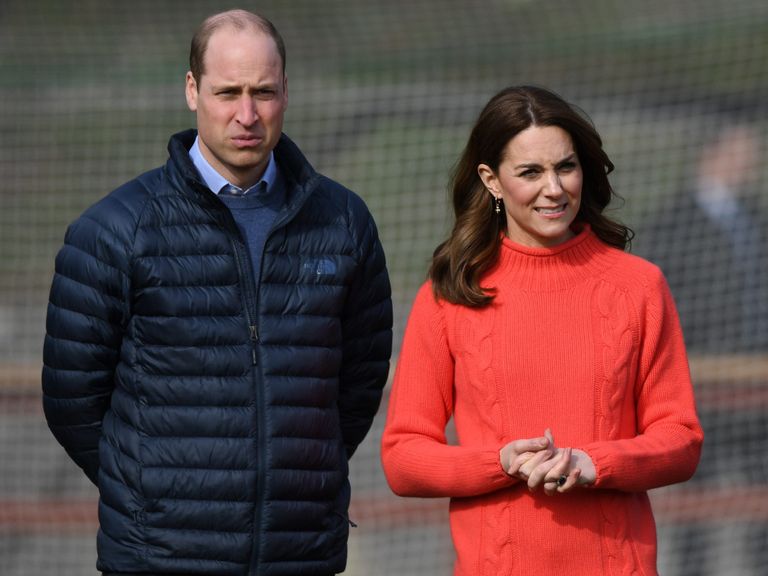 The Duke and Duchess of Cambridge have shared a recording of a phone call they made to NHS workers currently working on the front line to battle the coronavirus pandemic.
The Duke and Duchess of Cambridge spoke to doctors and nurses at the Queen's Hospital Burton, Staffordshire, and the University Hospital Monklands in North Lanarkshire
Prince William praises the teams and describes their work as a 'different level' during these unprecedented times
The couple posted it on their Kensington Royal Instagram page
It follows royal news that Prince Charles made history earlier today
Prince William and Duchess Catherine took time out to phone NHS workers as they continue to show their support for doctors, nurses and other key workers as the world remains gripped by the COVID-19 pandemic.
William, 37, and Catherine, 38, made the "special telephone call" to staff at Queen's Hospital Burton in order to "offer their thanks to all of the teams across the #NHS and #TeamUHBD responding to the coronavirus outbreak".
In the clip - posted to their Kensington Royal Instagram page - Prince William says, "We would just like to say, from the two of us, how proud we are of all of you and how amazingly you are all doing under extreme circumstances.
"I know all of you see this as your job, and that you get on with it, but this is a different level and you are honestly doing an incredible job."
The Duke went on to say that the whole country is "proud" of the tireless work doctors and nurses are putting in: "The whole country is proud of you, not just us, we really mean that, so thank you for everything you are doing and all the hours you are putting in."
It comes just one week after the pair publicly showed their support by getting their three children - Prince George, six, Princess Charlotte, four, and 18-month-old Prince Louis - to take part in the Clap for Carers demonstration last week.
The couple - who have been married since 2011 - shared a sweet video of their children enthusiastically applauding for the NHS workers battling against COVID-19.
Alongside it they wrote, "To all the doctors, nurses, carers, GP's, pharmacists, volunteers and other NHS staff working tirelessly to help those affected by #COVID19: thank you."
Georgia studied Print Journalism at university in Nottingham, England before going on to work on several leading celebrity magazines, as well as freelance writing for international magazine Grazia Middle East. An enthusiastic, hard-working and ambitious writer, Georgia recently launched her own communications consultancy, farq media. As Director and Founder, Georgia helps businesses with their Public Relations strategy, as well as influencer and celebrity marketing. She also represents several influencers of her own. She lives with this motto in mind; "if your dreams don't scare you, they aren't big enough."