Meghan Markle's former hairdresser shares his unforgettable experience working with the royal icon
Meghan Markle's former hairdresser has revealed the truth about working on her high-pressure glam squad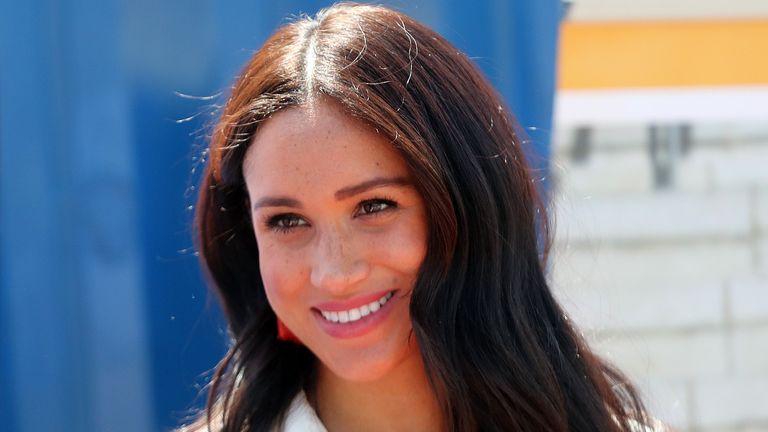 (Image credit: Chris Jackson/Getty Images)
By Emma Dooney
Meghan Markle's former hairstylist has revealed what it was really like to work on the glam squad for the iconic royal. 
• Meghan Markle's former hairstylist has shared details of his experience working on the royal's beauty team.
• George Northwood was behind many of Meghan's iconic looks, including her effortlessly messy bun.
• In other royal news, the Queen shows 'vulnerable' side with touching tribute to Prince Philip.
---
George Northwood created many of Meghan Markle's most famous looks, including the elegant chignon style she wore to her 2018 wedding reception. The London hairdresser bid farewell to Meghan when she and Prince Harry announced their Stateside move but is unlikely to ever forget the memories of working with her. 
"I have enjoyed every minute collaborating with this amazing couple," he wrote on his social media in response to the news of their controversial royal departure. 
The celebrity hair guru, who has created a number of stunning long hairstyles for the Duchess, went on to praise Meghan and Harry for their support of small businesses, as well as their endorsement of "diversity, equality and the importance of good mental health." 
George worked with the couple for two years, joining them on their highly-publicized tour of Australia, New Zealand and Tongo in 2018. During this time, he recalls bonding with Meghan in particular, whose laid-back nature reminded him of his "California girl clients."
"We hit it off – we immediately spoke the same language," he told Vogue in 2020. "A lot of the time it was just me and her – you have back-to-back engagements, a lot of different looks, and a full-on schedule, so you become very close in that period." 
Despite her regal status, George wanted Meghan's hair to look "approachable" to the public. This word was the inspiration for the duchess's iconic messy bun, a style that solidified her as the ultimate modern princess. 
"We wanted it to be up because a lot of the time it was appropriate for it to be up, but we didn't want it to be too formal. We always wanted it to be refined imperfection – that's what sums her up," George explained.
"The way she approaches things is how an everyday woman would approach things – she has a real sense of style and she wanted to look approachable, even though she was a princess," he added.