These unexpected erogenous zones will help spice up your sex life
Relationship expert Anabelle Knight talks through how to upgrade your sex life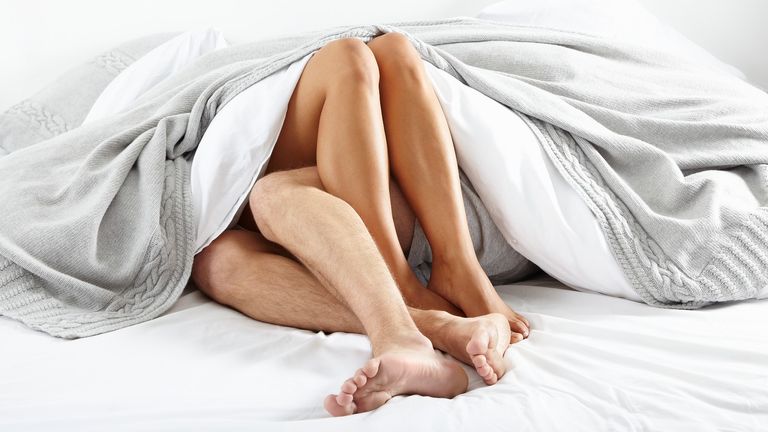 (Image credit: Getty)
Sex and relationships expert Annabelle Knight reveals the different parts of your body that could help spice up your sex life.
Revealing the five ways to get you and your partner hot under the collar to the Sun's Fabulous magazine Annabelle Knight guides us through some unexpected sex tricks - and you'll be surprised that you haven't tried them before.
From stroking and tickling to even using cold drinks - the sexpert reveals how to get the most out of your time in bed.
The Scalp
Annabelle recommends a scalp massage to really turn the heat up with your partner. She says: "Have your partner use the very tips of their fingers, to gently massage your scalp. The less surface area you touch the more heightened those sensations will be."
The sex expert, who regularly appears on TV, maybe on to something, as your scalp has numerous nerve endings - so is sure to stimulate the rest of your body.
Wrists
This may sound like an odd one but bear with her, as Annabelle recommends using your thumbs to create circular motions over your partner's wrists.
If you do it slow enough you may even feel their pulse quicken - something which will no doubt get your heart racing too!
Knees
Use your fingers to lightly stroke the back of the knee, tenderly going back and forth. Then ask your partner to do the same to you.
The relationship expert says: "This area is another one that is rarely touched, this means that you'll get a little thrill when your partner ventures there."
Toes
Half of us clam up when it comes to feet, but according to the sexpert we're missing out. Toes have thousands of nerve ending so are bound to put a shiver down your spine when they're tickled, kissed or even sucked.
Stomach
The final way to the big O is, surprisingly, connected to the stomach!
So where should you start? The Lovehoney ambassador instructs: "Have your partner hold a hot, or cold drink in their mouths for a few seconds then use their lips and tongue to kiss and lick their way around your navel."