Susanna Reid drops the biggest hint yet that she's in a relationship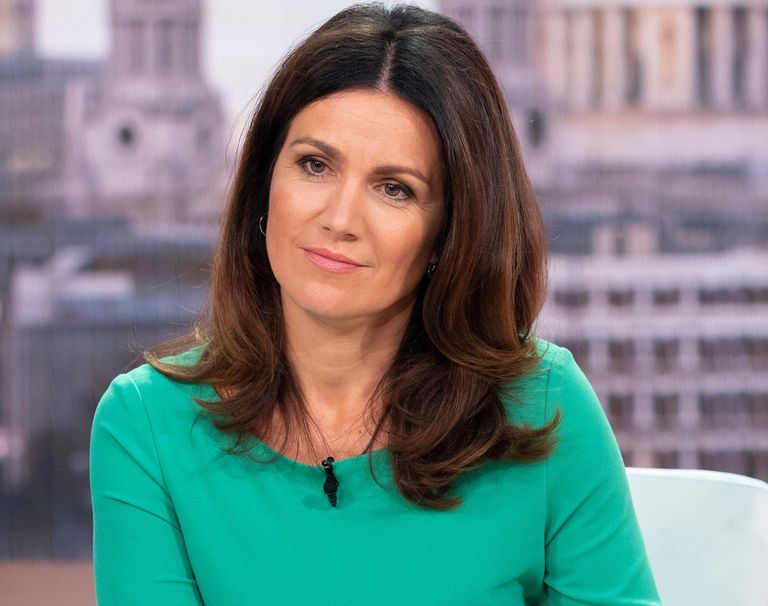 (Image credit: Ken McKay/ITV/REX/Shutterstock)
The Good Morning Britain presenter revealed her love life is going well after Piers Morgan made jokes about her single status.
Susanna has given fans a few hints in recent months about her burgeoning love life, but now the 47-year-old has dropped her biggest clue yet that she's in a relationship.
On Monday's Good Morning Britain, Susanna paired her stunning green M&S dress with a protective surgeons mask to avoid catching a cold from her co-host Piers, who coughed and wiped his nose for the first two hours of the show.
"Well good morning Britain," Piers, 53, greeted viewers. "It's just gone 6am, I've got a stinking cold, I'm in the remnants stage of infection."
After Susanna put on the mask, her controversial colleague suggested that she would have more luck dating if she wore the mask full-time.
"You should wear that generally," Piers quipped.
Susanna replied, "What, to keep me on mute?"
"It might help you on the dating circuit because things haven't been going well," said Piers, to which Susanna hit back, "Actually things are going perfectly well."
This wasn't Susanna's first hint that she's been on the dating circuit following her split from ex-husband Dominic Cotton in 2014.
Susanna previously hinted at a secret romance earlier this year while discussing Love Island on Good Morning Britain.
After Piers joked that Susanna should apply for the ITV2 dating show as she is 'popular and single', she replied, "How do you know I'm single?"
She has also spoken of her renewed interest in weddings following Prince Harry and Meghan Markle's wedding back in May, telling fans, "I may have just been converted to weddings…"
Susanna broke up with 51-year-old journalist Dominic after 16 years and three children together, and recently spoke about how she used self-help books to get over the divorce.
Isa Jaward is a journalist from London who has written for the likes of Time Out, The Guardian and Music Week.