Season 4 of The Handmaid's Tale has fans 'So traumatised I can't sleep'
"The first three episodes of the new season have ruined me," wrote one viewer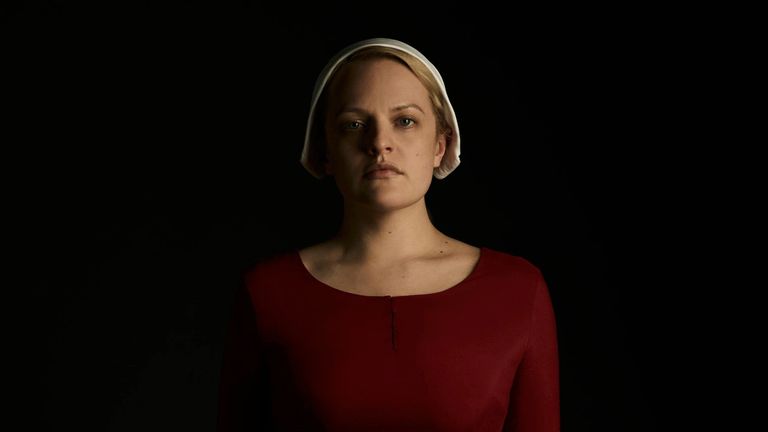 (Image credit: Hulu)
It has been an eventful week for fans of Hulu's The Handmaid's Tale. Season four of the series was set to be released on April 28, but at the last minute, the streaming service dropped the first three episodes of the series' fourth season.
Fans were quick to find out how to watch the new season and couldn't help but react over how "traumatic" the first three episodes were.
The episodes were titled "Pigs", "Nightshade", and "The Crossing", the last of which was directed by the show's lead, Elisabeth Moss. It's clear from Twitter that this season is set to be one of the tensest yet (spoilers ahead for those who haven't watched yet).
---
Read more from woman&home:
• Best e-readers for literary lovers
• Best Kindle covers for adding some extra durability–and personality–to your Kindle
• Best Kindles for digital book lovers – we help you decide which one to buy
---
We last left off with June (played by Elizabeth Moss) deciding to stay behind in the Gilead to search for her daughter Hannah (played by Jordana Blake) while the other children are liberated from the totalitarian state they're trapped in.
Now in season four, viewers found themselves on the edge of their seats for all three episodes. What really ended up "traumatizing" fans though was when the women were on the run back to a colony and were being transported in a van with Aunt Lydia. As we cheered our main characters on, we only had a split second of relief when June and Janine made it back. Only seconds later did we witness Briana and Alma hit by a moving train leaving fans a wreck.
One fan wrote, "So @HandmaidsOnHulu has me so traumatized and now I can't sleep. The train... THE TRAIN #HandmaidsTale #notok #Trauma"
Then, it took only 15 minutes into the new season for this fan to have a "nervous breakdown".
By the end, one fan was so overcome with grief they followed their tweet up with a photo expressing how most fans probably feel.
"The first three episodes of the new season have ruined me. Everybody needed to make it across the train tracks. #HandmaidsTale"
In an interview with Deadline, Elisabeth spoke about the direction the show was taking with the adaptation of Margaret Atwood's novel. Her hope is that it will help fulfill some hints that have been given over the course of the three previous seasons.
"I think this season is about fulfilling a lot of the things we've hinted at," she told the outlet. "By that I mean, I know you want it to go in this direction, but it's not going to go there yet."
If these fan reactions are any hint at what's to come, this season is sure to be an emotional rollercoaster.
Rylee is a digital news writer for woman&home and My Imperfect Life. She covers everything from beauty and fashion trends to celebrity and entertainment news.