Sarah Jessica Parker urged by PETA to keep new Sex and the City series fur-free
Will the reboot move with the times?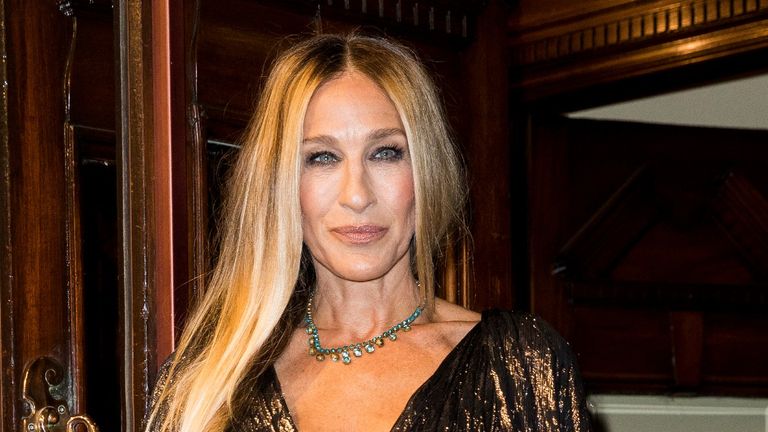 (Image credit: Getty Images)
It's been over 15 years since Sarah Jessica Parker starred as Carrie Bradshaw in the last episode of Sex and the City, so news of its return was met with huge excitement from fans of the hit TV show, produced by Darren Star.
Sarah Jessica Parker, Cynthia Nixon and Kristin Davis announced the news to the world with videos uploaded to their Instagram feeds and fans were quick to comment on the news, but a lot of us are waiting to see how the show will have adapted to our new world, hoping it's moved forward in terms of diversity and representation.
Animal rights charity PETA is also concerned about the reboot of the show and has reached out to Sarah Jessica Parker - who is also listed as executive producer on the new series - to urge her to quit the use of real fur throughout the show's wardrobe department.
The last few years have been fundamental in the banning of fur, as high-fashion houses from Prada and Versace to Chanel and Burberry have all rejected the inhumane practice of using fur in their designs. Even The Queen vowed to stop buying new fur items in 2019 and was awarded The Most Iconic Moment by PETA, for her decision to do so.
In a letter to Sarah Jessica Parker, PETA Senior Vice president Dan Mathews asked the actor to ensure the reboot of the show will showcase modern, animal-free fashion.
He writes, "Since the series ended in 2004, attitudes toward fur have shifted dramatically and most designers have discontinued it. Just last week, The New York Times ran an obituary for fur, following the culling of millions of minks because of mounting cases of COVID-19 transmission between them and humans. As you may know, this has led to the outbreak of a new and more contagious mutant strain of the novel coronavirus."
"What we would love to hear is that you embrace the spirit of this month's Vogue Italia, which is dedicated to animals and calls on the fashion world to move away not just from fur but also from all cruelly obtained, animal-derived materials."
The new show certainly has a lot to live up to in terms of moving forward so here's hoping SJP can help influence the decisions made at the top.
Lydia is Lifestyle News Editor at woman&home
She specializes in travel, food & drink, fashion, beauty and wellness.

Her travel writing has been published in BBC Good Food, Oh magazine, Harper's Bazaar, Town&Country, Elle and MailOnline.
Before joining woman&home Lydia headed up the fashion & beauty print team at Now, and worked as Fashion & Beauty Editor at Top of the Pops magazine where she interviewed and styled some of the world's biggest pop acts, from Taylor Swift and Little Mix to Demi Lovato and One Direction.