PETA honours The Queen with Most Iconic Moment award for this fashion choice last year
The Queen has been awarded for her major style decision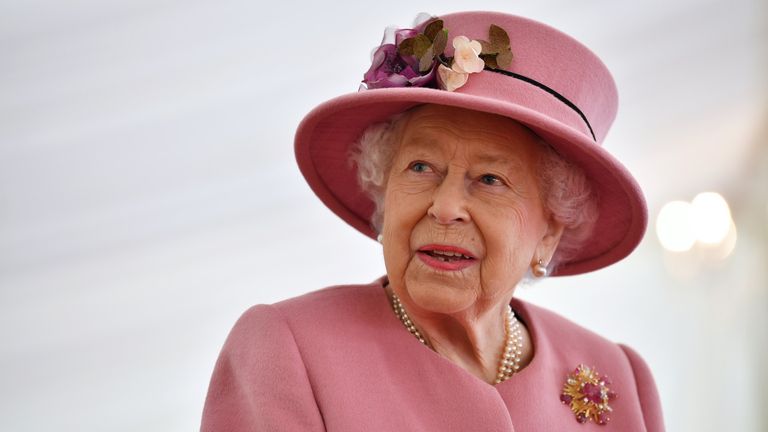 (Image credit: Ben Stansall - WPA Pool/Getty Images)
By Lydia Swinscoe published
After her decision to go fur-free late last year, PETA have awarded The Queen with the Most Iconic Moment Award at the PETA fashion awards.
• The Queen's senior dresser, Angela Kelly revealed in 2019 that Her majesty would not be buying real fur for future events
• The Queen continues to wear fur pieces she already owns but now only buys faux fur pieces
• In more royal news, Sophie, Countess of Wessex has given us a sneaky glimpse inside her stylish kitchen
---
The Queen's decision to go fur-free late last year has meant she's snagged a fashion award at PETA's annual event.
Announced on PETA's website yesterday the awards included 11 that celebrate brands and celebrities who are contributing to a more ethical fashion scene plus one fashion villain award which went to Farfetch for their decision to continue to sell angora.
Peta is the world's largest animal rights organisation in the world and campaigns for the safe treatment of animals across the food, clothing and entertainment industries.
In this years Fashion Awards, PETA awarded the Most Iconic Moment award to The Queen for her decision to ban fur from her wardrobe. However, the Queen will still wear fur pieces she already owns but will only be buying faux-fur pieces in future.
Who else picked up an award?
Other notable winners include Marks & Spencer, Next and New Look who all banned alpaca from their collections, as well as Mulberry and Paul Smith who have committed to the ban of exotic skins. While Dr. Martens scooped the Collaboration Award for its vegan collection with Marc Jacobs.
PETA'S 2020 AWARD WINERS:
• PROGRESS IN RETAIL MOMENT went to Valentino, M&S, Next, New Look & Uniqlo for banning alpaca
• PROGRESS IN LUXURY MOMENT went to Mulberry, Paul Smith, PVH Corp & SMCP for banning exotic skins
• MOST ICONIC MOMENT went to The Queen for going fur-free
• CHANGE OF HEART AWARD goes to former fur trade boss Mike Moss
• FASHION VILLAIN OF THE YEAR goes to Farfetch for their continued sale of angora
• BEST CATWALK MOMENT went to Stella McCartney's fashion week presentation
• INNOVATION AWARD goes to vegan wool company Weganool
• MOST WANTED AWARD goes to vegan leather brand Telfar
• COLLABORATION AWARD went to Dr Martens x Marc Jacob vegan collection
• VEGAN LUXURY AWARD was picked up by vegan shoe designer Pīferi
• BEST CELEBRITY COLLECTION went to the Catherine Zeta-Jones x butterfly twists collection
• BEST DOWN-FREE COLLECTION was picked up by Henrik Vibskov Ecodown, a Danish label that makes puffer jackets filled with recycled plastic bottles
Quick links - shop PETA's award winners
"The hottest trend in fashion is compassion," says PETA Director of Corporate Projects Yvonne Taylor. "As today's designers and consumers are embracing ethically produced materials that no animal had to suffer and die for, it's clear that the future of fashion is vegan."
PETA notes that animals on fur farms spend their entire lives confined to cramped, filthy wire cages just to be slaughtered for their fur in an industry which has recently come under fire for its worrying link to the COVID-19 pandemic.
Lydia is Lifestyle News Editor at woman&home
She specializes in travel, food & drink, fashion, beauty and wellness.

Her travel writing has been published in BBC Good Food, Oh magazine, Harper's Bazaar, Town&Country, Elle and MailOnline.
Before joining woman&home Lydia headed up the fashion & beauty print team at Now, and worked as Fashion & Beauty Editor at Top of the Pops magazine where she interviewed and styled some of the world's biggest pop acts, from Taylor Swift and Little Mix to Demi Lovato and One Direction.