Great British Bake Off star Prue Leith makes big career sacrifice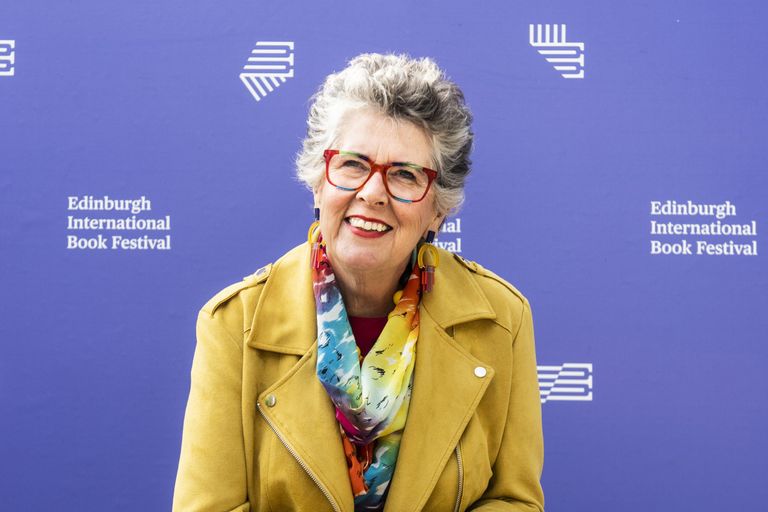 (Image credit: Getty Images)
Prue Leith has pulled out of the upcoming series of Junior Bake Off amid safety concerns.
The TV star will not appear on Junior Bake Off due to the coronavirus crisis.
Prue, 80, has made the decision to step down from the junior version of the show - which she judges alongside former contestant Liam Charles - after it was decided that it was "essentially impossible" to enforce social distancing measures in youngsters.
An insider revealed, "Producers realised that under-16s were essentially impossible to quarantine in the same way you would adults, so to be on the safe side Prue is only going to do the main series.
READ MORE: Prue Leith opens up about turning 80
"Production has already started up and cameras will begin rolling very soon. It's not yet been confirmed who will join Liam as a judge, if anyone."
It is thought the logistics of Prue doing both were too much to juggle. "With Covid-19 causing headaches for filming schedules Prue could only do either the main series or the junior version, so she had to make a choice," a source told The Sun.
The news comes after it emerged that huge safety precautions will have to be put in place to allow Prue to remain a judge on the main version of the show.
Last month it was revealed that the cast and crew of the Great British Bake Off must isolate together for six weeks to film the upcoming series to save the series from being axed.
READ MORE: Prue Leith on buying herself a wedding ring
It comes after GBBO bosses failed to get insurance for 80-year-old Prue – who is classed as being in the "vulnerable" category amid the coronavirus pandemic.
A show insider said, "There were difficulties getting insurance because of Prue's age. She's 80 and so is of a higher risk.
"It would have been impossible for the show to have gone on without her, and it would have been hugely unfair to leave her out because of her age."
The new set-up is said to be a "huge commitment" for GBBO hopefuls as they prepare to leave their families for six weeks. But it's a no-brainer if it means keeping Prue on the show.
She is absolutely adored and everyone wanted her involved. So it was decided some major changes would have to be made. It's a huge commitment to be away from home for so long and for some members of the crew it is very hard because they have families."
Georgia studied Print Journalism at university in Nottingham, England before going on to work on several leading celebrity magazines, as well as freelance writing for international magazine Grazia Middle East. An enthusiastic, hard-working and ambitious writer, Georgia recently launched her own communications consultancy, farq media. As Director and Founder, Georgia helps businesses with their Public Relations strategy, as well as influencer and celebrity marketing. She also represents several influencers of her own. She lives with this motto in mind; "if your dreams don't scare you, they aren't big enough."