Five of the best new TV shows you definitely don't want to miss this summer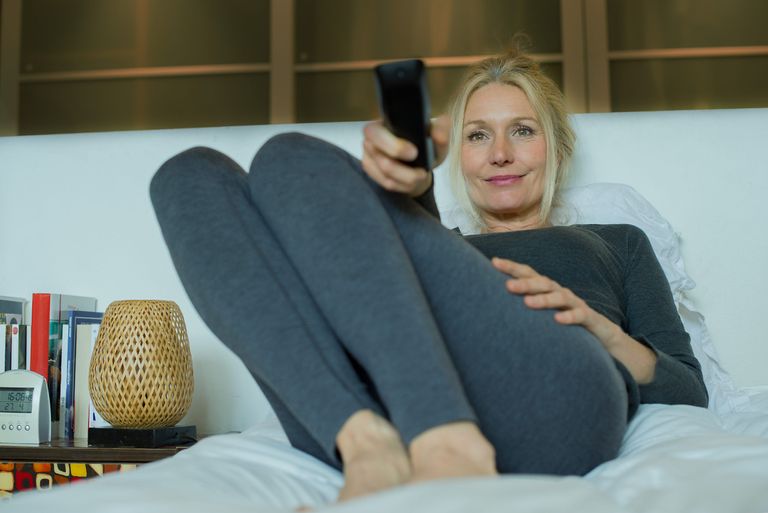 By Amy Hunt
Summer TV is here!
Although lots of your summer plans may be centred around being outside - BBQs, holidays, and days spent at the park - we all love to retreat to the sofa for a night in front of the TV as the sun goes down.
There's nothing better than curling up with your loved ones, glass of rose in hand, before flicking on a thrilling drama or hilarious comedy.
But of course, it can be tricky to know what to watch with so much choice out there.
These are the best new tv shows coming your way this summer - and trust us, you won't want to miss them!
New TV shows 2019
1. Deep Water, ITV
Marcella star Anna Friel joins forces with Rosalind Eleazar (Howards End) and Sinead Keenan (Little Boy Blue) for this six-part drama, which takes place in the Lake District. Based on the Windermere novels by thriller writer Paula Daly, the series follows the intertwined lives of three very different women who are each facing difficult dilemmas…
2. Poldark, BBC1
Dust off your tricorn hats as we return to Cornwall for the fifth and final series (sob!) of the hit costume saga, with Aidan Turner and Eleanor Tomlinson reprising their roles as our favourite heroes Ross and Demelza Poldark.
Poldark author Winston Graham left a gap of 10 years between the end of the seventh book, The Angry Tide, on which series four was based, and the beginning of the eighth story, The Stranger from the Sea.
So now, following the devastating ending to the last season – which saw Elizabeth Warleggan (Heida Reed) tragically die after giving birth to daughter Ursula – writer Debbie Horsfield will explore what happened to the Poldarks and co in the missing years between the books.
The eight episodes will see the action move to a new century, with Ross resolving to put Westminster behind him. But when an old friend needs his help, he is compelled to challenge the establishment again…
MORE:The first trailer for the Downton Abbey film has arrived – with a royal twist
3. Killing Eve, BBC1
Sandra Oh and Jodie Comer return as MI5 officer Eve and her nemesis, the assassin Villanelle, for a second series of the global hit thriller.
The first series ended on a huge cliffhanger, after Villanelle stabbed Eve before doing a runner. We can't wait to see what happens next in this exciting series!
4. Beecham House, ITV
Starring Vanity Fair's Tom Bateman, Downton Abbey's Lesley Nicol and Hustle's Marc Warren, it's hoped this sumptuous six-part period drama, set in late 18th-century Delhi, will fill the void left by the end of Downton.
Filmed on location in India and at London's Ealing Studios, it follows the lives and loves of the residents of opulent Beecham House as they battle with political and social turmoil and a host of dark secrets.
5. Catch-22, C4
George Clooney directs, produces and stars in this adaptation of the classic anti-war novel. In amongst the cast is Hugh Laurie and Christopher Abbott.
The plot of Catch-22 tells the story of a US Army Air Forces bombardier Yossarian. And while he's furious at being shot at by the enemy, the real danger is in violating the rather strange bureaucratic rule of Catch-22, which appears to be almost impossible to follow...