James Martin shares throwback snap of his 20-year-old self – and fans are surprised!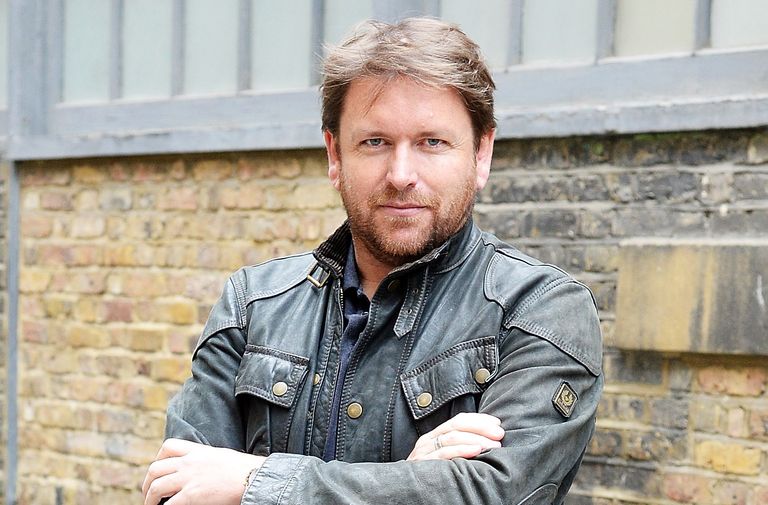 (Image credit: Getty Images)
James Martin has a legion of fans, and they were very intrigued to see what he looked like when he was younger.
The TV chef shared a throwback picture as part of the 'Me at 20' challenge that's been going round on social media (and even Nigella Lawson has participated).
Alongside his picture, he wrote, 'Ha ha just got asked to find a picture of me at 20 years old, for some reason people are doing it. Here's one #MeAt20'.
Many of his fans were happy to see what a young James Martin looked like, but turns out that most of them actually prefer the current JM version.
One said, 'Aged like a fine wine 😍', while another said, 'Handsome but more handsome now 😁'.
A third added, 'Gorgeous then, gorgeous now Mr M x'.
Others seemed to think he actually hasn't changed much, with one saying, 'You've not changed one bit 😍'.
The fun challenge comes after the chef revealed he's actually putting his extra free time during lockdown to very good use - cooking homemade pasta and giving them to people in his village.
After his intial batch of 3,000 bags, James has started making more over the weekend.
Speaking on Good Morning Britain, he said, "I grabbed a big pasta machine, we've got this big industrial pasta machine, brought it back to my house and because we've got a bakery I grabbed whatever flour I could, whatever eggs I could, whatever semolina flour I could and rather than just deliver 25 kilo bags of flour, I thought I'd transform it into stuff.
"So I set about doing pasta and it's just gone a bit crazy. Over 1000 kilos I've made now. Tonnes and tonnes and tonnes of it. You make it, dry it out and bag it up.
"I thought I can't go around the village and drop it off, we've got a local Facebook page and where we live is probably eight or 10 miles from a supermarket so it's not the easiest thing for people of a certain age to go out and get supplies so I put a little post online saying for people to come and collect it from a little table outside the front of the gate and that was it, it's taken over from there."