The White Company sellout electronic diffuser is finally back in stock
Snap it up quickly!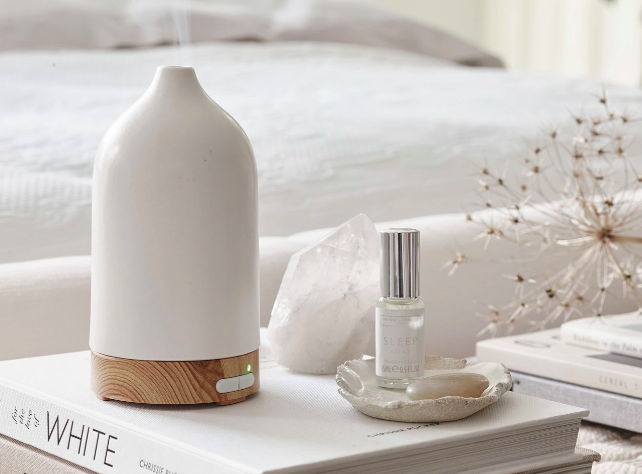 The White Company sellout electronic diffuser is finally back in stock.
Earlier this year, The White Company launched a brand new product that caught the attention of customers - a high-tech electronic diffuser.
However, the exciting new drop swiftly sold out, with many customers left disappointed that they were unable to get their hands on it.
Luckily for anyone who was unsuccessful last time, the diffuser is now back in stock.
According to the website, the new product is designed to deliver the 'perfect amount of scent in minutes, while also adding moisture to the air'.
It not only smells great but it looks great, too, with a sleek ceramic design in white (of course).
There are four different time settings to choose from - 180 minutes, 120 minutes, 60 minutes, or 30 minutes - so you can pick how long you want the product to release sent for.
It's fuss-free too, as the diffuser will automatically shut off at the end of each time set.
The website suggests adding two to three drops of your chosen essential oil to the product, after the water tank is filled up to the line.
It's priced at £65, but the oils will need to be purchased separately.
The White Company oils come in at around £8-£10 a pop and are available in a variety of scents - from Seychelles (which has warming notes of exotic coconut and vanilla) to Sleep (which combines lavender, chamomile and sage).
Back in January, the company announced the launch with a post on its Instagram page, featuring a photo of the brand new product.
SHOP NOW: The White Company Electronic Diffuser, £65, The White Company
It read, 'Breaking news! We've created our first-ever electronic diffuser – designed to deliver the perfect amount of scent in minutes.'
Naturally, news of the product sent fans into a frenzy - with many leaving their excitable comments on the post.
One said, 'Oh this is beautiful!!!'
While another replied, 'Need this.'
Some else commented, 'Ooo can't wait to try it!'
One happy customer revealed she had just purchased the item and shared her enthusiasm, stating, 'Got one and it is amazing!! I love it.'
Another added, 'Received mine today, absolutely love it.'
The White Company follows in the footsteps of brands such Neom, Aromaworks and This Works, who already have electric diffusers on the market.