The best non-fiction books to read in 2021 packed with fascinating, real-life stories
The best non-fiction books detail real stories of heartbreak, hope, humor and happy endings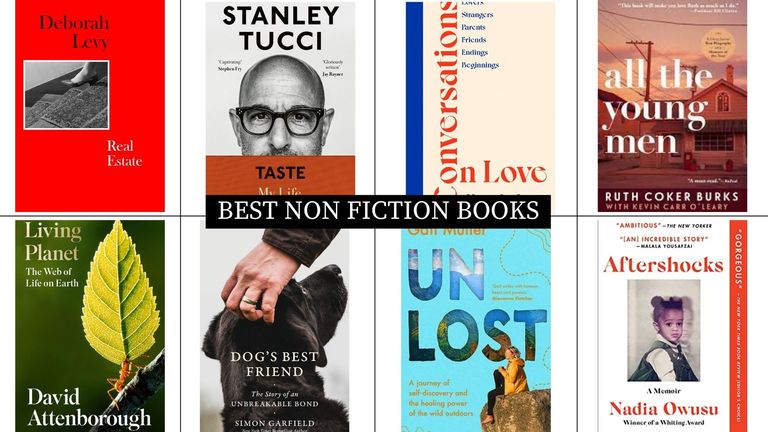 (Image credit: Future/Amazon)
The best non-fiction books are just as compelling as our favorite fictional tales. While escaping into an imagined world can be fun, there is so much to be said for diving into a story (or stories) that are rooted in truth, and that share the realities of the human experience—from loss, to love, and so much more.
While we all love the best thriller books, the best historical fiction books, the best science fiction books, and the best romance books—we also want to hear real stories that can teach us real lesson—and that can be surprise us, challenge us, and comfort us in ways we know fictional stories can't. And this collection of the best non-fiction books—from the new and notable to the year-round classics—offers something for every reader.
In this selection, there are books from famous icons—such as Stanley Tucci and David Attenborough—to stories from people just like you and I doing extraordinary things. Our round-up covers all manner of topics, with one pick examining the history of female oppression through art, while another unpicks the fascinating relationship between humans and their dogs, and another shares the story of one woman's solo 2,200-mile journey of discovery. All are entertaining, all have been skillfully crafted, and all will teach you a lesson you may not even have known you needed to learn. Now all you need to do is dig out your best eReader, download your favorite one, and dive in...
The best non-fiction books to read
---
---
---
---
---
---
---
---
---
---
---
---
---
---
---
---
---
---
---
---
---
---
Isabelle Broom is the author of eight escapist fiction novels. She won the Romantic Novelist's Association Best Contemporary Romance Novel award in 2019 and The Great British Write Off short story competition in 2015, with her winning entry, The Wedding Speech, later being adapted into a short film.
Following a degree in Media Arts from the University of West London, she spent an eventful summer working in a bar on a Greek island, became an avid traveller, and vowed to one day write stories set in all her favourite locations around the world. Before this dream became a reality, Isabelle spent a gloriously fun 11 years working at heat magazine,
As well as heading off on adventures abroad—a pastime she now gets to call 'research'—Isabelle is lucky enough to write book reviews and travel features on a freelance basis. To find out more about her novels—and her mildly chaotic Suffolk-based life—you can visit isabellebroom.com, follow her on Twitter and Instagram (@isabelle_broom) or search for Isabelle Broom Author on Facebook.