The best non-fiction books to read in 2021 packed with fascinating, real-life stories
The best non-fiction books are the perfect read when you're after real-life stories of heartbreak, hope, and happy endings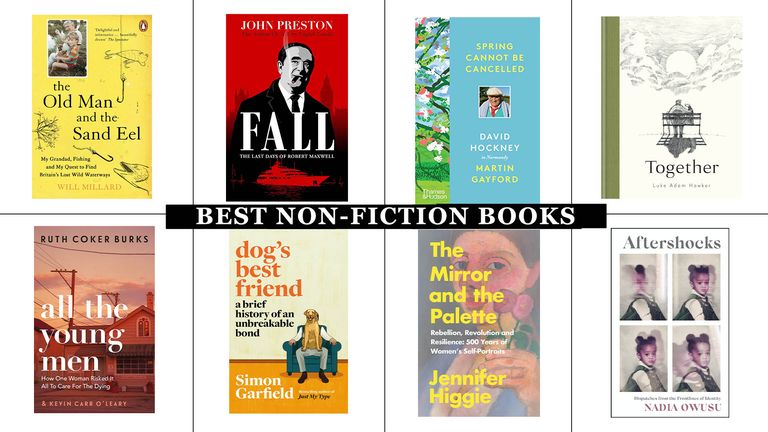 (Image credit: Future)
The best non-fiction books are just as compelling as our favorite fictional tales. While there is little more wonderfully indulgent than escaping into the pages of a novel, there is much to be said for a story that doesn't just come to life in our imagination, but is also rooted in the truth. 
Human beings are curious creatures – and demonstrably very proud to be so, when you consider the popularity of the non-fiction genre. While we all love the best thriller books, the best historical fiction books, the best science fiction books, and the best romance books, we also want to hear real stories. We all want to learn and be taught, be surprised, and enthralled, challenged, and comforted. And there is perhaps a no better way of achieving all that than to delve deep into the life of another.
This collection of new, notable, and not-to-be-missed best non-fiction books offers something for every reader. In this selection, there are stories of those caring for people on Covid-19 wards, investigating a fallen hero, examining the history of female oppression through art, and unpicking the fascinating relationship between humans and their dogs. All are entertaining, all have been skillfully crafted, and all will teach you a lesson you may not even have known you needed to learn.
The best non-fiction books to read in 2021
Below you'll find the best non-fiction books from names you know and some names you may not know. But all of them tell fascinating stories - some reflecting the real-life stories behind huge world events, and others, telling the quiet, but meaningful, stories of everyday life. And it's this fact that makes them some of the best books of 2021. Now all you need to do is find your eReader, download your favorite one, and dive in...
---
---
---
---
---
---
---
---
---
---
---
---
Isabelle Broom is a bestselling author and lifestyle/books journalist. After 12 years at heat magazine, she set off on her freelancer writing career, and has now penned over nine hit novels. She is a regular contributor to woman&home, sharing her expert insight on the latest book releases—from fiction to fantasy—and when she's not pouring over novels (either writing or reading them), you can find her out walking her two adorable dogs in the Suffolk countryside.