Apps for over 50s dating – including ones for serious relationship hunters
Advice on senior dating, plus the best dating apps for the over 50s.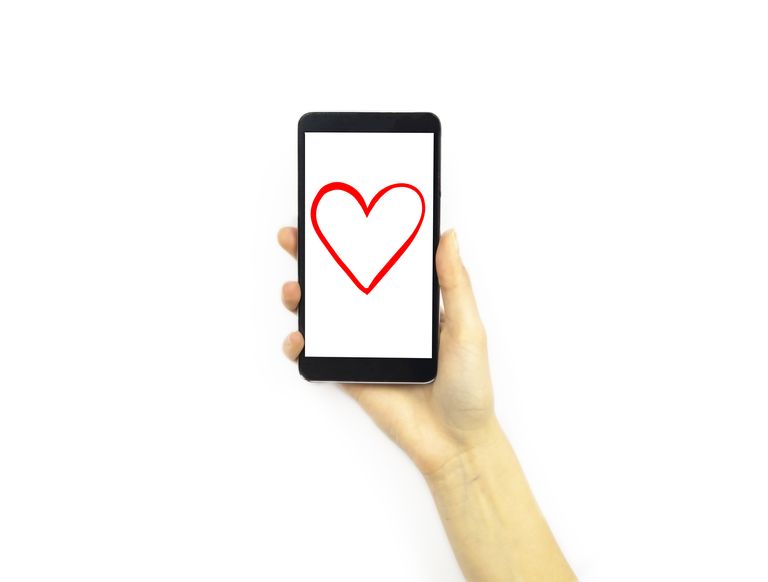 (Image credit: Getty )
If you're looking for the best mature dating apps for relationships or just to reconnect, we've rounded up a few that can help you find love
Dating at any stage of life can be daunting, but perhaps mature dating is particularly tricky for those who've been out of the game for years, if not decades. But there are apps that offer over 50s dating, and over 60s dating, that will help you meet like-minded people your age without having to sift through countless profiles.
Once you've tried some of the best mature dating apps and found a friendly face to talk to virtually, or even meet face-to-face, how do you date successfully and safely in the current climate? "Being unable to meet may actually be a blessing in disguise for daters hoping to forge a stronger foundation and deeper connection," says Nadia Deen co-founder of Intimology Institute. "We can't just rely on physical feelings, which can be distracting."
"It also gives you the opportunity tofocus on deal breakers [such as living arrangements and finances] and what you want and need – this will dictate the app you use," says Nia Williams,founder of Miss Date Doctor relationship counselling service.
Here, our experts show you how to navigate senior dating apps with confidence, and offer advice on whether you should pay for dating apps, as well as tips on safety and how to present yourself. Then, when you're go to go, browse our selection of mature dating apps.
How to date successfully
"The current climate provides a great opportunity for you to spring clean your online dating profile," says Match'sdating coach Hayley Quinn. "Profile pictures make a big difference to success so have at least three good photos. If you don't have a great selection get your phone on a timer, or ask a friend for help. Ideally, pictures should be shot in natural light and show you clearly – no hiding behind sunglasses or artistic photo angles!"
Hayley also recommends writing an attractive profile that isn't too generic. "Make sure your online dating profile is specific. For instance, instead of saying you love travel, say what your favourite travel experience has been."
How to date safely
Safety is key – don't think because you're older you won't be catfished (deceived) or even assaulted. "When the time is right remember to meet in a public place and keep friends and family updated," says Hayley. "If someone is pushy when it comes to meeting beware! Any serious, and respectful, potential partner will be happy to get to know you online first."
Audrey Lindt, author of the memoirMisadventures in Mature Dating(read about Audrey's success, below) recommends that you're mindful. "Don't share anything sensitive with someone you've just met online – even if you think you can trust them. Sharing bank details, credit card pictures or your signature is a big NO. You're not a bank, and if your beau asks for money to bail them out refuse. This is when you will see who you're really dealing with." Audrey also suggests using sites where "friends or people you know have met their match", to be wary if a suitor refuses video calls or if their conversation "feels scripted" or "too good to be true", and to check they have "normal jobs and lives". And while digital intimacy "can be thrilling and something you've missed, unless you completely trust him save this for when you've met."
How to date virtually
"Video dates can be a great way to build a connection online," says Hayley. "Having a longer period of courtship where you spend time getting to know someone, as opposed to making a decision based on first impressions, is very helpful when it comes to making better choices."
There's no rush, though. Nadia suggests you only video call when you're ready "and you've spent some time getting to know them [by messaging and phone calls] and feel ready to take it to the next level, then use the opportunity to feel out whether you're attracted to them and if there's a vibe."
So, what makes for a successful video call? "This is the equivalent of a real first date so make an effort," says Nadia."Schedule a date and time and don't be late – just like a physical date.Wear something you feel attractive and comfortable in, consider your surroundings – is your background neat and tidy? – and have a list of conversation topics."
Don't think you have to go down the conventional route, either. "You could conduct a virtual cocktail hour, play a game of charades, or cook dinner 'together' online," says Hayley. "Set your laptop or device up at eye level, and make sure there's a flattering light source!"
Signs that they're looking for a relationship
While all dating apps can lead to companionship, sex or marriage, if you're looking for love over 50, or an enduring relationship, Hayley recommends you "prioritise using dating apps that ask detailed user questions as opposed to swiping style apps." Once you've signed up she advises you to "look out for profiles that are complete, and first messages that show the person has read your profile. Weed out any copy and paste 'Hey, great picture, how are you?' messages in favour of people who comment on something specific. The most valuable way someone shows they're interested is that they consistently send you high quality messages that ask sincere questions and show a real desire to get to know you."
While it's easy to be put off by poor photography, Hayley suggests not judging too soon. "Sometimes people, particularly single men, can be a lot better in real life but are somewhat camera shy with a limited selection of pictures!"
Is it worth paying for dating apps?
One question that regularly arises is whether people are more serious about finding somone to settle down with if they pay for a dating app. "In theory, it's worth paying – you pay for things that you really want, right?" says Nadia. "However, I tend to expect more when I've paid, a better quality of daters and some magic way of guaranteeing that I'll find the love of my life. This is unrealistic. People on dating apps are only as good as their intentions. If I'm serious about looking for love and someone else is serious about looking for sex then it's not going to work."
"There's a saying that people don'tappreciate what they get for free," says Duchess Iphie, sex coach at Duchess' Secrets. "This may be true in the dating world but we can find love anywhere and on any dating app. I'd recommend using a mixture of paid and free dating apps – you may decide you don't want a serious relationshipand would like to indulge in something more casual; havingaccess to a variety enables you fullyto decide what you are truly looking for."
What to consider before using dating apps
Joan Price, senior sexpert for Hot Octopuss Senior Sex Huboffers these dating tips for mature daters.
If you don't know what you're looking for, you won't find it.
If you don't ask for what you want, the answer is no.
The first date isn't an audition for the rest of your life, it's an audition for the second date.
There's no such thing as a bad date – only good stories.
Every person who isn't right for you gets you one step closer to someone who is.
"Ultimately, the most important thing to remember when dating even when you are over 50 is to be safe, comfortable and your authentic self!" says Iphie.
Which dating apps are best for over 50s and over 60s dating?
"Dating in your 50s isn't as challenging as some think," says Nia. "When it comes to dating apps approach them in the same way you would an interview. Present yourself in the best way you can, research your date, and don't give up at the first hurdle. Age should be no barrier to finding love and happiness."
"It's a brave new world for most seniors looking for love/sex/companionship after decades of being in a relationship," says Joan. "They find themselves widowed or divorced, or their partner dumped them, or they did the dumping." Watch Joan's webinarHow the Heck Do I Date at This Age? for tips.
Browse our selection of dating apps
1. Best for offering a broad reach: Match
One of the biggest online dating websites, Match is great for all ages. You can be specific and find matches using the criteria search, browse through members' profiles, or opt for 'zen mode' – which means you'll only be contacted by those who meet your criteria. "It's important that any platform you use has enough potential matches so you can attract a broad dating pool. Over 1.6 million people have already met their partners on Match, and this is a great dating app for people living in regional areas," says Hayley. "They also moderate all their profiles making it a really safe site to use."
"A highly recommended starter for anybody over 50 – when you're using dating apps older people tend to be less tech-savvy so some platforms don't enough options, but Match eradicates this issue," says Nia.
How much does Match cost?
It's free to register so you can browse members, but a subscription enables users to read messages and chat with other singles. One month costs £29.99 a month; three months costs £19.99 a month; six months costs £9.99 a month.
Number of users
Around 3 million.
How to cancel
If you subscribed via the website go to 'my account settings' by clicking on your profile photo, click 'manage my subscription', confirm your login details and click 'continue the cancellation'. If you've subscribed via the app, go to your subscription page in the App Store (Apple) or Google Play Store (Android) to cancel.
SIGN UP TO MATCHvia the Match website; on anAndroid device; or on an Apple device.
2. Best for an entirely 50+ audience: Lumen
Lumen is the first dating app specifically designed for over 50s. Combining the technology and ease of modern dating apps like Tinder with features that over 50s find important, the app is designed to help you meet like-minded singles. Lumen's focus is on safety and quality; every user is verified and must have at least three photos on their profile.Quality conversations are encouraged with longer icebreakers and detailed dating profiles.And to make it easier for those less technologically savvy, the platform verifies every single photo of a person to ensure its authenticity. "Lumen is great option for over 50s – it's modern and free to use. They also have a great blog offering advice for over 50s dating." says Nia.
How much does Lumen cost?
Free membership allows you to start six conversations per day or upgrade to 12 conversations per day if you subscribe for £24.99 per month.
Number of users
More than 1.3 million users.
How to cancel
Lumen is app-only so to terminate free registration go to the 'settings' control and choose the 'delete profile' link. Lumen saves your profile information for 30 days in case you decide to restore your account. To cancel a subscription, go to your subscription page in the App Store (Apple) or Google Play Store (Android).
SIGN UP TO LUMENvia the Lumenapp websiteby typing in your number. Lumen will send a link to your phone so you can download the app.
3. Best for those looking for a serious relationship: eharmony
More than two million people have found love through eharmony, which proudly claims it's certified as the 'No.1 trusted dating site'. On the whole, it's great for those looking something long-term. Anyone who signs up needs to fill in an in-depth questionnaire to determine their personality traits, then the eharmony team will send you compatible matches daily, based on your profile, eliminating the need to trawl through masses of members.
How much does eharmony cost?
Basic membership is free, but you'll need to sign up to premium membership for unlimited access to matched profiles and customised messages. Subscription costs between £44.95 for one month, down to £7.95 per month for 24 months depending on how many months you subscribe to. Premium members also have access to its new Video Date feature.
Number of users
More than 3.5 million members.
How to cancel
You can terminate basic membership at any time. To cancel premium membership via the website go to 'manage profile' then 'amend subscription'. You'll have access until the end of the agreed minimum term but won't be refunded. If you don't want to renew membership, tell eharmony before the renewal date or it automatically renews. If you've subscribed via the app, go to your subscription page in the App Store (Apple) or Google Play Store (Android) to cancel.
SIGN UP TO EHARMONY via theeharmony website;on anAndroid device; or on anApple device.
4. Best for those after a divorce or bereavement: Silver Singles
Whereas Match and eharmony are for all ages, this dating platform is designed for those over 50 and above who are looking for love. New sign-ups complete a questionnaire that assesses their preferences, personality, and lifestyle in great detail, which allows the site's matching algorithm to make intelligent pairings, giving users a better match. This set-up is designed to take the stress out of matchmaking and – as your photos can only be viewed by paying members – more privacy. It also has an international reach, with users in Europe, Australia, USA and Canada.
How much does Silver Singles cost?
Basic membership is free and gives limited access to features and profiles. Premium membership costs from £44.95 a month for three months; £34.95 a month for six months; and £24.95 a month for 12 months.
Number of users
50,000 monthly paying members globally.
How to cancel
You can cancel free membership at any time. Premium members who cancel their automatic renewal will have access until the end of the agreed minimum term but won't be refunded.
SIGN UP TO SILVER SINGLESvia the Silver Singles website. Download the app, which is only available to premium members, on an Android device; or on anApple device.
5. Best for lovers of rural life: Muddy Matches
Are you a farmer, do you live in the countryside, or enjoy long walks with your dog? This dating site could be the perfect one for you. Aimed at those 'in the countryside', Muddy Matches isthedating site for those of us who live more of a rural lifestyle, and will help you find someone who loves the great outdoors as much as you do. The site is relatively small, but this is to be expected on a niche dating site. Members are aged from 18 to 80 and the vast majority are seeking serious commitment from a partner, although you can also specify whether you're looking for friendship. Although it doesn't technically have an app, Muddy Matches has the popular CONNECT function, which uses the same fast, effective user experience of other apps and works on mobile, tablet and desktop. It also boastsspecial offers via their partners.
How much does Muddy Matches cost?
It's free to register, search and look at messages, but you'll have to subscribe to reply or send the first message. Prices start from £26 for one month or £48 for three, while a year's membership works out at just £7.83 a month.
Number of users
200,000 members across the UK and Ireland.
How to cancel
You may cancel at any time by clicking on 'cancel my membership' in the 'my home' section of the website. For subscriptions, cancel at least 48 hours before renewal by clicking 'cancel auto-renew' in the 'manage my subscription' section of the website. You'll continue to have access to subscriber only functions until your subscription expires.
SIGN UP TO MUDDY MATCHES via the Muddy Matches website.
6. Best for those who prefer websites: Fifty Plus Dating
It's easy to register on this website exclusively for over 50s, and even easier to get going – ideal for technophobes! To get started, simply input who you're looking for, your name, date of birth and email. Fifty Plus Dating has members all over the UK, from Aberdeen to Surrey, and can even help if you're looking for a date from overseas, including Australia and South Africa. The organisation also has a range of other mature dating sites, such as Over 40 Dating and Over 60 Dating, so you can find someone your age.
How much does Fifty Plus Dating cost?
Free to join, but you'll have to pay more to access some of the premium features. Premium Membership is £29.95 for a month, £24.95 a month for three months, or £19.95 a month for six months.
Number of users
There are over 1000 sign-ups a week and 1 in 3 people find a partner.
How to cancel
The notice period for paid subscriptions is one month.
SIGN UP TO FIFTY PLUS DATING via the Fifty Plus dating website.
"I hadn't given much thought to dating apps, my divorce came through and I was immersed in my work. It was my daughter who set me up on one. The first guy I met seemed lovely, and after a few weeks we arranged to meet, but as I was due to fly he called saying he was stuck at the airport and needed money to be released. It was then I realised I'd been catfished. I continued on that dating app but unfortunately each suitor turned out the same; they'd get your attention, flatter you, build a relationship and then ask for money. When I refused, they'd try to make me feel guilty or get aggressive.
"I decided to try my luck on Tinder. A colleague of mine had friends who'd met their partners there. My line of questioning was always 'where do you live and what do you do?' This cut the chancers out. If the conversation continued, I'd ask to meet on video, as a test. If they had broken phones or couldn't and I pushed the issue I never heard from them again.
"I had all but given up meeting a nice person and deleted the other apps but Adrian seemed nice and normal. I liked him and in minutes he asked if he could call.We chatted on FaceTime and it turned out we had a shared passion – golf. We met that afternoon then he called me every day and we got to know each other. As the weeks passed we found we could talk about anything and everything and, if I didn't agree with something, he'd listen.We're very much going with the flow and have both agreed we're at the age that we shouldn't do anything we don't love. The minute we don't enjoy it anymore we will stop and that was a year and half ago."
Debra Waters is an experienced online editor and lifestyle writer with a focus on health, wellbeing, beauty, food and parenting. Currently, she writes for the websites and Woman&Home and GoodtoKnow, as well as the Woman, Woman's Own and Woman's Weekly magazines.
Previously, Debra was digital food editor at delicious magazine and MSN. She's written for M&S Food, Great British Chefs, loveFOOD, What to Expect, Everyday Health and Time Out, and has had articles published in The Telegraph and The Big Issue.
When she's not parenting, cooking new dishes or trying (in vain) to make her cats Instagram stars, Debra writes fiction—she won the Bridport Short Story Prize in 2020, which led to an interview on R4's Woman's Hour, and her stories have been long- and short-listed in a number of writing competitions.