Best sewing machines for beginners: 5 machines to get you started with the hobby
Our round-up of the best sewing machines for beginners has something to suit every budget
Included in this guide:
1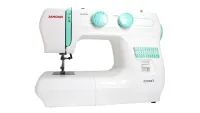 Janome
2200XT
2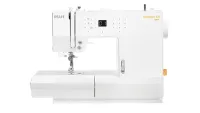 Pfaff
Passport 3.0
3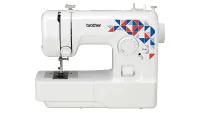 Brother
L14S
4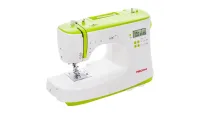 Necchi
NC-102D
5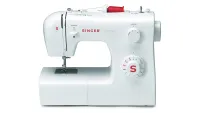 Singer
Tradition 2250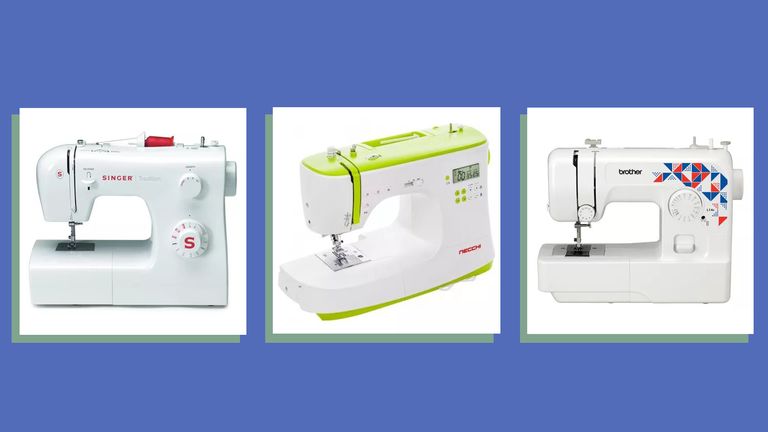 (Image credit: Future)
Investing in one of the best sewing machines for beginners can be beneficial to your craft if you're just starting out on your sewing journey.
The best sewing machines can often set you back a lot of money—especially when they come with advanced functions and all the different bells and whistles. So opting for a simpler model is a great idea for those just starting out, as it can save you money while you develop your skill before moving onto a more advanced version.
But worry not, the best sewing machines for beginners are still great-performing gadgets with helpful and reliable features that will allow you to sew up a whole bunch of beautiful creations.
How to choose from the best sewing machines for beginners
Beginners models are perfect for those who haven't sewed before or who are still honing their craft. They also work well for those who prefer to work with a simpler stitch rather than something more complex or decorative.
However, many of them don't work well for those who want to get adventurous with their stitching or even just vary the width of stitches, so a more advanced sewing machine would be better for anyone looking for that. For anything more niche or up from a beginner level we'd recommend taking a look at our best sewing machines for quilting guide—or, considering an embroidery machine for more technical projects.
Aside from that, there are a few different aspects to take into consideration when choosing the best beginner sewing machine for you:
Price: Even for a beginner, the cheaper sewing machine options aren't necessarily the best choice. "For beginners, I usually recommend a Janome or Brother, costing anywhere between £100-£350," suggests Lisa Comfort from Sew Over It, an independent pattern company. If you're on a budget, there are some great options available for less than £100 but, for a machine that's good value-for-money, you should consider spending a little more.
Mechanical or computerized: Mechanical models are our beginner go-to as they're very simple to use and will have a basic set of stitches to choose from. Alternatively, a computerized machine—one that's able to tackle more intricate and complex tasks with its plethora of functions—will keep up with you as your sewing confidence increases.
Stitch types & extra features: "Really think about what you want to use it for," says Kate Underdown from The Fold Line. "Many of the machines come with hundreds of decorative stitches, which is lovely if you'll use them but, if you don't, why pay more for a machine that has this feature?" Don't get wowed by all the cool gadgets and functions on offer. Write a list of all the features you want your machine to have before you start your search to keep you on track for finding the best beginner sewing machine for you.
The best sewing machines for beginners
1. Janome 2200XT
The best beginner sewing machine for most people
Specifications
Size: W39 x D15 x H28cm
Weight: 6kg
Amount of stitches: 22 built-in stitches (including one buttonhole)
Sewing machine type: Mechanical sewing machine
Warranty: Two years (an additional three years can be purchased)
Reasons to buy
+Affordable price point+Good selection of stitches
Reasons to avoid
-Doesn't have variable stitch widths
Our top beginner sewing machine is the Janome 2200XT. It has all the features a beginner sewer could need, with 22 built-in stitches, including a four-step buttonhole, variable stitch lengths and a convenient thread cutter. A detailed stitch chart on the front of the machine makes it easy to select your chosen stitch and start sewing. Simple dials on the front of the machine control the stitch length and the stitch selection.
For those who want to try out some new sewing skills, the Janome 2200XT has some hidden talents. You can easily drop the feed dogs to have a go at freehand embroidery, or convert the flat bed into a free arm for some circular sewing. This is particularly useful for sewing trouser hems or shirt cuffs.
Janome's snap-on presser feet are another major selling point, easy to remove and replace with a wide range of accessories to tackle different sewing jobs. Included with this model is the hemmer foot, overcasting foot, satin-stitch foot, sliding-buttonhole foot, standard foot and zipper foot. You can purchase extra accessories for when your sewing projects demand technical feet.
If you're interested in speed, this model can produce 750 stitches per minute, so it's anything but slow if you're stitching to a deadline. It's a great all-rounder that delivers on style too.
2. Pfaff Passport 3.0
The best premium beginner sewing machine
Specifications
Size: W38 x H28cm
Weight: 6.7kg
Amount of stitches: 100 built-in stitches (including four buttonholes)
Sewing machine type: Computerised sewing machine
Warranty: Five years
Reasons to buy
+Compact and portable+Original IDT system
Reasons to avoid
-Expensive model
Blow your budget on the Pfaff Passport 3.0 and you won't be disappointed. While its features and functions are more suited to confident stitchers or those looking to replace their existing machine, it's also suitable for a beginner because it's so easy to use. This machine boasts a vast amount of stitches and its computerized elements make it quick and simple to sew with. The Original IDT System ensures fabric is pulled evenly from top and bottom to create perfect stitching every time. The automatic tie-off knots your stitches and the built-in thread snips cuts the top and bobbin threads to the back of the fabric for an invisible finish. With this machine, all the hard work is done for you. This is an investment buy that ticks all the boxes.
3. Brother L14S
The best budget beginner sewing machine
Specifications
Size: W39cm x H29cm
Weight: 6kg
Amount of stitches: 14 built-in stitches (including one buttonhole)
Sewing machine type: Mechanical sewing machine
Warranty: Three years
Reasons to buy
+Stylish finish+Easy to use
Reasons to avoid
-Fewer stitch options
New to sewing as a hobby and not even sure if you're going to carry on? This would be the machine for you. The bargain price teamed with the limited stitch options makes this a perfect first sewing machine for a young adult or someone that's still working out if sewing is for them. At just £99, you don't get a lot of features for your money. Look closely and you realize that the stitch options are mostly made up of straight and zigzag stitches in various lengths, widths and needle positions. The stitch sizes are fixed on this machine and, with only a small selection of presser feet, it's quite restricted in terms of what it can do. But don't be put off by the bargain price, as should you only want the basic stitches, this machine is just as powerful as some of the more expensive sewing machines out there and built with a strong aluminium chassis to keep stitches perfectly aligned at top speeds. Sure, it might have rudimentary features but what it can do, it does well.
The best value for money beginner sewing machine
Specifications
Size: W45cm x H30cm
Weight: 6.4kg
Amount of stitches: 200 built-in stitches (including eight buttonholes)
Sewing machine type: Computerised sewing machine
Warranty: Three years
Reasons to buy
+Striking colour and design+Great range of decorative stitches
Reasons to avoid
-Lesser-known brand
For a machine that's as stylish as it is practical, the Necchi NC-102D delivers on both looks and features. With 200 utility and decorative stitches, including an alphanumeric stitch range, this model boasts a wide range of functions for a mid-level price tag. Plus, it comes with nine presser feet, a memory function for the tech-savvy stitcher, and simple button controls to start/ stop, mute sounds, lock stitch and needle up/ down. If that's not enough, there are a number of optional accessories that make this sewing machine work even harder. Add on the walking foot and extension table, and the Necchi NC-102D is transformed into the perfect model for quilting. This machine is for the stitcher who wants to have (and try) it all without breaking the bank—it's everything you could want and need in a sewing machine, and then some.
See our full Necchi NC-102D review
5. Singer Tradition 2250
The best compact beginner sewing machine
Specifications
Size: W37.3 x D16.2 x H21.6cm
Weight: 6.2kg
Amount of stitches: 10 built-in stitches (including one buttonhole)
Sewing machine type: Mechanical sewing machine
Warranty: Two years
Reasons to buy
+Easy to store+Simple controls
Reasons to avoid
-Fewer stitches
In the sewing world, size matters. So, when considering what sewing machine to buy, you should always measure up your sewing space and the place you intend to store it. Sewing machines are getting bigger as the demand for quilting models and larger flat beds increases. But if you're looking for a compact model that can stitch just as well as a regular-size sewing machine, the Singer Tradition 2250 does just that. This mini machine has a small range of stitches, but they can all be adjusted on the length dial to suit your sewing needs. A reverse button at the front of the machine allows for reverse stitching and the removable flat bed provides ample storage space while also revealing a free arm for circular sewing projects. It has all the basic features a beginner could need, just in a much smaller package, to prove that the best things really do come in small packages.
Tips for beginner sewers
Sewing is one of those hobbies for women that needs a little bit of preparation put into it before jumping in, as it's important to stock up on essentials before getting started. Sewing pins and possibly a pin cushion to keep them all in place while you're working away can be really helpful to have—and fabric scissors are a must-have too.
After you've got hold of everything that you need, swotting up on techniques is the next way to make the most out of your new sewing machine. Learning the basics of how to use a sewing machine is the first important step as well as making sure that you know how to thread a sewing machine.
For any newby sewers who have decided to get into sewing to beat stress, we have some easy sewing projects that you can make in 30 minutes or less and will leave you with something beautiful to use or look at at the end of it. Or check out our handy guides on how to use your new sewing machine to make a variety of different creations:
Now all there is to do is to go ahead and get creating with your new sewing machine.
Esme Clemo is the home and craft editor at woman&home. With over seven year's experience working in the publishing industry, she's written for Womanandhome.com, GoodtoKnow, woman&home, Woman's Weekly, Woman, Woman's Own, Chat, Now, Pick Me Up, The Craft Network and Wealden Times magazines and websites, as well as a stint as a columnist for Wedding Ideas.
There's nothing she doesn't know about DIY, weddings and interiors. Everything in her home and wardrobe has a DIY twist and she knows all the tools needed for getting the job done. Be it her trusty sewing machine to update clothing and cushions or her battered collection of power tools to strip her staircase or build raised beds in her garden. She sure has a hands-on approach when it comes to testing out products for our reviews.
Having just completed an interior design course with the University of Arts London, she's now embarking on project managing and designing her own kitchen renovation, ready to share all her tips, tricks and best home buys with you. You can follow her reno journey on Instagram @esmeclemo