Singer Heavy Duty 4423 sewing machine review
For a professional sewing machine, the Singer Heavy Duty 4423 delivers on speed and stability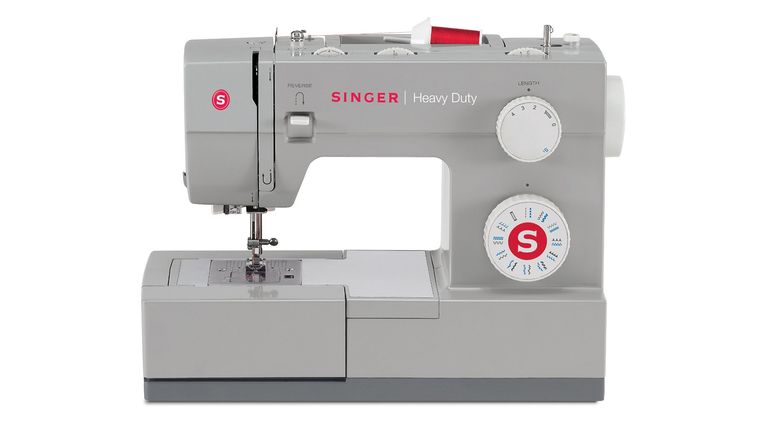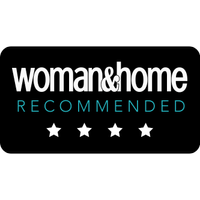 (Image credit: Singer)
The Singer Heavy Duty 4423 is a must-have for pros and hobbyists alike
Reasons to buy
+

Metal frame and steel bedplate

+

Simple wheel stitch selectors

+

High sewing speed
Reasons to avoid
-

Only foot-pedal operated

-

23 built-in stitches
The Silver Heavy Duty 4423 sewing machine is a true workhorse compared with its competitors.
It's built to power through any stitching job you can throw at it. Sure, there's a lack of gadgetry, but the simpler, the better, with this machine.
It's so simple to handle that you'll be stitching in no time. For industrial-style projects, it's one of the best sewing machines on the market, especially for the price.
Pricing
For £299, you get a lot for your money with the Singer Heavy Duty 4423. It's one of the cheapest models that we reviewed and yet, performance-wise, it's one of the best. It's an affordable option for any stitcher, let alone a sewer looking for a robust option that can take on more projects than a regular model.
With a two-year warranty included, and the Singer helpline just a phone call away, you can feel confident putting this machine through its paces.
Specs
Size: W400mm x H305mm x D160mm
Weight: 6.4kg
23 built-in stitches (including one buttonhole)
Maximum stitch length 4mm
Maximum stitch width 6mm
160mm arm space
1,100 stitches per minute
Design
There's something charming about this industrial-looking machine. Maybe it's the modern matte grey colour or the squared-off edges, but it stands out from the sea of white that usually dominates the market.
Those who like the stylish modern exterior might be slightly put off by the dated wheel stitch selectors positioned on the front of the machine. Admittedly, design-wise, they're simple and easy on the eye, but the lack of a digital interface will either win you over or put you off, depending on your requirements.
Weight
For such a solid machine, the Singer Heavy Duty 4423 is surprisingly lightweight. The machine is incredibly compact, no bigger than its rivals, but boasting the most substantial interior metal frame.
The soft cover provided helps to keep the weight down, too, and that's probably all the protection needed for this hardy model.
Durability
Without question, this is the most durable machine that we tested. Both the exterior and interior build contributes to the unmatched hard-wearing nature of the Singer Heavy Duty 4423.
It is purpose built to combat a multitude of projects and the motor is 60% stronger than standard machines, meaning it can stitch through heavyweight fabrics with ease.
Ease of use
One of the simplest machines to use, this is fuss-free sewing at its finest. There are no complicated switches or LCD displays to confuse the user, so getting to grips with how to use the Singer Heavy Duty 4423 is a doddle.
The sewing machine is operated with a traditional foot pedal and all the stitches, lengths, widths, needle positions and tensions are selected by the wheels on the front and top of the machine.
A convenient drop-in bobbin makes insertion simple and the see-through needle plate cover allows for easy monitoring of the thread supply.
With six basic stitches, four stretch stitches, 12 decorative stitches and one buttonhole stitch, the Singer Heavy Duty 4423 has a small but adequate range of built-in stitches – perfect for a sewer who wants to get back to basics.
Extra features
There aren't many extra functions or accessories on this model to set it apart from the rest of the best sewing machines. It has the essentials that keep it up to date, a semi-automatic needle threader, a reverse switch and fully automatic one-step buttonhole.
To match the minimal stitch range, there are only a few presser feet provided, including an all-purpose foot, zipper foot, buttonhole foot and button-sewing foot. There are ten other compatible presser feet available to purchase as extras and it's worth investing in a selection of these to suit your stitching, such as a quilting foot or hemming foot.
Performance
The Singer Heavy Duty 4423 more than lives up to its name. At top speeds and on the most technical satin stitches, there is no vibration, no increased sound and clearly no strain on the powerful motor.
Tested with a thick woollen fabric, the machine copes incredibly well. The extra-high presser foot lifter and adjustable presser foot pressure control allow for complete control while stitching.
Only the slightest pressure is required on the foot pedal to get this model running at speed, so a light touch is required if you want to take things slowly.
Tried and tested verdict
With a household name like Singer, you can't go wrong. This is a machine that goes back to basics and gets everything right, from the industrial style to the unrivalled performance. It's not often that you come across a machine that can do all it can, and do it quietly with no vibration.
The tech-savvy sewers among you might be looking for a machine with more gadgets and gizmos. I'll agree that it feels like something is missing when you're used to a computerised sewing machine, with a streamlined stitch programme to do all the hard work for you. You'll definitely need to refer to the Singer manual to work out how to access the multiple stitches through turning the wheels.
But if performance is what you're looking for, we've found it in the Singer Heavy Duty 4423. It produces perfect stitches time after time without strain or effort. If you want a machine that's as stylish as the 200 stitches it offers, take a look at the Necchi NC-102D, otherwise bag yourself a bargain with the Singer Heavy Duty 4423.
Esme Clemo is the home and craft editor at woman&home. With over seven year's experience working in the publishing industry, she's written for Womanandhome.com, GoodtoKnow, woman&home, Woman's Weekly, Woman, Woman's Own, Chat, Now, Pick Me Up, The Craft Network and Wealden Times magazines and websites, as well as a stint as a columnist for Wedding Ideas.
There's nothing she doesn't know about DIY, weddings and interiors. Everything in her home and wardrobe has a DIY twist and she knows all the tools needed for getting the job done. Be it her trusty sewing machine to update clothing and cushions or her battered collection of power tools to strip her staircase or build raised beds in her garden. She sure has a hands-on approach when it comes to testing out products for our reviews.
Having just completed an interior design course with the University of Arts London, she's now embarking on project managing and designing her own kitchen renovation, ready to share all her tips, tricks and best home buys with you. You can follow her reno journey on Instagram @esmeclemo