5 best yoga mats for kids—whatever their age and ability (and your budget!)
We tried and tested the best yoga mats for kids for you!
Included in this guide:
1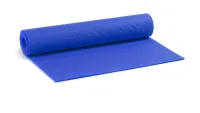 Yogistar
children's Yogamatte yoga mat
2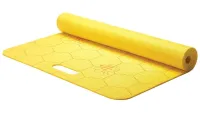 Merrithew
kids' yoga and exercise mat Bee Happy
3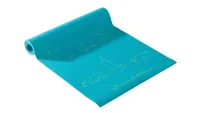 Decathlon
kids' yoga mat 5mm
4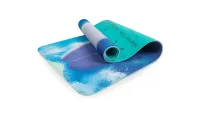 Myga
children's yoga mat 6mm Fitness Wave Rider
5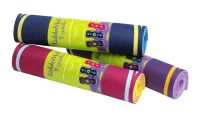 Yogalette
toddler children yoga mat 0-5 years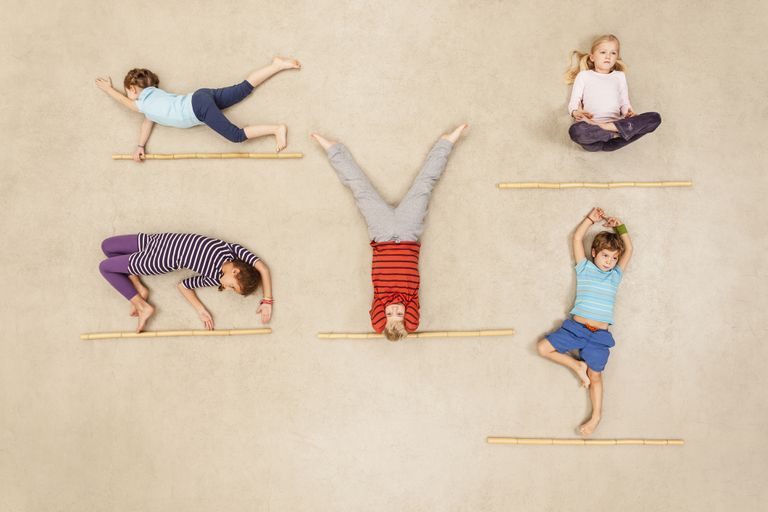 (Image credit: Getty)
If you're looking for the best yoga mats for kids, you'll need to remember that every child will use the best yoga mats in a different way – from lying down and relaxing to balancing and gymnastics.
This makes finding a yoga mat for kids tricky, but not impossible. And just like when looking for the highest-quality yoga gear for ourselves (think mats, sports bras and the best leggings), there are a lot of aspects to take into consideration.
We looked at comfort, grip, stability, design and size to try and find the best picks for little ones. We also considered a lot of the best thick yoga mats, as the extra padding and support can be useful for young children.
Our top pick was the Yogistar Children's Yogamatte Yoga Mat, as we found it to be the most versatile and will last children the longest. Not only did this score highly on durability and grip, but you can also put it in the washing machine.
The best yoga mats for kids to buy right now
1. Yogistar children's Yogamatte yoga mat
The best overall yoga mat for most kids
Specifications
Material: PVC
Dimensions: 152cm x 51cm
Weight: 900g
Thickness: 4mm
Reasons to buy
+Non-slip+Washing-machine friendly
Reasons to avoid
-Expensive-Often out of stock
Often available in bold block colours of either pink, mandarin (orange) or kiwi (green), this yoga mat may look rather plain compared with many of the other best yoga mats for kids. However, it means children won't get bored or grow out of the design in a hurry. And with the mat at 152cm x 51cm, kids shouldn't get too big for it too soon, either. It's made with PVC, meaning the grip is exceptionally sturdy, especially on hard floors (where the insulation will also help to keep tiny feet warm), which can make all the difference when youngsters are learning.
Plus, it's non-toxic and free from phthalates and heavy metals, so won't irritate the skin or cause allergies. But what makes this our top mat for children is the fact that you can wash it at 30ºC in a washing machine – it takes the hassle out of keeping it clean.
2. Merrithew kids' yoga and exercise mat Bee Happy
The best premium yoga mat for kids
Specifications
Material: Baby-safe PER material
Dimensions: 137cm x 61cm
Weight: 771g
Thickness: 4mm
Reasons to buy
+Can be used outside+Great design
Reasons to avoid
-Expensive
What better way to start and end the day than by getting your little ones to stretch on this sunny yellow yoga mat with its ultra-cute bumblebee design? But it's not just mood that this premium pick can help boost. Not only is it non-slip, but it's also free of toxins, heavy metals and phthalates – basically, all the nasties that no one wants to get up close and personal with when exercising, least of all children. Plus, it's waterproof (ideal for those unwanted spillages) and, if kids do get it dirty, it's easy to clean with mild soap and water.
Great for all ages, there are five other designs available in the same range, with options such as Pixel The Robot or Funky Monkey, so you'll be sure to find something to suit even the pickiest of mini yogis. The best bit? If your child does decide yoga is not for them, if you bury this eco-friendly mat in the garden it will biodegrade after six months!
3. Decathlon kids' yoga mat 5mm
The best budget yoga mat for kids
Specifications
Material: TPE
Dimensions: 150cm x 60cm
Weight: 820g
Thickness: 5mm
Reasons to buy
+Good thickness+Comes with carry strap
Reasons to avoid
-Limited colour choice-Doesn't always lie flat
There's nothing worse than paying a lot of money for equipment only for your child to quickly lose interest in an activity. This buy won't break the bank, even if yoga is popular in your household for only a few months. But you still get a lot of mat for your money. This is because it's only around 15cm shorter than a standard adult yoga mat, making this pick ideal for older children, teens and any grown-ups who feel too short for other options on the market!
Not only is this buy durable, but it's also covered by a two-year warranty. Available in blue with yellow bears or magenta with black chihuahuas, the drawings of the animals in various yoga poses are said to inspire children and help them understand there's no competition when it comes to yoga. Non-slip (even for gymnastics), the only downside we found is that it doesn't lie as flat as some of the other options.
4. Myga children's yoga mat 6mm Fitness Wave Rider
The best thick yoga mat for kids
Specifications
Material: PVC
Dimensions: 150cm x 55cm
Weight: 1.16kg
Thickness: 6mm
Reasons to buy
+Extra thick+Great design
Reasons to avoid
-Not suitable for washing machines-Heavy
Out of all the styles we've found, Myga definitely rates the best when it comes to design. I'd challenge anyone – even adults – not to immediately stand up and try to balance on this surfboard-style pick when it's rolled out on the floor. But one of the best things about youngsters learning yoga is that it can really help relax them. And seeing as this one is super soft and contains no nasty chemicals, the extra few millimetres can make such a difference to comfort levels when lying down, or lessening the impact on joints when jumping around. Say goodbye to scuffed knees!
And once any (limited!) quiet time is over, kids will enjoy flipping this mat over and copying the eight basic yoga poses printed on the underside. If your child isn't keen on the surfboard design, this range is also available with unicorns, dinosaurs or ice-cream cones.
5. Yogalette toddler children yoga mat 0-5 years
The best yoga mat for younger kids
Specifications
Material: TPE
Dimensions: 92cm x 40cm
Weight: 260g
Thickness: 6mm
Reasons to buy
+Ideal size+Non-toxic
Reasons to avoid
-Expensive-Only for babies/toddlers
Toddlers can benefit just as much as older children from movement and yoga, which makes this buy essential for mini yogis. Although it's marketed for babies to five-year-olds, we think it's best for those around three years, as it's quite small. However, it's free from PVC and 100% non-toxic, which means you don't have to worry about any nasties, toxins or artificial smells. Plus, being lightweight and small means youngsters can get into good habits and help roll it up to put it away after use.
Available in blue, pink and purple, the wave, flower or geometric designs will appeal to little learners. Non-slip on carpet or wooden floors, this is waterproof and easy to clean, so could even be used for a picnic or when camping. The only downside is that, at just 92cm, this is almost half the length of a standard child's mat, so the recipient could potentially grow out of this quite quickly.
Faye M Smith is an award-winning journalist with over 15 years experience in the magazine industry. Her continued work in the area of natural health won her the coveted title of theHealth Food Manufacturers' Association (HFMA) Journalist of the Year Award 2021.
Currently Acting Health Editor across several brands including woman&home, Woman and Woman's Own, Faye specialises in writing about mental health, the menopause, and sex and relationships. In fact, having previously been the go-to sex columnist for Now magazine, there isn't much she won't discuss when it comes to women's health. This makes her the best person to review must-buy sex toys, describe how to have a mind-blowing orgasm or explain how to navigate sex in the shower without it ending in a medical emergency.
While not anti-gym, Faye's fitness routine is more focussed on finding inner balance rather than burning excess calories. An advocate of mindfulness, she loves power breathing, yoga and plenty of walking in nearby woodlands rather than a sweaty HIIT class. Follow her @fayetuned